Everybody is moving to a cloud these days, and SEOs have been doing this for quite a while. There is a plethora of online tools that promise to get you into the top 10 on Google. Is it always so? The answer is yes, provided that if you're a SEO professional and the tool you're using has been designed by other pros, who know how to make the daily chores of an internet marketer a whole lot easier.  One example of such software made by professionals and for professionals is the server SEO system called WebMeUp. So what's so great about it, and has it really got what it takes to "web you up"?
If you register at their website you get a 15-day trial subscription to test various aspects of the software for free.
You start by creating a project for your site and this requires only 3 easy steps: submit the URL, the keywords and choose the search engines for monitoring. As soon as you create a project, the application starts gathering the information about the website: rankings, structure and crawlability, backlinks.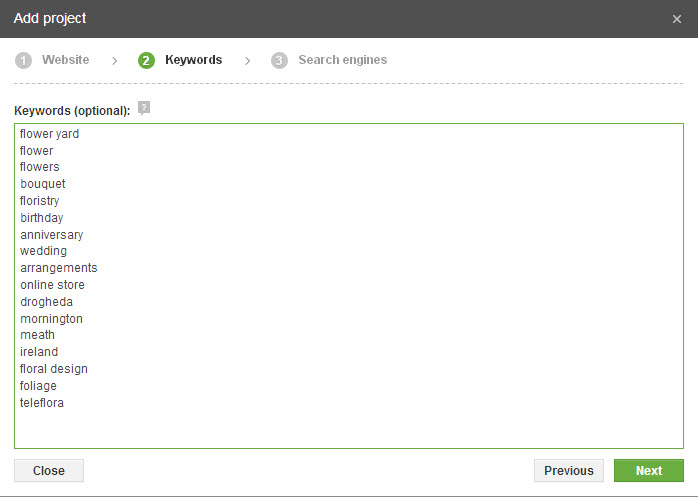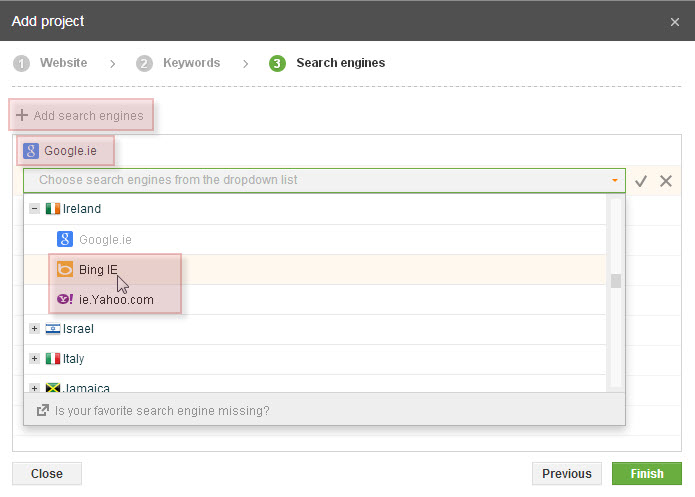 Most of the tasks are completed within the first 15 to 30 minutes. Sometimes it may take longer. I've tried some sites with huge numbers of backlinks – that took a couple of hours, so I guess, the more you have the longer you need to wait. You can start working on another domain while the data is being harvested. There is a general dashboard from which you can see all your projects with minimum stats at a glance which is very convenient and a great time-saver.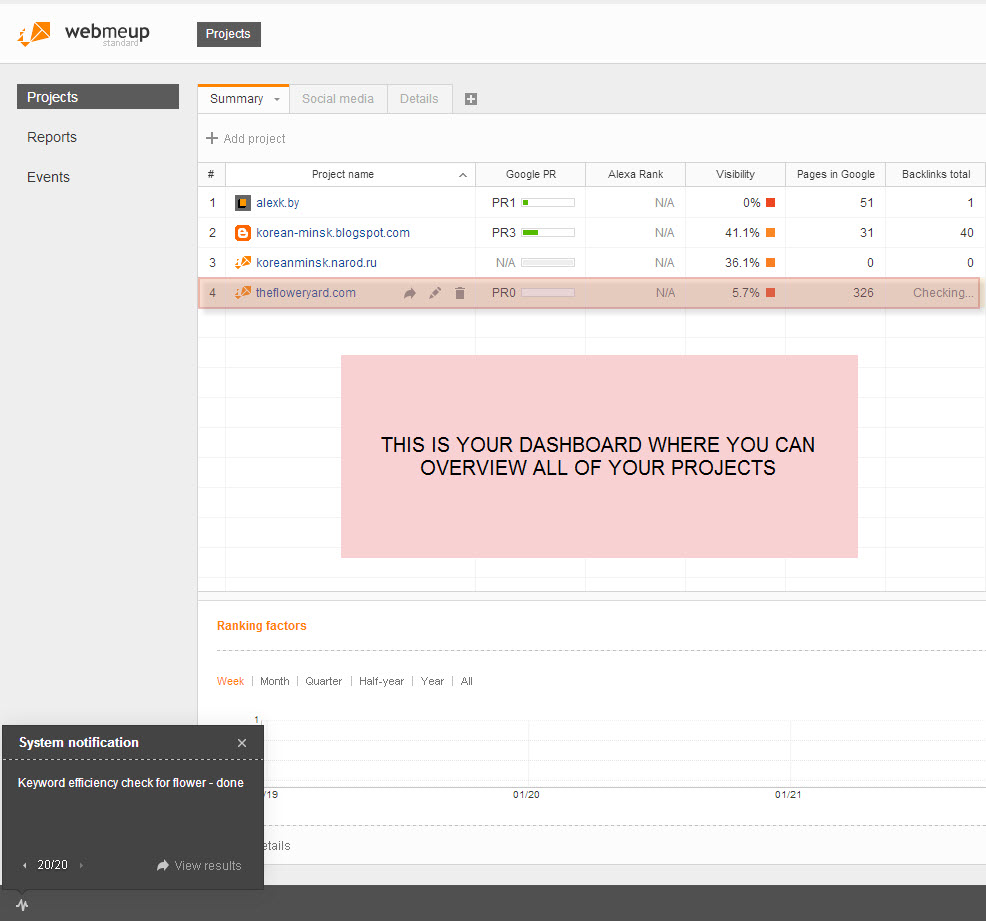 After you click the project name on the main project list, you are brought to this project's dashboard – a set of widgets each representing a particular SEO metric. It's easy to drag and drop these widgets, you can add more if needed, so basically you can create a fully customized dashboard for checking the website's stats without unnecessary clicking.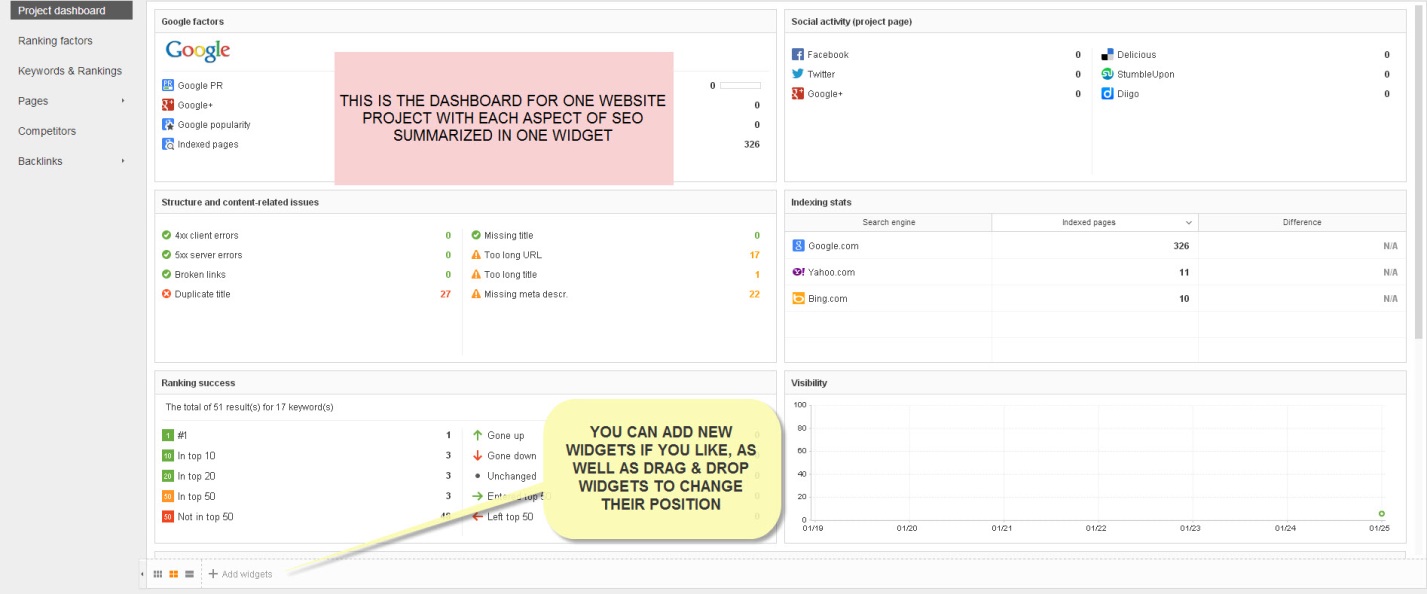 The app is organized in several modules, or tabs, each covering a specific aspect of SEO work:
1. Ranking factors : Here you can check such important stats as the number of linking domains, number of do-follow backlinks, your domain info including age, IP address and load time, the number of social mentions, etc.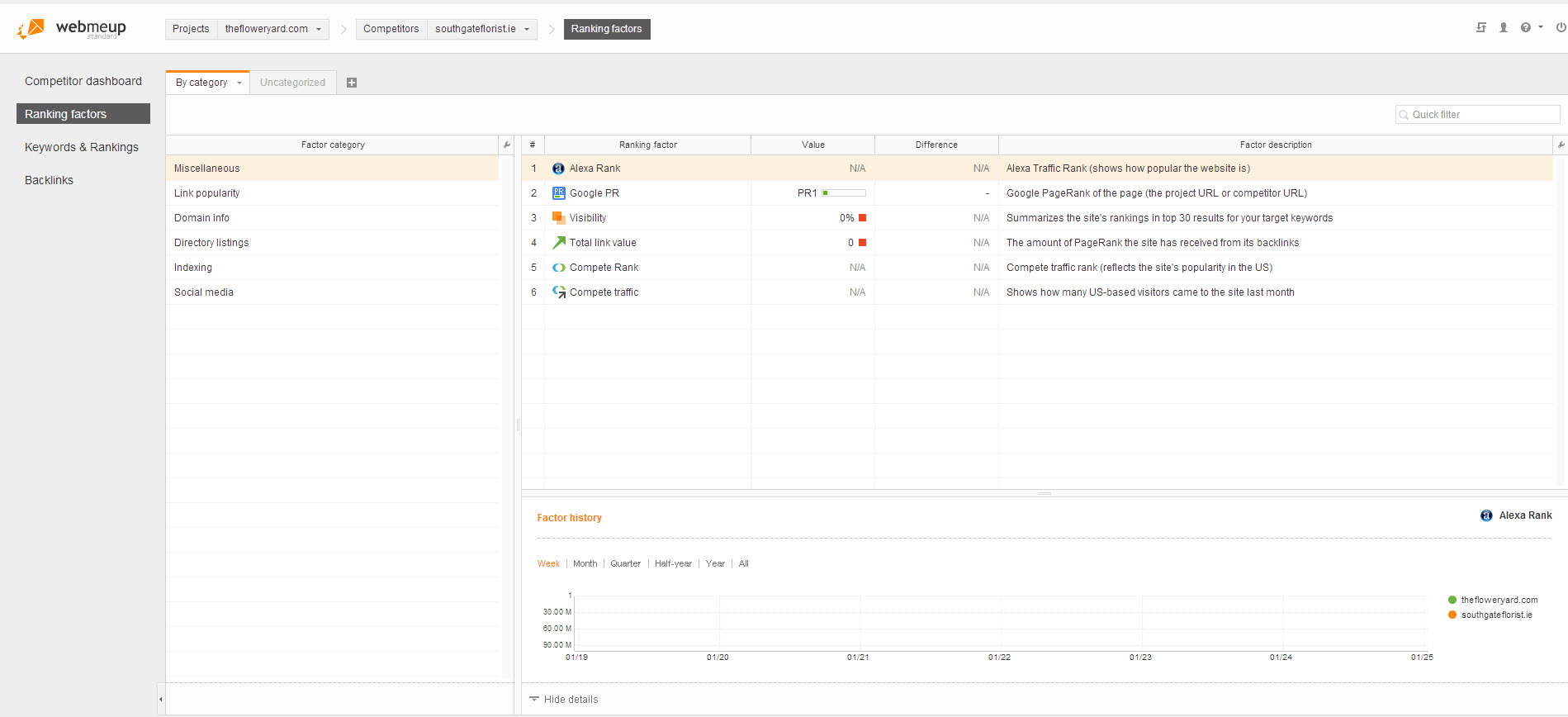 2. Keywords and rankings :  Here you can keep track of your rankings, research the efficiency of the keywords. When there's enough data, the rankings in the search engines of your choice will be displayed in a visually rich graph with exact rankings at each point.

3. Pages : Here you can analyze various elements of your pages: meta tags, word count, outgoing links, link anchors, link types, broken links, robots restrictions, http codes. You will also see our site's tree structure. There is also a separate tab for managing your landing pages.

4. Competitors : In this part you will see your data compared with that of your competitors: rankings, traffic, indexation, backlinks, social mentions, etc.

5. Backlinks : Here you can analyze the quality of your backlinks, sort them by various factors including Google PR, domain, Alexa Rank, top level domain, outgoing links, etc. There is also a management tab here, so that you can add manually links that haven't been indexed yet, or keep track of links that are especially important for you. The software lets you check the links' presence on the backlink pages and their conformity to your requirements.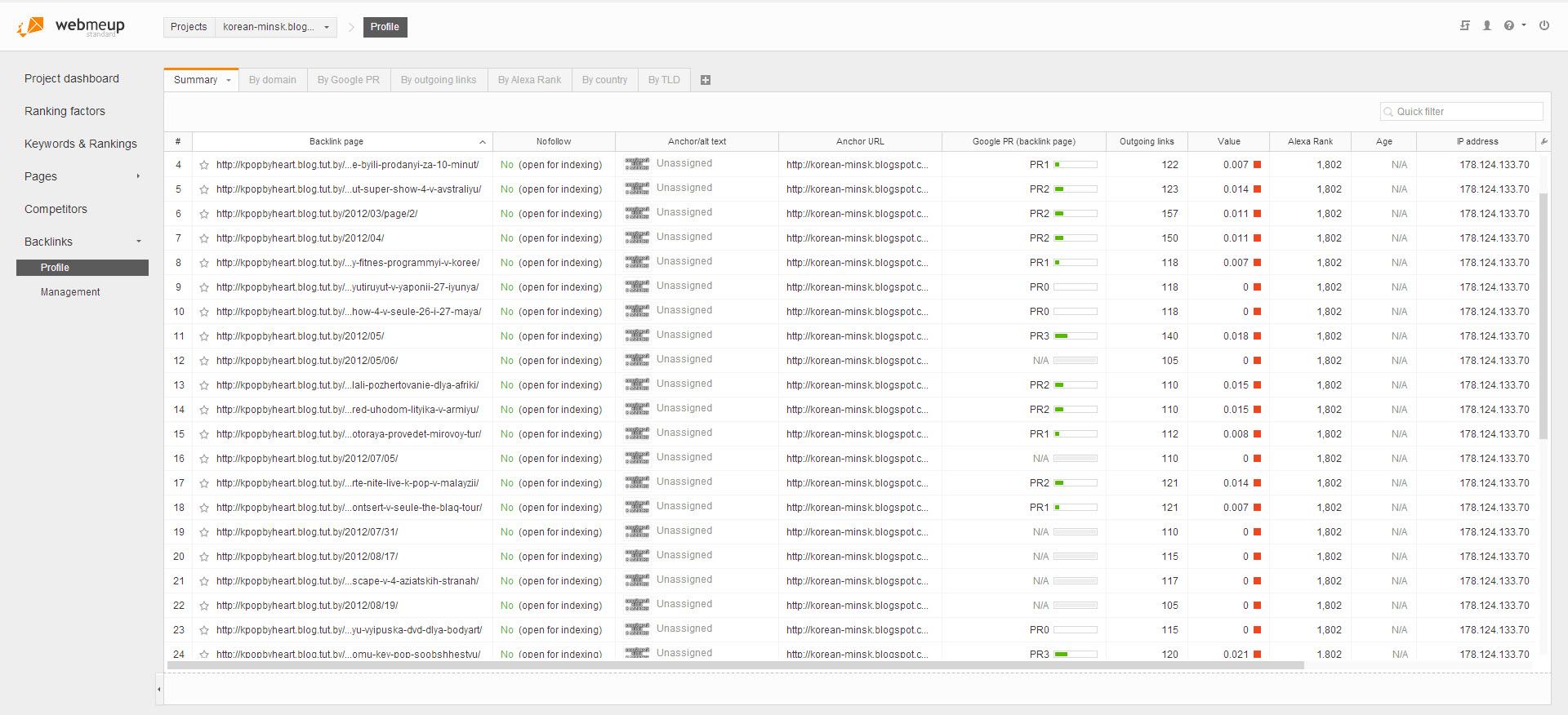 Now I'll mention some pros and cons of the solution. Currently they have only one subscription plan available and with that, I can only track 5 sites. An enterprise solution which is more suited for SEO agencies has been promised and it will include around 30 projects. I understand that larger amounts of data result in higher hardware and maintenance costs, but come on, serious guys won't mind to pay a couple of hundred bucks more to get a tool that will cover most of their needs. I'm sure this can be arranged somehow. Also an important element that lacks at the moment (but also coming soon, according to the developers), is white label reporting – we all know the fact: to convince your prospect that he/she needs your SEO service can be easier done with good old graphs and diagrams at hand, nicely printed in a report with your company brand on it. It boosts both the confidence of your customers in you and your own self-confidence.
A huge plus of WebMeUp  is that everything is visible at a glance and that no time-consuming fiddling with settings is required. You just feed your data and the work starts straight away. I have also noticed that in terms of the diversity of information provided, WebMeUp outranks its competitors. It's becomes obvious when you see the number of different search engines this app supports (and some guys out there charge you a fortune for just 3 – Google, Bing and Yahoo). If you are on a tight budget, you can pay for your subscription using the system's internal digital currency – the so-called "webpoints": these can be earned by being active on the forum, liking their webpage, and performing other simple or less simple actions within the site community.
Just follow this link to get a free trial subscription to WebMeUp today.