SEO is hard work. It takes a long time before it ever provides significant results. Competitors can quickly and easily analyze your back link profile and social signals to reverse engineer their success. So why would anyone spend a lot of time or money on an SEO campaign before they know the potential ROI?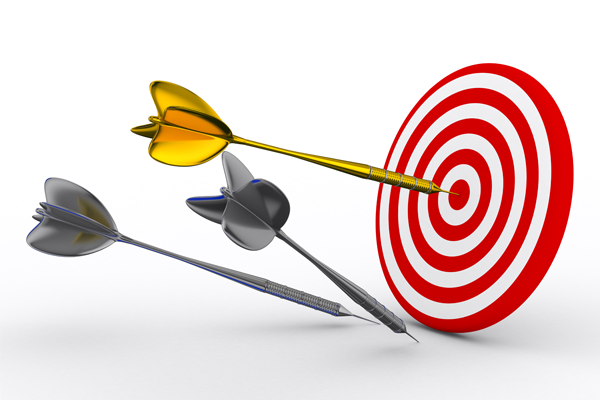 Of course, this question probably leaves you baffled. You can't imagine that anyone would ever invest in any type of marketing for their small business without really testing and measuring the potential ROI first. But, if you're honest with yourself, you'll probably admit that you've done the same thing in the past.
And why wouldn't you have? Everyone wants to maximize their rankings in the search engines, and the only way most of us know how to do it is with SEO. The prominence and prestige that comes with a first place ranking apparently has value – even if it doesn't equate to increased profit.
Use PPC to Test Your SEO Campaign's Potential ROI
There are three essential elements to optimizing your results in the search engine. The first is that the search phrase has commercial intent – whether clear or not. The second is that it provides a viable, sustainable stream of new visitors or prospects. The third is focusing on search phrases will convert in the way you want.
Of course, if you're running a recipes blog you might have different criteria. Someone searching for a grilled cheese recipe might not buy anything the first time they find your site. There's no direct commercial intent. But there's a chain of actions that you can trace that result in that customer making a purchase.
In this case, you would use PPC to test and maximize that funnel. In order to do it, you're going to need some readers. The quickest way to get them is with PPC.
Testing and Evaluating Your PPC Campaign
This is where you'll actually find out if your chosen keywords have any sort of commercial viability. First, take a look at the commercial intent of your clicks. Are your visitors quickly purchasing a product or opting in to a mailing list where you can further market to them? If not, you need to start by reevaluating the phrases you want to rank for. Try another round of keywords in another PPC test and check the results.
Next, take a look at the conversion rate that you're getting. If you do have plenty of visitors who visit your site through your PPC campaign, but you find that they're not purchasing anything or opting in to your list it might be because of the landing page you're using. Try split testing your designs to see if you can increase the conversion rate.
If you find that your campaign isn't bringing enough traffic you need to pick different keywords. While the percentages of clicks can vary, it's safe to assume that the first place organic rating will get about 40% of all of the search traffic for a given phrase. You also need to consider whether or not someone searching for your chosen phrases is likely to click on an ad or a result in the organic section of the search engine.
Sometimes you might find that your pay per click campaign is more effective at bringing in new readers and leads. Ultimately, if you can't get a paid search listing to convert you won't have much more luck with an organically ranked page and can skip the SEO campaign.
Image Source :
Udem
.