You must have seen that there has been a boom in the number of online texting portals and applications that allow you to use your Smartphone to message your buddies in the last few years; also, I am sure that a lot of you must have used these services at least once—"I have used them personally though and I think it's a great service."  And recently, I have been seeing a lot of my friends use these services to text their colleagues, significant others and friends.
"So what is it that is so great about these services and applications?" Well, for starters…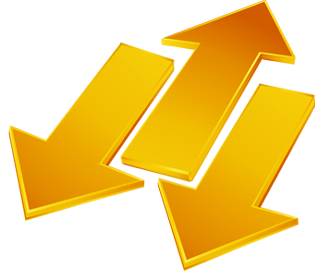 # They are Free
Let's admit "We all love free stuff and our heads roll whenever we hear the word– free." Therefore, It shouldn't come as a surprise if that is the single most important thing that makes sending text message online so attractive in the first place. And with so many different applications and online portals available; there really is no reason for any of us to complain. Moreover, a lot of these applications do offer a lot more than text messaging, like…
# Unlimited Characters
Compared to the traditional way of sending messages; these applications don't bind you to a certain preset number of characters. Normally, we were used to sticking to the 160 character limit– and that was not always enough! But today, thanks to these applications, we really don't need to worry about character limits, since you can write as much as your heart wants; thereby, allowing one to express himself/herself much better.
# Sending Media
The beauty of these applications is that you can not only text your friends; but you can send media attachments such as: photographs, videos, voice message, files etc. And these can all be sent while chatting with your buddies, without having to interrupt the real-time texting.
# Saving Money
Unlike sms, wherein your service provider will charge you every time you text someone; texting applications do not charge you for anything. All that is needed is an active internet subscription from your cellular carrier and you can text as much as you want; further, these applications use a very little amount of data; therefore, you won't run the risk of eating through your data plan.
Those days are passé when we had to rely on sms' to stay in touch with our buddies, texting applications have emerged as a game changer and have revolutionized the way we communicate. And if you still haven't tried installing one on your Smartphone—it's time you did so!
Image Source : Eztexting.