There are dozens of recommendations out there for increasing your market profile and getting the word out there about your business. One such advertising medium is to contribute guest posts to blogs which your target audience visits. However, just like blogs on your website, guest blogging is not for everyone. Before you start trying to schedule guest blog appearances, make sure that it will actually help your business.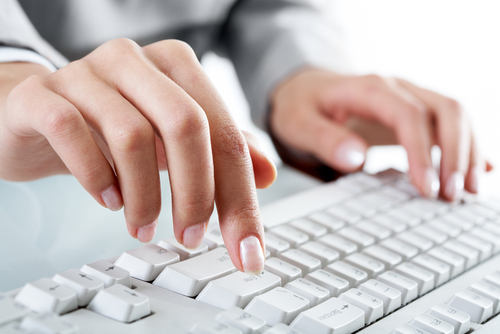 Meeting a Need
The first thing that you must do is meet a need your potential customers might have and which they might go to that blog to learn more about. So let's say, for instance, that you offer professional website designs. You might go to blogs where freelancers gather to talk shop or to another professional network blog where people might be able to use your services.  Your guest post might be about anything from why a website matters to how to improve the formatting in your web design. All of them will provide links back to your business, of course, but they answer problems and questions that your target audience might have while also revealing you to be a business owner who is interested in people and not just profit.
The key is to provide valuable information to these readers about your professional website design company in such a way that they will be grateful for your assistance and likely come visit your company to see whether your products or services are worth the investment. If you cannot meet a need that you can write about, then you will not benefit as much from the guest blogging experience because your readers will have no reason to come check out your site unless you can hit their curiosity nerve with advertisements. However, pure advertisements have been restricted in most blogs, or the site owners charge for the posts.
Quality Writing
Guest blog posts must be especially well written. You are stepping onto another person's platform and offering their readers something which should be beneficial. In many cases, this may be the first time that their readers have the opportunity to "meet" you. You need to make sure that that your writing puts the best foot forward. Spelling and grammar should be impeccable. You need to use clear and precise examples and provide the solution to the problem or issue you are discussing.
Product or Service
And perhaps the most important question of all is whether your product or service is one which people would be on blogs reading about. Some industries, such as the health and fitness industry, obviously work well for guest blog posts. There are millions of posts out there on the subject, and the upcoming years will bring millions more. However, some industries such as funeral services are not as likely to be conducive to blog posts unless you are targeting a professional network of funeral service providers or the like. If people are not going to be reading about something which you can help them with in an area that will lead them back to your business, then other advertising methods would be better advised for your situation.