Hundreds of thousands of blogs and you own one. Or more? Whatever is, you might be familiar with the fact that quality content is the key to success in blogging. But 'Quality Content' factor comes into suspicion, when one comes across a blog with quality content in it, but poor search engine rankings. Many bloggers put a lot of efforts to write a well researched post. What they do is, pick the topic, research it on web, write it and publish at end. Well, this is the procedure that most bloggers follow and this is the most worst thing that any blogger does is his/her blogging carrier.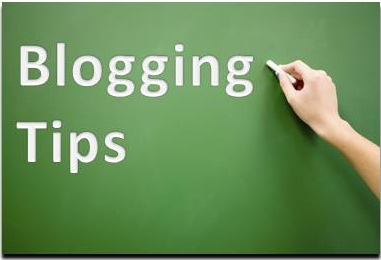 As a blogger, do you think that Writing a blog post is only required to publish the same? Is not there any other task involved between the two tasks of writing and publishing blog post? Thumbs down, if you say 'NO'? There are many things that one should do before publishing a post. Here is list of must t0-do things before you hit the publish button for your next blog post.
Check your post's format
You might have written your blog's post with proper research, good information and without any grammatical mistakes. As a blogger, I know how hard it is to make any post a package of all these three properties, but all your efforts are waste if your way of representing your blog's post is not good. Come on, no one cares about your good written content if it is not easy to read. Post's formatting matters a lot. To make your post's formatting good, you should take a look at it with visitor's view. Is your post's title good? Is it catchy? NO? Change it, till you get something catchy. Do Your post's contain some important content, the content that none of your reader must miss? Make it stand out the rest of content by putting it as sub-headings or making it bold or italic.
Check your post for targeted keywords
While writing your blog's post, you might get enter into a new virtual world, a world, where there is only you and your post's topic. In such situation, you might get forget to insert your keywords in your blog's post or might insert them in wrong position. Proper keyword density and placement is must for good search engine rankings. Therefore it is must to check the post for your targeted keywords and their perfect placement.
Insert Images and Videos in your post
Don't present a sea of words to your reader. Chances are very high that he/she might get bored by diving into this sea. Your blog's post must be attractive enough to make your reader keep reading the post till end. Inserting images and videos can help you in this cause. An image is worth 1000 words. An attractive image is even more. Moreover, If you can get a good video to insert in your blog's post, then simply insert it. No meaning of thinking about whether to do it or not. The insertion of images and videos in your blog's post make it more explanatory and interesting, of course.
Don't Miss : Best WordPress Plugins to Insert Videos in your Blog Posts
Meta Tags do matter
Meta tags like 'Meta Keywords', 'Meta Robots' and 'Meta Description' do matter in SEO. If you don't insert in your post, then chances of good search engine ranking downfall. Nowadays, inserting meta tags is damn easy, as you can use plugins for this purpose. The 'SEO By Yoast' plugin even gives you tips regarding the meta tags insertion.
Interlink your other posts
Interlinking older posts in your new one, does not help in good search engine rankings, but also helps in reducing your blog's Bounce Rate. Interlinking helps in increasing your blog's page views and Google Page Rank. There are many plugins that do interlinking for you, but it's good to do it manually. Come on, it only eats a few minutes. Do it manually for best results.
Include external links with proper tags
Your post might require insertion of external link to be more informative. Just check that to which sites/blogs you should link to give proper information to your readers. Make sure to include only the relevant links, links to sites that are reputed in Google's eyes. Don't forget to use the proper tags like 'title' and 'rel' tags while including external links.
Proofread and preview your post
Done with all above points? Now proofread your post and make sure that everything is fine. Once you are done with proofreading, preview the post, the last step that you need to perform before making your post live. In the preview, make sure that all aspects that make any post perfect, are there in it. Read it from reader's view. Once you are satisfied with your post, hit the Publish button and make it live.
If you have not performed all these things in your old posts, then no need to feel sorry about it. You would not get anything by doing so. But make sure that you strongly adopt these tips for your next posts. Will you?