Tens of thousands of blogs, but only a few ones are running for the purpose for the which blogs meant to be. Yeah, only a few blogs are helping the people by providing the information for which they stop on any blog. I hope your blog does fall in the list of those few blogs. Well, if his so, then you might be working hard to come up with quality content. Every 'Real' blogger does. General saying for the popularity of any blog is that it must provide quality content. The saying is 'Content is King'. I do agree with this saying, and you might also be.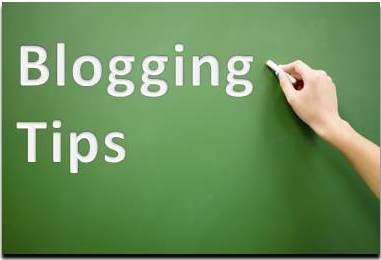 So does this mean that one need to write quality content only to make one's blog standout in the blogosphere? The answer is big 'No' and this answer can be verified by going through a huge no. of blogs which do offer good quality content, but still don't get any traffic to them.
Don't Miss :How To Drive Traffic Without Google Organic Search Engine Traffic
Don't Miss : Traffic Generation Tactics That Offer Lots Of Payback
Don't Miss : 3 Reasons Why your blog might not be getting Traffic
The reason here in this is that many bloggers think that their job ends after writing good article and hitting the 'Publish' button. Sad to say, but such bloggers are blogging on the poor ideology. Well, there are many things that should be done after writing and publishing blog post. Eager to know them? Here is their list.
Submit to Search Engines
The first and foremost thing to do. Submit your newly published post to search engines. Though the search engines crawl every blog and website from time to time, but why to wait for it? The competition is going very tough. It's better to work on the ideology of 'the sooner, the better'. So it's good to submit the post manually. You can do it by re-submitting your blog's sitemap or if you don't want to take this burden on your shoulders, simply ping your blog with any popular online pinging tool.
Social Media Promotion
This is highly important to do so as to make your efforts, that you put in researching post's content and then writing it, bring positive results for you. The social media provides you a big platform to reach a huge crowd, the crowd which might be interested in reading your blog's  latest post. While talking about social media promotion, one can't forget Facebook. You should share your blog's just published post in your profile and your blog's FB Fan Page as well. You should tweet your post in your Twitter profile. Social networking site by big G, 'Google' must not be missed. The site is growing and can work as good platform for your new post's promotion.
Social Bookmarking
The social bookmarking plays a vital role in SEO. Many bloggers just care of sharing the site on social networking sites, but don't give time to social bookmarking. Sites like Delicious, Stumble Upon, ScoopIt, Reddit etc can do wonder in making your post reputed in the eye's of search engines and can get it ranked higher for your targeted keywords. Social Bookmarking websites can work as a good platform to bring traffic your posts. If you don't do it, then you will miss a huge valuable traffic.
Send email to your blog subscribers
Your blog's subscribers are subscribed your blog because they don't want to miss any new post of yours. Along with automatic email promotion of new posts via mail, you should also send emails manually. Emails for the promotion of not only then new posts, but all those posts which your readers might love to read. But never try to spam, as it is hard to get subscribers, but simple to lose.
Don't Miss : How to Increase your Blog's Subscribers | A Sureshot Guide
Don't Misss : How to start building your email list like a Pro ??
So next time, don't just go to take rest after hitting the publish button of your blog post. There is hell lot of work that needs to be done after publishing the post. The above listed is must to do. Of course, last choice is yours. Publish posts to increase your blog's post count or publish them to increase your blog's traffic. Pick one path, wisely. Latter is expected from you.