Anchor Text is a clickable text in a hyperlink from a webpage, and is one of the most important SEO factor you should take care of. Search engines like Google heavily weight its SERPs (Search Engine Results Pages) based on the anchor text of links to a page. Which means, if any anchor text is pointing towards a particular page, that page will surely rank up high in search engine results. But the anchor text links that are pointing to that page might be from different sources and might not be a good link always.
Importance of Anchor Text in SEO
We usually inter link our pages from other similar pages with generic anchor text words like Click here, Go here, Visit here, Download here and etc, which must be avoided up to one extent. So instead of using these generic keywords, you can use the brand keywords or targeted keywords for better results. For example:
Check out how to 

Boost PageRank Within 3 Months

(Correct)

Click here

to read Boost PageRank Within 3 Months (Wrong)
In the above example, Google will rank up Boost PageRank Within 3 Months keyword much faster when compared to the Click here link. Because, Google is ranking up the keyword Click Here and shows up the page which has more links on the keyword Click Here. Look at the below screenshot where Adobe Reader is ranking no 1 for the keyword Click here! Which means, a lot of links from other websites are pointing to get.adobe.com/reader/ with the keyword Click Here.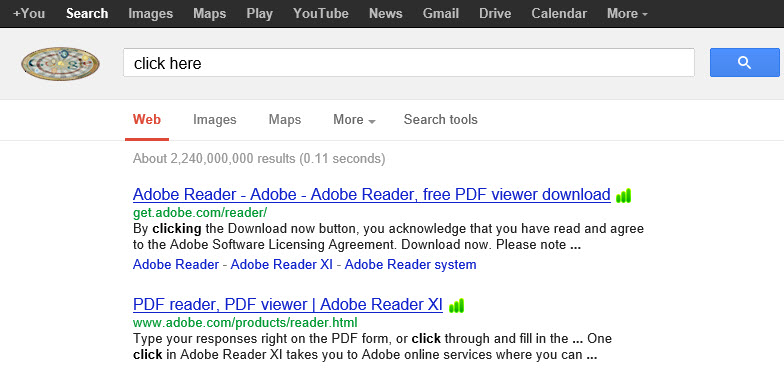 For example, Mashable is a good source of latest technology news, but people prefer reading Latest Tips which provide quality content to its readers. Here "Mashable" is the anchor text which points to http://www.mashable.com/, where as "Latest Tips" points to http://www.coolpctips.com. Now the links which we mentioned above will tell the search engines that when a user types Mashable, iTechCode.com thinks that http://www.mashable.com is a relevant site for the term "Mashable" and the link http://www.coolpctips.com is relevant to "Latest Tips". So if multiple sites are linking to http://www.coolpctips.com for the term Latest Tips, that page can manage to rank well even if there is nothing related to that keyword or phrase in the site. That's what happened with Adobe Reader in the above example.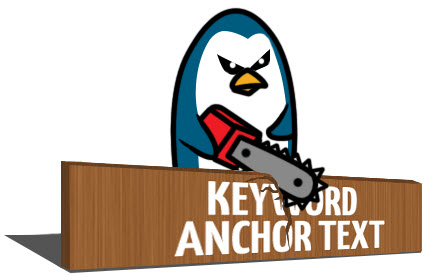 Now you might be wondering, Hmmmph! may be I should change all my generic keywords to targeted keywords asap! Hold on! That's not a good idea, and you are just inviting Google Penguin to hit your blog. If your blog has more than 20% of targeted keywords, you can be affected by Google Penguin update. So what could be the ratio to avoid this confusion? This is pretty simple, your site should have 20% targeted keywords like weight loss, 40% brand keywords like your company name, website name, link name, and finally 40% of generic keyword links like Click here, Visit here and etc.
If your blog is brand new, you should balance the generic, targeted and brand anchor text links carefully. Just note down the internal links and anchor texts of your blog in a excel sheet, and check out whether you are balancing the anchor text links in your website or not. And if your blog is pretty old, you can use any free tool to get a standard report on internal and external back-links of your website, One of my favourite tool is Screaming Frog SEO Spider which can provide you 1000 back-links of your website instantly. I hope you understood the importance of anchor text in SEO. Please let us know if there is anything which is bothering you regarding SEO.
Happy Blogging!