You need quality links to rank your content pages well in search engines.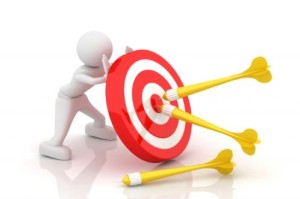 But how do you ensure that the links are natural and relevant?
After the Penguin was rolled out, SEOs became a lot careful with anchor link manipulations.
But not all links are bad; some are actually rewarded by Google if you know how to build them.
The real juice of internet marketing is to help your ideal customers.
If you want them to reach you easily, then you need to position your content pages in Google homepage.
I want to show you the 4 smart ways to make all your links SEO friendly. Here you go:
1.      Earn your links
In February, 2011 the first Google Panda update was rolled out. Millions of websites and blog owners lost their ranking pages and source of livelihood. Everyone whose website was penalized didn't look at the good side of this update.
The truth is that Google is building a much better search engine now – because website owners who aren't concerned about helping others with quality and well researched content are going to lose their rankings.
It's a good thing for you if you work hard and produce rich and keyword-specific content. In line with these updates, Google wants you to earn your link, not building it.
In other words, let it not seem as though you were on a link building spree. If your content is that good and helpful, you will not plead with people to link to you – they'd do it at will.
Nothing is wrong with building links to your pages, but make sure it's natural and flows with the content. Let Google assume you never hyperlinked an anchor yourself – but someone who enjoyed reading your content.
2.      Compare two or more offers
There are thousands of tools that make blogging and internet marketing a lot easier. When you're looking to earn natural links, go ahead and compare two or more products.
Yes, Google would reward the anchor links that falls naturally because comparing different products is a sure sign that you care about people and their money.
You want them to make buying decisions based on what they want, because they've several options to choose from. Although if you're an affiliate marketer, minimize the number of offers you review at once. Break up your content and make it easily digestible.
When you write guest posts for link building or press release, simply compare two or more offers and link back to your content pages.
When the next Penguin is rolled out, such anchor links will not be penalized. Link to other people's websites as well – especially the top blogs in your niche.
3.      Review top 10 websites
The easiest type of content to write is the list post. When you review the top 10 blogs or bloggers to watch out for the year, it can be build good links to your content pages.
However, list posts might be easy to write, but it requires thorough research. This is because if you don't familiarize yourself with the websites in question, you'll not do justice to them.
To get other bloggers linking to your "top 10 list," use the power of social media to broadcast it.
Twitter and Facebook are two great platforms to get the word out. From a personal experience, LinkedIn works better when your content is more professional – not like the typical list posts.
Tell your readers about your "top 10 list" and ask them to recommend other websites or bloggers whom they like. This would definitely increase the number of comments on your blog and consequently lead to natural link love from readers.
And the cream of the crop to build good links with your top 10 list post is to contact the persons behind those websites. Ask them to share it. Then sit back, relax and watch Google-friendly links pour in.
4.      Be alert to hot trends
Have you ever written a blog post and saw hundreds of people linking to it within 48 hours? If this sounds strange, it means you've not been alert to hot trends.
I could recall when the EMDs update went out in 2012; I was among the first set of writers to blog about it.
As a result of this, people who had exact match domain names started linking to my post. They shared it on their Facebook pages and even cited it on their blog posts.
I was able to track 53 links so far to that content. And this would have been impossible if I wasn't keeping my ears down to SEO updates and changes that are going on. If you're too busy to stay awake and watch what's hot at the moment, use Google Alerts.
It's a free service from Google and once you add your key queries, the service would alert you whenever the key terms are mentioned – on any website.
And when you get a new alert on a topic that would interest your target audience, quickly write a detailed and valuable content. Then use social media shares and citations to earn quality backlinks.
Link building takeaway
There you've it, the four smartest ways to 'build' natural links that would impart your organic rankings and send targeted traffic to your content pages.
Remember, Google and other search engines are out to make the web a much better place, not a platform for blackhat titans. Join the fight against low-quality links and you'll be loved by the almighty G. You're awesome!
You build links in order to make more money, so learn how to become a top affiliate in the health industry? Download free super affiliate handbook: "The Road to Success" ($197 VALUE) and learn how he was able to generate 109 sales in a single day.