If you're a blogger and if I ask you what you wish for, I'm sure you'd wish, at some point, to become a pro.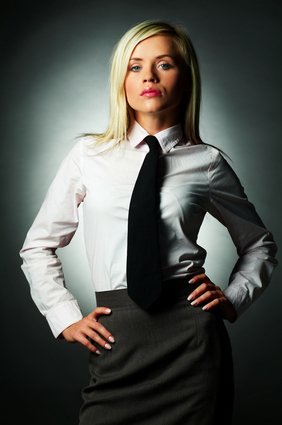 I have good news. Becoming a problogger is not a complicated task. It may take time and effort on your part.
But it is not some treasure that has a very complicated and confusing map.
The route is pretty straightforward and simple. The route is pretty clearly laid out Yet, why are there so many bloggers who do not get past the "mediocre blogger" status?
The answer is simple.
Even though all the successful bloggers have spilled the beans and have laid the route, today's get-rich-quick bloggers only care about reading those tactics; but they don't apply them. That's the problem.
Now I am going to share 5 straightforward tips in this post, which you can directly apply by the way. You can either choose to read the post and leave or take action, implement the tips and get results.
Let's dive in.
Just be yourself
Or in other words don't try to imitate Mr. of Ms. A-Lister. This isn't a very hard tip, is it? But I see that many bloggers struggle to be just themselves.
The problem is this: Instead of having their own blogging/business vision, most bloggers start with the dream of others. They want to become like Mr. or Ms. A.
They don't have a dream of their own.
I'm not going to say that you shouldn't have a role model. Of course you should. You can learn from the A-Listers and implement their strategies. But don't be a copycat.
Be a "down to earth" person
Be accessible and be helpful – that's what I mean by "down to earth" person. Of course, you don't have to look like a Charity Inc. But you can help as much as you can.
But if you can spend 5 minutes replying to an email from one of your readers asking for a simple help, and if you can help, do it by all means.
Don't hold yourself back.
At the same time, see that you don't go overboard and that you don't spend all your time on helping others; that would hurt your business.
I get emails with questions like: "Jane, help me to start a blog", "Jane, how can I SEO my blog posts", "Jane, how to do guest posting" and so on.
As you can see, these kinda questions are really very vague and can only be tackled via a consultation session – and not in a couple of paragraphs.
So make yourself clear in such situations.
Network
If you are a blogger, you need to be doing two things just as you would breathe and sleep as a human being – create killer content and network with other bloggers and your blog readers.
Networking is not creating an account on Facebook and posting your own links as updates. Networking is much more advanced than that and an enjoyable thing to do.
Networking is about connecting with people (not necessarily your target audience) – don't simply connect with people to sell something.
Be open, generous, and mutually helpful whenever you connect.
And don't just attempt to connect with people with a selfish attitude. Go the extra mile. And you will be surprised with what you get.
Provide quality everywhere
This is a no-brainer; but just as I said earlier, most bloggers know this great tip (or secret – however you may call it). Yet, they don't apply it.
The main problem with providing quality is that you need to work hard off your butt and you need to know your stuff.
In short, you need to be willing to do hard work. And, hard work pays, but it takes a while before you can reap the benefits.
Since most of today's bloggers are after "get rich quick" schemes, it makes it a lot harder for the majority of the blogging population to produce quality content.
Those "get rich quick" bloggers don't care about providing quality or working hard, but they want to reap even before they sow.
May be this model of autoblogging (stealing others content, and publish as if it is their own, without giving credit and trying to make money out of it) could have worked decades ago.
Now neither people nor search engines can be fooled.
Your content will speak for you. The quality of what you deliver will make you an authority. The equation is pretty simple, isn't?
Takeaway
Now if you're wondering if you can become a problogger or not, I have given you some very crucial ways to become one.
The tips I've listed above are actually the "qualities" of a problogger. These qualities will help you to naturally earn the problogger status than you trying to "acquire" it yourself.
What are you waiting for?