The amazon associates program is a great source of income for all the bloggers who are in affiliate marketing. It is an affiliate program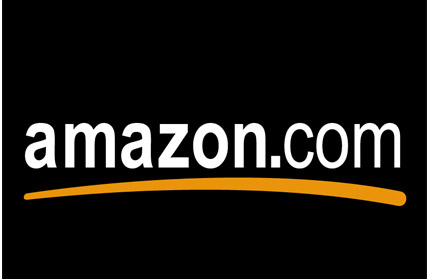 that is being conducted by the shopping giant Amazon itself. It helps bloggers make more money. Peoples are making huge amount of money online using Amazon Associates program. Yes, despite the fact that it pays very low (almost 4% for less than 6 sales / month), it is still one of the most popular affiliate programs on the web. There are many ways to earn money online but many people choose Amazon. I am an active Amazon affiliate and I am making good money with them albeit I don't have an affiliate website. There was a time when I had a belief that-
"I cannot earn good with Amazon with low traffic and non-affiliate website"
But now my view has changed completely. I made few changes in my strategy and approach and suddenly I started making sales. Below, there are the four methods that I have implemented on my tech blog to get more sales and you can also use the same tips to boost your Amazon sales.
1-Create a well-designed Blog
No one likes to buy from a crap website. So make sure that your blog layout is good, decent and eye pleasing. Make use of good themes either paid or free, there are many free themes available for WordPress blogs. You can choose any of them according to your needs. So create an outstanding blog first.
All of your plans will be of no use if you don't have a well-designed blog. Take a look at my blog, I bet you will love the design.
Remember, first impression is the last impression. More, the no of peoples impressed; greater will be the chances of getting more sales.
2- Write Posts Related To Different Products and Apply SEO
This is the best method you can implement to boost your amazon sales. Almost 80% of my revenue come from the articles I have published on my blog. You should recommend the best products to your readers by writing a detailed article on it. Don't forget to mention everything related to that product so that readers will not have to read the details on Amazon. It wastes their precious time and they don't like it. After writing the article you can insert your affiliate ID to track the sales.
Apply SEO on your posts to make it more Google friendly, this will result in higher rankings and more targeted traffic from search engines, which will ultimately boost your amazon sales.
3- Promoting Relevant Products will Boost Your Amazon Sales
This is the most important thing if you really want to get more sales. Let me explain this with the following example.
Suppose there are two persons- The first one is selling lipsticks on a Tech blog and the second one is selling Mobiles on a Tech blog.
Which one will get more sales? Obviously, the second one because his visitors are interested in technical stuff. So, sell mobiles and electronics related stuff on tech blogs and sell lipsticks and clothes on a fashion blog.
But sometimes a reader may be interested in buying things which are irrelevant to your blog's content. For example- a user may want to purchase shoes while he is browsing the pages of your tech blog. So how to make them buy shoes on your tech blog when you are not promoting shoes. Well, there is a method for that too and it is explained below.
4-Put an Amazon Search Widget on Your Sidebar
Many of you would be aware of this but if you are not then it can be a great option to boost your amazon sales. This is the method I used to make sales by promoting irrelevant things (our ultimate goal is to make more sales, isn't it?). So, Put an Amazon search box in your sidebar.
To do this, go to your Amazon associates account, click on widgets tab and a new page will appear. A select search widget from that page, give inputs like height and width and copy the html of search widget. Now paste this html on your sidebar. This has many benefits, it is a search box so readers can search the desired products directly from your site and then they can purchase the product. The search box is associated with your Amazon Associates ID, so you will make money every time someone makes a purchase. This will boost your Amazon sales.
NOTE- you can also place it within post but it will distract the reader so try to put it in the sidebar.
So these were the tips I have implemented on my blog to get more sales from Amazon. Although I did not make thousands of dollars but I succeeded in getting more sales with a tech blog (remember, a tech blog is not targeted traffic). So if you have an affiliate blog, you can surely do wonders with Amazon associates program. Best of luck for your affiliate journey, i hope these tips will boost your Amazon sales.