Recently I read an article somewhere which says only 3 out of 100 bloggers are successful in the blogosphere.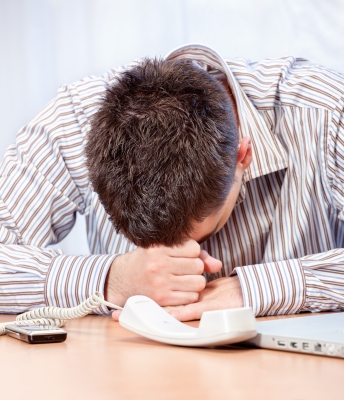 Yea, you heard it right. That's just 3!
How come a new blogger can survive in the crowded blogosphere?
There are so many reasons for a blogger to become a failure. Few are:
Most new bloggers don't have any online reputation
They don't know what to write about
They don't know how to monetize their blogs and
They don't focus on improving their online brand
In order to excel in the blogosphere, first learn few things that will help you in blogging.
Without further ado, here are a few reasons why most bloggers fail. Avoid them to create a better blog in order to be successful.
Stop Ctrl+C and Ctrl+V
Avoid re-blogging.
I'm not talking about copy-pasting.
Even if you come up with the generic blog post ideas, it's a waste of time for you to build loyal readership around your blogs.
No one likes to read and share stuff that is being discussed everywhere. You must provide a reason for people to visit and read your blogs.
Without having a reason, no one would be interested in promoting your blog; after all people's attention is everything in blogging.
Start Caring for Others
Blogosphere is built on win/win approach.
If you want to succeed in blogging and want to build a unique brand for yourself, start caring about others.
No matter how busy you are, spend time on promoting others work. Most new bloggers often spend their time in self-promoting.
Self-promotion often leads to two things:
It creates a negative impact on you for being self-promotional all the time
It makes others to think that you are spamming their feeds, Facebook pages etc.
That is why you must focus on promoting other's content. It will not only help you to grab their attention, but it also gives them a good reason to promote your stuff too!
Don't Post ONLY on Your Blog
Guest posting has become a weapon for most bloggers to succeed online.
Many guest bloggers like Danny Iny, Jane Sheeba, Onibalusi, Gregory Ciotti etc have proved that guest posting is an ultimate weapon to build an online brand.
If you want to quickly build your brand and online presence, guest blogging is the perfect way for you!
Before entering into guest blogging, follow these tips.
Analyze to whom you are writing for
Observe what posts are going viral on your targeted guest blogs
Read guest blogging guidelines
Learn to write effective copy
Give credits wherever required
Link to their old and relevant posts
Build strong relationships with other bloggers
Learn Internet Marketing
If you want to make money blogging, you must know how the money works on Internet. Without knowing the money flow on the web, you will end up earning peanuts from your blog(s).
Observe any successful blogger who is making a living from their blog(s), you will find the following reasons for their success.
They know how to sell
They know how to build a great network around their blog(s)
They give strong reasons for their readers to buy their products
They always come up with unique blog post ideas and
They are EVERYWHERE!
Most bloggers don't succeed because they don't get any income from their blogs even after working hard for several months. I know how it feels for anyone who is not earning even a penny from their blogging efforts.
But what you should keep in mind is, learn how the successful bloggers in your niche are monetizing their blogs. Observe what kind of products they are selling and analyze their readers; thoroughly go through their income reports or archives to examine their blogging efforts.
Spend quality time in learning the Internet marketing basics, more importantly learn how to SELL the stuff online. This way you will be able to find the right kind of monetization methods for your blogs to make money blogging.
Bloggers Must Invest Money
Money comes only after investing – hard truth for most new bloggers.
Many people start their blogs with blogspot or WordPress free blogs and they expect decent monthly income from it. How can you expect money out of a blog without spending a dime on it?
No one likes mediocre blog design, in fact, blog design is the single most important element that will create an immediate impression on the visitors of a blog. So, give your best to improve your blog design, and use search engine friendly themes like Genesis, Thesis etc to boost your search ranking results.
Whether you are investing on design, plugins or content marketing, make sure to consider your long term goals.
In a nutshell:
Successful blogging is not a rocket science, but it's a combination of successful tribe and consistent efforts. Always provide your best to create great impact on the blogosphere; you will soon create a blog that matters.