Today we can't imagine our online world without passwords (those words or characters which we use to access our personal content about which no one else knows about).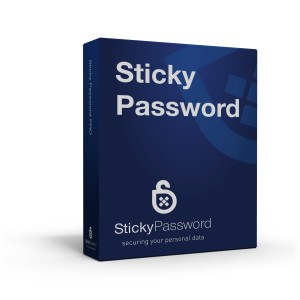 Having a super duper strong password is really good for your online security but keeping that password stored in your memory is a challenging task if you have a weak memory and strong password.
This type of situation will surely get you in trouble.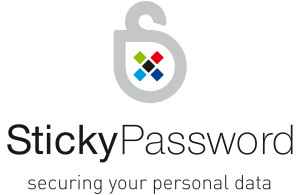 Fortunately, there are tools that can help you remember those super strong passwords which you yourself cannot easily remember, in today's post I am going to review one such tool which helps you in reducing the load of remembering those long passwords.
Sticky Password is password manager application which integrates with your browser and tracks all your login details and stores them in it so that you can access all your password rapidly as a result helping you save those minutes which you use to enter your login credentials.
As its competitors are just some browser add-ons Sticky Password is not just limited to one browser in which it is installed, it actually covers up all of the major browsers which you would be using.
If you are not good at making some strong passwords then I recommend you should check out its password generator which generates a random string of characters and once you decide to use it, the password manager stores it in its database and now you don't need to remember that tricky password as you have sticky passwords installed on your system.
That's not all; it has a lot of features so let us discuss them one by one.
If you have saved some of your passwords in any other browser which you've used in the past or sometime else sticky passwords can import all those saved passwords for you, nice isn't it?
It has single click form filling; you are just one click away from instantly filling those irritating long forms on some of your favorite websites.
Security
It is said that don't ever share your password with anyone, but you can now change this definition as you can share your password with this app and without any fear of losing it or compromising with your online security.
Sticky Passwords stores your details in its totally encrypted database which can only be accessed by two people, you and the software. No other virus or harmful thing can gain access to your details.
This is the best part about it, it checks the certificates and the source code of the webpage and verifies that the page where you are entering your details is safe or not. Hence, protecting you from phishing scams.
It also has a virtual keyboard and its automatic form filling checks that you don't get trapped by any key logger, one more step towards making you secure.
Organized
This is a really organized application, it is not like you can only use it with your computer browser, and it has a portable version available also which make your stored passwords accessible to you no matter where you are.
You can also export the password details to another computer and use them there, also I forgot to tell you that it allows you to create specific groups and share the passwords with them like you can share a common office email account with your colleague by sharing with him your password via this password manager.
A really helpful application as you only need to remember one master password and rest passwords will be remembered by it.
My Experience
When I tried Sticky Password on my computer, I didn't face any problem, everything worked fine. But while doing some research on the topic, some people having issues with some features, however those were fixed almost immediately by Sticky Password support and developers, which is a big plus.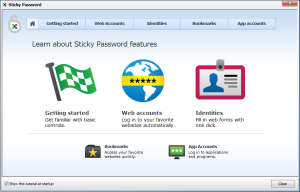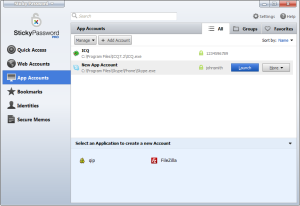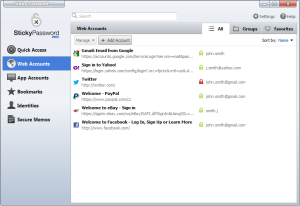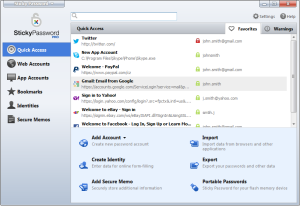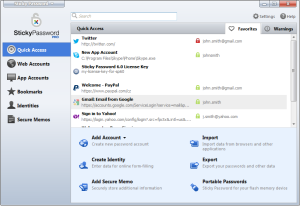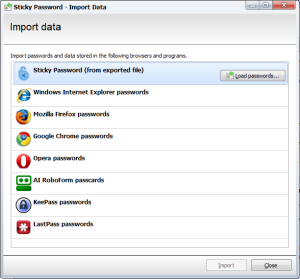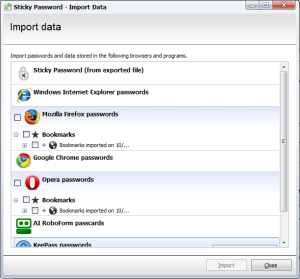 Over to You
In $30 this password manager is a good deal when we look at its features, after all money does not matter a lot when it comes to your online security as it matter much more than that. At last just remember my words.
Treat your password like our toothbrush, don't let anyone else use it and change it every six weeks (or less).
Try Sticky Password for free!!!