Quality Back links can improve your blog ranking and poor back links can ruin your blog rank and makes all your efforts and hard work goes in vain. To boost your blog ranking in SERP's you need to build natural links from other higher authority sites. The only thing which matter is Quality Back-link for a Good PR.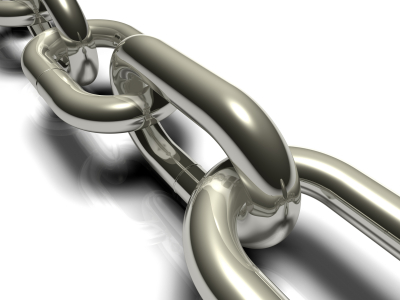 Here I have listed few important techniques and mostly recommended SEO practices in getting high quality back links to your blog.
1. Use Forums
Forums are the places where people go to talk (speaks) about a particular niche and discussion about some issues (or) Queries posted by fellow bloggers. Under your Knowledge of the field there by answering the questions and having a link to your website in your forum profile will help you in getting a high quality back link. It is one of the place where interaction of like minded people come together to discuss. All we have to do is to be an active member in the Forum related to our blog's niche so, it will attract more users and other bloggers as well.
Some online Forums list are:
Digital Point Forum.
Yahoo Answers
bloggerforum.com
warriorforum.com
AskBlogger
Greatest Tip for this type of link building technique is
You must make sure that you join "do-follow" forums. So that you can earn back-links by joining the forums with do-follow. If you join forums on your same niche, it would be more beneficial.
2. Guest Blogging
Guest posting is the process in which a blog or a website will accept and publish content written by another. In return, the author will get a link to the page or website he/she wants either in the author bio or in the article itself.
Don't Miss: Role of Guest Blogging in Blogosphere
Just find blogs under the same niche where you have to contact the blog owners using contact forms in their blog to submit a guest-post. If they agree to publish on their blog, then submit your post. This is the procedure of Guest Blogging Request Approval strategy.
Important words to be kept in mind while writing Guest post or while sending it to blog owner
Don't always build back links for your blog home page.
The impact of Buying or Paying for links that can affect the ranking of a site either immediately.
Writing a very high quality content in your niche that every blog will love to publish it on their blog.
Check guidelines on how to format your Guest post and how many links are to be included within the post or in the author bio section.
3. Social Media sites :
Social networking sites can drive you load of Traffic. Using social network sites to create quality back link is the great step. Social networks play a vital role in creating quality of back links. Social media sites like Facebook, Twitter, Google+ and linkedln are  the important places for getting a back links. It is the  place where you  can promote your blog article to get back link from it. Social media sites have a tremendous impact on search engine rankings.
Creating profiles on social networks and placing links on social networks for your website  makes it easy for people to find your website or content that you have created. I would recommend you should submit to the following social bookmarking sites:
– Digg
– Delicious
– Stumbleupon
4.  Blog Commenting
Blog commenting is a powerful way of creating back links. Commenting on other blogs has many benefit. It is indeed the simpler and best way to build back links for your blog. Commenting on blogs along with your blog url will create a back link to your URL, but make sure the blog is "do-follow". By commenting, you can improve your reputation and relationship with other fellow bloggers. It helps in generating a valuable back link to your blog. It will not only help you in link building, but also help you increase traffic .
Tips to be considered by while commenting on other blogs.
Always have gravatar to your id and make a comment that it should be related to the blog posts.
Leave at least 10 comments daily on high ranked blogs same with your niche.
Try to comment on CommentLuv enabled blogs.
5. Promote your blog on document sharing sites :
This is the great way to get high quality back links to your blog, just by creating and submitting our blog posts to document sharing sites. The links from most documents sharing sites are also "do-follow". You can easily do this by converting all your blog posts as PDF files and upload files of PDFto different document sharing sites and thereby leaving back links to your site.
First you need to create an account with one or more of these documents sharing sites. There are many document sharing sites out there, but here are the few where you can set up an account for free.
Slideshare
Docstoc
Scribd
These sites get good ranking in Google SERP. Linking back from a document submitted to such authoritative sites is a good way of earning back links to your blog.
Other Important ways of  building quality natural back links in 2013 are:
Making Infographics
Join Facebook Groups
Run Giveaways
Submitting to article directories
Video Marketing
So bloggers, I hope these are the most effective ways to create back links. There are several other ways of building back links, and relevant natural links to your blog. What other techniques do you use in building back link that I may have missed in this list? Drop your view as comments on this article.