If you're a business traveler, it's likely you're spending more time in an airport terminal or on a plane than at home with your family. That's a tough task to take on, especially when you're missing out on life's precious moments because you're out of town earning a paycheck. Although nothing can substitute for face-to-face time with your significant other and children, there are ways to keep in touch.
Free Wi-Fi Finder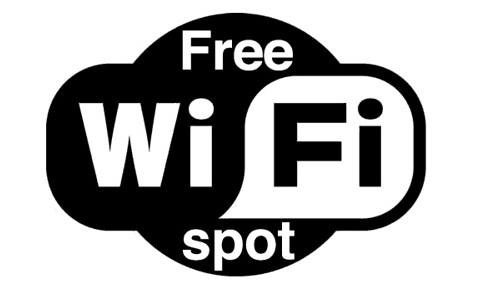 Image via Flickr by Brian O'Donovan
If you need to find a free hotspot anywhere you're at in the world, this is the app to help ease the stress of not connecting to the Internet. This app features more than 145,000 locations worldwide, allows you to do a "near me" search based on your location, and filter by location type (library, café, etc.). The finder adds new locations daily, so the chances of finding a hotspot and connecting online are high.
BlackBerry Messenger
The Blackberry bbm for Android is ideal for BlackBerry 10 users who are on the go. Not only can you send and receive up to 2000 character messages, but you can also share photos, videos, voice notes, and files up to 6MB. If you're a business traveler known for having his or her headphones on jamming out to music, you can share what you're listening to with your family and friends too.
In addition to these features, the BBM app service allows you to connect to other apps (like Facebook and Twitter) without leaving the BBM interface. This is especially convenient on the go considering it takes more battery power to run apps in different windows.
WhatsApp Messenger
Do you accrue roaming charges outside the U.S. when you send text messages? If so, this app can help you send those same messages for free. Once you and the person you want to exchange texts with download the app, you can use it as much as possible provided you're connected online. You can also send videos, images, and voice notes to your family and friends.
What's great about this is app is its convenience. It automatically imports your address book to help you connect with your contacts, works with your phone number and integrates flawlessly, and operates much like an international email as it doesn't cost you anything to use.
Skype
With more than 250 million people using Skype to connect with their contacts, there's no doubt it's one of the most popular communication apps in the world. Whether you're sending instant messages or making voice or video calls, Skype allows users to do it for free. With extra credit added to your account, you can send low-cost text messages or call family or friends on their mobile or landline phones.
Facebook
Social media is the most popular platform to communicate and keep in touch on. Whether it's checking what your family and friends are up to, sharing updates with them, or chatting, Facebook is second to none in providing a business traveler a simple way to communicate. In addition, you can share videos, pictures, or even play games through the Facebook app. It's a convenient and personal way to stay connected to everything going on back home.
Twitter
Much like Facebook, Twitter has taken the social media world by storm by allowing users to communicate with each other through 140-character messages called "tweets." Receive real-time stories, pictures, videos, and conversations on your timeline from the people you choose to follow. You're also able to share your own pictures, videos, and comments, allowing you to share your experience abroad every step of the way.
Instagram
If sharing photos is your thing, then Instagram is the app for you. It's a simple way to capture and share your traveling moments with everyone who follows you. If you want to add extra flair to your pictures, you can customize them by adding a custom-built filter effect, which lets you transform everyday moments into artistic expressions. The app also allows you to share your pictures on Facebook and Twitter.
Youtube
If documenting your travels on video is more preferable for you than pictures, try Youtube. Not only can you browse millions of videos for your own entertainment while waiting to board your flight, you can record your own videos and upload them so that your family and friends back home can watch them. Like many other apps, you can share these videos on Facebook and Twitter.
Mobile Game Apps
When all else fails and you have kids at home, find an interactive game that you can play together with them. Math Party Free is great because it's educational and allows you to take part in that process. The purpose of this game is to click on the bubbles in the order of the calculations inside. Not only do your kids have fun while trying to beat you, but you're spending quality time with them doing something that's productive and good for them.
Traveling hundreds and sometimes thousands of miles away from your family and friends is tiresome, especially if you're doing it for lengthy periods of time. It takes a toll on a person who's away from the people he or she loves, but it helps to stay in touch and connect with them.
With the modern era of technology, it's easier than ever to do this. Whether it's sending texts, sharing pictures, or recording videos, there's an app to help you stay in the loop and keep tabs on the happenings back home.