Anyone can start a blog today because it is not that big of a deal anymore. You can buy a domain name under $1 with the help of special promotional offers by leading companies, hosting can also be purchased for less than $1/ month too. After installing WordPress or Joomla on your domain, you can start blogging right away. However, starting a blog is a lot different than running a successful blog. Your blog can only become successful in online world when you are able to engage your readers.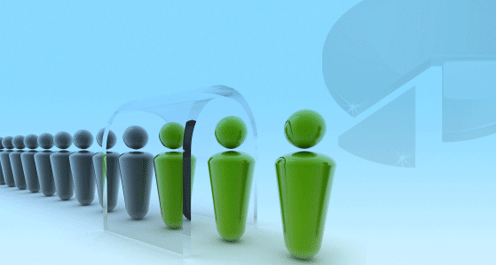 Reader engagement is really important in blogging, read 10 secrets to engage your blog visitors below.
Simple and Fresh Content
The main purpose of blogging is conveying your message and thoughts to your readers in an easy way. There is no need to show off your English writing skills because most of your readers will not be good at picking up difficult vocabulary terms. Try to keep your content as simple as possible. Another important thing is to keep your content fresh because your readers will not be interested in outdated information.
Follow the norms but be different
In order to get yourself accepted in the world, you have to follow the society norms. Challenging the authority doesn't suit anyone unless he is the authority figure himself. One advice that you will find in every article related to blogging is, be different. Well, being different from others is a good thing but it doesn't mean that you should start writing such blog posts that cannot be understood by common readers. Be different in an acceptable way while maintaining the norms of blogging world.
Let readers comment on your blog
If you have shared a wonderful blog post, people would like to ask you different questions. The easiest way for a blog reader to ask a question is by commenting on the blog post. Make sure that commenting is enabled on your blog. By not allowing readers to comment on your blog, you are being rude to them. This will eventually result in decreased user engagement.
Allow guest posts
If your blog has become famous on the internet, other bloggers would like to publish their posts on you blog too. This activity is called guest blogging and it has proved to be very beneficial for bringing more traffic, improving search engine position and increasing user engagement. If you allow others to publish guest posts on your blog, they will share the link with their readers as well. This will increase your outreach in the blogging world.
Giveaways and Contests
Imagine your blog as a fair where people are coming from different parts of town. What would you do is you had the responsibility to engage all those people in different activities. Obviously, you will go for different contests and giveaways as they are the backbone of fairs. Same is the case with blogging. If you want to bring more visitors towards your blog and engage them in different activities then offering contests and giveaways is a really good option.
Ads Placement
It is your right to monetize your blog so you can earn some extra money but while placing ads on your blog, make sure that they don't affect the user experience. Ads should be placed at such locations that are far away from content so a user can keep reading the blog post without getting disturbed by a flashing advertisement. Popup advertisement is the best way to kill user engagement on your blog, try to avoid such ads.
Neat and Clean Design
Another important thing to consider is the design of your blog. You should be using a simple theme that doesn't contain any vivid colors. The color tone of the theme should be light that looks good to the eyes. The overall layout of the blog should be easy to understand. If at any point, a user will think that the UI of blog is confusing, he will leave the blog instantly.
Write on same Topic
You can easily find many blogs on the internet that try to become master of all trades. This technique may have worked for a few blogs but it doesn't work anymore. Your blog should be dedicated to single topic so that your readers can find any kind of information on that particular topic easily.
Offer solution to problems
People love it when someone solves their problem. You can ask your readers about a problem that they are facing in their life and write a blog post about how to solve that problem easily. Your readers will love this approach and engagement on your blog will automatically increase.
Use relevant images
Nobody likes plain text because it bores them. If you want your readers to be interested in your blog posts, add some images along with text. Even if a person doesn't read your blog post, he will take a look at the pictures.
———————————————————————————————————————————————————————
This guest post is written and contributed by Muhammad Azam who is a technology blogger.  He has written several posts for several European brands such as Protect Your Bubble. You will find http://uk.protectyourbubble.com one of the most popular gadget insurance service providers in the UK.