Apple's first iPod turned the music industry on its head and became an international hit. However, the newer iPod Touch is as much as personal organiser as an MP3 player. There are many apps that you can use on an iPod Touch to help you to stay more organised, and here are some of the best.
Evernote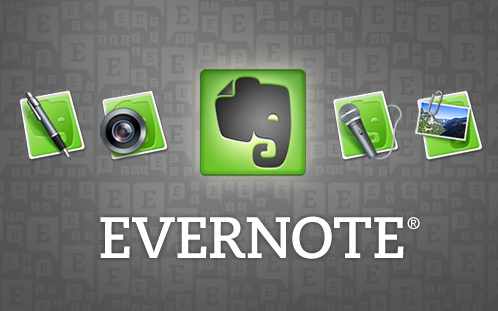 Evernote has become one of the most popular apps on Apple devices, and one of the most useful things about it is that it allows you to sync all of your notes across your devices instantly so you never lose your notes again.
You can use Evernote on your iPod Touch to create text notes, voice notes and image notes, and it is very efficient to use. Now you never have to forget anything again as you can simply make a quick note wherever you are.
eWallet
Most of us have so many passwords for our online accounts that they become almost unmanageable. However, with eWallet you don't have to worry about that anymore because it is a very effective password manager for your iPod Touch. It can store all of your passwords and card numbers securely due to its powerful encryption, and it also features a password generator and iCloud support for syncing across your devices, making it a very useful app for staying organised.
Instapaper
If you are out and about a lot and like to read articles online, you may find Instapaper useful. This very popular app allows you to save webpages when you don't have time to read them, so that you can then read them later offline. It is not always easy to read things on the go, but rather than missing out on the things you want to read, use this app instead and read them in your own time.
This is particularly useful with the iPod Touch because it does not have a data connection like the iPhone. You can therefore use this app to store all of the web pages you want to read while you have a Wi-Fi connection, and then read them later when you are not connected to the internet. So before you sell your iPod Touch for something with a constant data connection, this is worth considering.
Remember the Milk
This popular app is a simple to-do list that also comes with a lot of features. One of the main features is that it can sync with all your other devices as well as applications like Gmail and Twitter so that you are never far from your to-do list, making it easier to stay organised.
Stay Organised on the Go
If you've got an iPod Touch then you can use it to keep yourself organised. There are so many apps available for these handy devices that you will always be able to use them to organise your life with ease. Start with the above apps and see how well they work for you, and then have a look at the App Store to see if you can find any other apps that will enable you to stay more organised in your day-to-day life.