If we find someone randomly on a road trip and want to stay in touch with that person, we usually takes his/her phone number or we add that person on Facebook. Yes, the point for this example is that almost every person in our social circle has now joined Facebook. According to March 2013 stats, Facebook has got more than 1 billion users. Hence many experts believe that it is becoming the biggest marketing tool worldwide.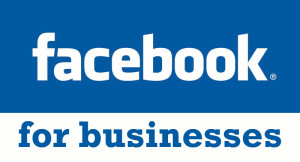 However, Facebook is not a marketing tool for only large companies; but it also being used for small scale businesses. Even you can start some business if you have some good idea. Here are some key steps that you must take in order to make your business successful on Facebook:
Make a striking page
There is a quote, "First impression is the last impression." It surely goes for the page that you are going to make on Facebook for your business. Creating a page on Facebook is very simple and you can start working on your business with no time. Remember that your page is just like your shop or outlet. People will observe every single thing before visiting your page comprehensively. There are four things on which you should focus more while making a page:
Name
Display picture
Cover photo
Company description or tag line
So choose some classy display picture and cover photo. You can even get it designed from some graphic designers. Once you are done with photos, choose a good name for your page. Make sure that it is relevant to your business. The last but not the least is the page description. Therefore, do make sure that you provide adequate information or write some sizzling tag line, which attracts the reader to explore your page.
Invite friends
The next step is inviting your friend to join your page. If you have many friends on Facebook, then it will be much easier for you to do marketing on Facebook. You can send invite to them and your friends will get invitation in their notification; but it is not adequate unfortunately. Many people just use to ignore such notifications and merely 5% of friends will like your page on those notifications. The effective way is to send them message on Facebook in person, and tell them about your new work that you are starting. Once they like your page, request them to post this page on their wall with a good note. This action will spread your word among 1000's of people. In this way you will start getting likes from random people and this chain process of advertisement will began.
More advertisement
If you want more likes on the page, try to get some extra advertisement for your page. This can be done in two ways:
Run Sponsored advertisement
Avail service of social media marketing company
Both of these strategies are quite effective and you can get some high viewership for your page.  For sponsored guest posts, you have to pay Facebook and your page will be advertised among your targeted audience. If you want to avail service of some social media marketing company, there are plenty of them present online. You can tell them your demands and they will get you likes within few days. The more you invest on the advertisement, the more word will be spread around the globe.
Keep your customers engaged
Now this is one of the crucial step and without proper engagement, your customers will lose interest. It is your duty to keep your customer engaged through the posts on your page. If your business is of some clothing line, posts new designs everyday and get feedback from your viewers. Asks them questions regarding their fashion taste and give them advice by copying it from some good site.
The best way to win customers interest is by offering them something good. Bring out some competition and offer in return your product as a gift to winner. It will increase your credibility and hence you will more liked by your clients.
By looking into these things, you can surely end up doing well with your Company.