You may already be aware that eReader users have access to lots of free eBooks that they can download through their eReader provider's store and read at no cost. If you don't have an eReader, you might think that these free eBooks aren't available for you to read, but that is not the case. You can find and download free eBooks and read them on multiple other Internet devices as long as you know where to find them and how to access them. Here are some tips to help you find and read free eBooks even if you don't have an eReader.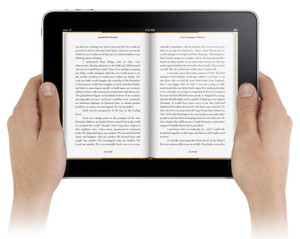 Using a Mobile Device as an eReader
If you have a mobile Internet device, such as a smartphone or tablet, you can download an application that will make your device function much in the same way as an eReader tablet. Once you do this, you'll be able to find and download free books for Android compatible applications. Decide which eReader service you want to use, and then search your device's app store for the application for that eBook seller. You'll be able to browse the eBooks just as you can on an eReader. To find free eBooks, start by searching through self-published authors. Many self-published writers make their eBooks available for free for a period of time in order to get more reader reviews, which will boost their sales later or their sales on other eBooks. Once you have found one of these free books for Android apps, your eBook seller will likely start recommending similar eBooks to you, many of which may be free. This is a great way to get started reading free eBooks on your smartphone or tablet.
Finding Free eBooks on Your Computer
Another great way to find free eBooks is to use your computer and search through sites that post the titles of free eBooks. You can use this as a tool to find the titles of free ebooks for Android devices and then look for them specifically on your tablet, or you can find free eBooks that don't require an application and read them on your desktop or laptop computer. A specific type of book to search for is classics that have expired copyrights. These books are made available for free download in their electronic form by websites that specialize in providing free reading material. They will be easiest to find if you are using your computer's Internet browser. If you find some great titles on your computer, but you don't want to read them on a computer screen, check the eBook store on your mobile app to see if the same free eBook is available there. Another great way to read free eBooks on your computer is to check them out from your school or local library. Many times, these eBooks can be downloaded to eReaders, andmay be compatible with your app.But often they are available for immediate view on your computer screen, so check your library's website to see what eBooks are available for checkout online.
You can take advantage of free eBook downloads even if you don't have an eReader. You can even find eBooks for free online if you don't have a mobile Internet device that will support an eReader application, or you can use your computer instead and read right on your computer screen. Look online for websites that specialize in listing free eBooks. There are even downloadable applications available that will update you daily on changing deals and free eBooks that are available for limited periods of time, so consider that option, as well, if you want to stay up to date with all the available free eBook downloads.