Like most shoppers, you've probably spent your fair share of time online, searching for that one hot deal. Choosing to shop online might take away the instant gratification you get in a brick and mortar store, but when you're after the latest and greatest tablet or notebook on the market, time is rarely an object. What really matters is the price. The prices for most products is lower online than in-house – technology is no different. When it comes to the newest gadgets, however, sometimes that just isn't enough.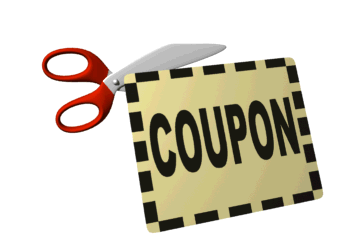 Whip Out Those Digital Scissors!
Manufacturers occasionally provide steep discounts to clear shelves for new stock, although they're few and far between. More common, most digital technology companies offer regular mail-in rebates. These promise great discounts after the fact, but take you through the rigmarole of waiting or the item to arrive, turning right back around and sending in the rebate, then waiting for it to come back to you or post to your account. Why go through all that trouble when a quick online search can put hundreds of digital coupons at your fingertips? Doing your research before making a purchase is a no-brainer, but a little extra digging goes a long way toward finding you the best deal.
Tradus is one of the top online shopping networks in India, offering a plethora of quality products at some of the lowest prices around. While most products on Tradus are already priced close to wholesale – laptops running as low as Rs. 25000, point and shoot digital cameras at Rs. 5000 – but there are also plenty of Tradus coupons available to make your shopping experience as economic as it can be. Among the coupons offered by Tradus, there are extra discounts on all the technology you could possibly be looking for.
Real Discounts for Real Tech
With technology advancing at a staggering pace, keeping the best and brightest toys in your home can be a challenge. Be careful not to fall into the trap of only buying the tech at the lowest price point or with the steepest discount offer. This generally puts buyers in the uncomfortable position of always hunting for something better than that cheaper unit they opted to buy because the price was just too low to reject. Online coupons are a great way to take that digital camera that's just out of your price range and bring it down enough to be attainable, but they are a double-edged sword.
If it sounds too good to be true, it probably is. While the products offered by sites like Tradus, coupons or no coupons, can be heavily discounted, it's important to make sure you know what you're shopping for when you "clip" your online coupon. If you locate a code claiming to offer 50% off a specific laptop or tablet, do some research on the unit before you buy. Figure out what the motivation is to get it off the digital shelves.
Some of the tech-based Tradus coupons in 2013 included:
10%

off

all laptops
12%

off

all digital cameras

Rs

. 100 flat off all purchases of Rs. 199 or more
10% off

smartphones

Rs

. 200 off external hard drives
While better offers can and will happen, anything out of the ordinary tends to speak of a subpar product. Taking Rs. 2500 off a Rs. 25000 seems like an excellent deal, it might be worth some digging to see why the unit is priced so low to begin with. There will almost always be a coupon out there for what you're looking for, but the trick is to get technology that will last long enough and be reliable enough that you don't constantly have to be on the search for the next best deal. Shop smarter, not harder, and you'll be the happiest buyer on the web.