Widely known that Christmas has become the largest retail selling season. During the Christmas holiday, various online stores and local malls would be launching special offers for days. But never forget that besides these special offers, you could get more cost-effective gifts at no cost. That's a Christmas giveaway gift. Especially online, you could get a lot of choices of Christmas giveaway gifts among various online shops. Today what I'm going to share is Leawo's 2013 Christmas Giveaway & Special Offers activity, during which you could get a one-year license of Blu-ray Ripper Win/Mac and Tunes Cleaner Win/Mac for totally free.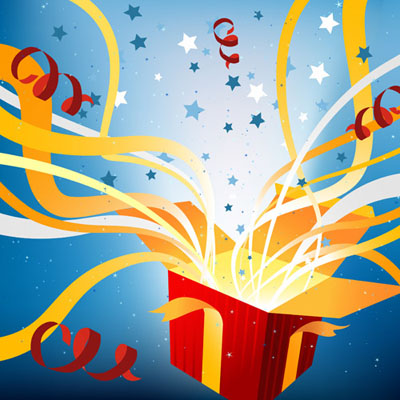 The below are the details about Leawo's 2013 Christmas Giveaway & Special Offers activity.
Giveaway duration: 10 days, from Dec. 27th, 2013 to Jan. 7th, 2014.
Giveaway items:  Leawo Blu-ray Ripper Win/Mac and Leawo Tunes Cleaner Win/Mac.
Simple introduction about Christmas giveaway items:
Leawo Blu-ray Ripper is a professional Blu-ray ripping and converting program to help you decrypt, rip, and convert Blu-ray/DVD movies to videos and audios in multiple formats for multiple uses. This Blu ray Ripper software could convert Blu-ray/DVD to video in AVI, FLV, MPEG, WMV, MOV, MKV, MP4, etc., and extract audio off Blu-ray/DVD movies to save in MP3, AAC, M4A, etc. It gets quite powerful disc decrypting ability to decrypt AACS, BD+ and MKB Blu-ray discs and CSS-DVD discs, and remove disc region codes for converting. By converting, you could use Blu-ray/DVD movies in multiple ways: playback on Apple media devices, Android Smartphones and tablets, Windows media players, various Smartphones, etc., editing in professional editors like FCP/FCE, iMovie, WMM, etc., or uploading to YouTube or blog for sharing. Other functions include: video editing features, 2D to 3D converting, parameter adjuster, batch conversion, subtitle adjusting, etc.
Leawo Tunes Cleaner helps music lovers clean up their music libraries by deleting song duplicates and adding song info. It could be used for iTunes music library and other music collections cleanup. As a professional iTunes cleanup program, it could detect and delete song duplicates in iTunes, get album artwork for iTunes music files, download and add music tags like album, song name, artist, year, etc. to complete music info, allow manual editing of music tags, save unfixed music files for future fixing, etc.
How to get these Christmas giveaway gifts
Take a visit to the Christmas Giveaway page;
Select your desired giveaway item (Blu-ray Ripper or Tunes Cleaner) and OS (Windows or Mac);
For people who need Blu-ray Ripper, click the "Get Keycode Now" button under Leawo Blu-ray Ripper section to register with email address to receive download link and license, then, check email address; for those who need Tunes Cleaner, click "Get Keycode Now" button under Leawo Tunes Cleaner section, the download link and license would be displayed directly on the giveaway page.
These giveaway items are only valid for 1 year. Leawo offers lifelong deals upon these apps during the Christmas Giveaway period: $19.95 for Blu-ray Ripper Win/Mac and $14.95 Tunes Cleaner Win/Mac.