Whether you have been in business for several days or several decades, you are more than likely already familiar with the basic fundamentals of traditional advertising and marketing. When it comes to exposing your business to a maximum number of people in a minimum period of time, there are several common elements that seem to be part of every company's strategy, including business cards and social networking. However, each of these common elements can be enhanced and improved in more ways than you might realize simply by adding quick response (QR) codes to each of them.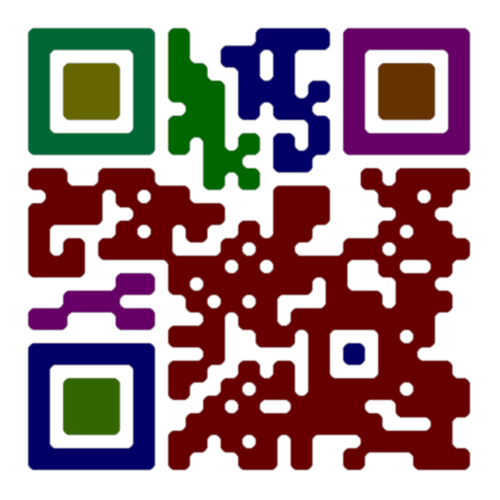 A New Design for Your Business Cards
If you have been searching for a new way to spice up your old-fashioned business cards, the best thing you can do is add a QR code to the overall design. Many business owners have invested in the double-sided format so that they can have their contact information on the front and an effective QR code on the back. Link it to your company website or even to your social media page so that prospective customers and clients will literally be just one quick scan away from exploring your company's online presence.
Enhance Your Print Advertising
Once printed advertising materials have lost their initial appeal, it is very difficult to recapture the attention of your prospective customers and clients using the same tools. Therefore, you can use cool QR codes to catch their eye again and compel them to at least scan your image to see what is new. Keep in mind that the mere sight of this odd-shaped code on your traditional flyer or brochure will cause consumers to at least be curious. That curiosity is really all you need to lure in unique visitors and turn them into paying customers.
Increase Interaction Through Social Media
You are more than likely already using social media platforms to maximize your exposure. More than 15 million brands from around the world are currently represented on a Facebook profile page, according to Socialonomics. By adding cool QR codes to your social media page, you can quickly connect your customers and clients to other aspects of your online presence, according to QR Creator. For example, you can have a QR code set up on your Facebook page that connects potential customers directly to your YouTube channel or even to your official website and online shopping cart.
Decorate Product Packaging with Codes
One of the best advertising spaces that companies seem to overlook or take for granted is the packaging of their shipped products. Regardless of how you currently ship your products, you can make improvements by turning the wrapping into an effective marketing tool. Even if you use a brown grocery bag to wrap your package, sticking a label with one of your cool QR codes on it can catch the attention of your customers and convince them that they need to scan the image. When it comes to linking those particular images, you can send your customers to just about anywhere because all roads will lead directly back to your company. A great suggestion would be to link them to a promotional code that would give consumers a discounted rate on future purchases, because that just might be the push they need to order something else from your catalog.
Creativity is a Must
As is the case with any type of effective marketing strategy, you have to be able to exercise creativity and intelligence. Find a way to appeal to your customers by capturing their attention and making them feel as if they could possibly be missing out on a big opportunity by ignoring your cool QR codes.