It always seems like we're being inundated with new tech start-ups and developments that get their fifteen-minutes of fame – only to never be heard from again. But what about the companies that have been around for awhile, are doing revolutionary work, but get no love? Butoperate more behind the scenes (sounds more 'positive').
Here is a list of 6 tech companies that you should definitely look out for, because they have a lot more to offer than meets the eye.
FullsunPhotovoltaics
Location: West Yorkshire, UK
CEO: Hugh Rudden
What they do: Fullsun's aim is to create affordable and practical solar energy modules. Through using high volume components and manufacturing techniques, Fullsun has simplified process and reduced the capital required to build these modules. They hope to become the leading provider of this clean energy component in solar energy markets.
Why you should pay attention: Fullsun was named one of the UK's most promising cleantech companies by the Technology Strategy Board in 2013. If it were up to them, all of our homes would be running on inexpensive solar power.
Plastic Logic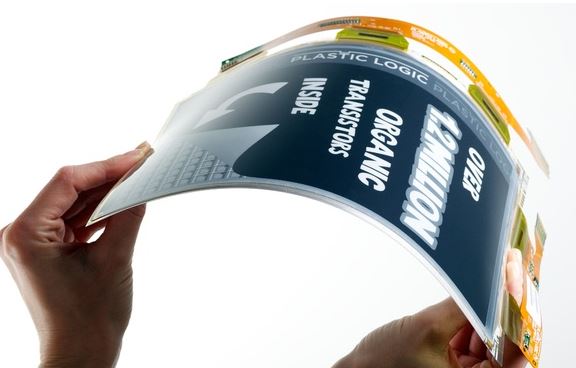 Location: Cambridge, UK
CEO: Indro Mukerjee
What they do: Plastic Logic is breaking ground in the plastic technology field – they've developed ultra-thin, flexible and durable plastic displays that are significantly more practical than the conventional screens. "Plastic Logic's flexible plastic displays allow a natural human interaction with electronic paper, being lighter, thinner and more robust than today's standard glass-based displays," explains Indro Mukerjee, CEO of Plastic Logic.
Why you should pay attention: In January 2013, Plastic Logic revealed the conceptual PaperTab at the International Consumer Electronics Show in Las Vegas – it would work like any other tablet, but is completely flexible, almost indestructible and more environmentally-friendly.
Autology
Location: Cheshire, UK
CEO: Eric Hobson
What they do: In the era of digital education, Autology provides users with a searchable database of high-quality online learning resources. Useful for parents, teachers and students, these materials are carefully curated by Autology staff and can be used on the website or through their app on tablets and smartphones.
Why you should pay attention: Autology won a three-year UK distribution deal to embed apps on the tablets destined for schools. Making learning easy and fun is definitely something society should be encouraging.
ScribbleLive
Location: Toronto, Canada
CEO: Michael De Monte
What they do: ScribbleLive has created live blogging software used my major media organisations around the world. Scribble's product allows journalists and brands to live blog events and launches, which is then syndicated and distributed in real time – driving engagement on all media platforms.
Why you should pay attention: In November 2013, ScribbleLive became a Twitter Certified Product.  The Twitter Certified Products program identifies exceptional tools and services to help businesses thrive on Twitter.
Codename One
Location: Israel
CEO: ShaiAlmog
What they do: With plenty of experience in the mobile industry, the founders of Codename One seek to revolutionise the mobile app development landscape. Codename One is the first platform where developers can create mobile applications that are compatible across all major operating systems with a single code.
Why you should pay attention: Codename One's unique selling point is an achievement in itself, but since their launch the platform has been used to create over 5,000 apps. "The level of traction we are seeing is astounding, it is amazing that in less than 2 years we have amassed so many applications," said co­founder and CEO ShaiAlmog.
nideo
Location: Berkshire, UK
CEO: Roy Kimani
What they do: nideo has created a platform businesses can use to share video content with like-minded audiences, especially businesses in the same sector and network. No clutter, no ads, just a credible and professional website, like business marketing should be.
Why you should pay attention: nideo is set to be to YouTube what LinkedIn is to Facebook. After securing investment funding, the website launched in July 2013 and expected 500+ sign ups in the first month.
————————————————————————————————————————————–
Author Bio
Alyssa James is a freelance writer with over four years of research and writing experience. Her work has appeared in the Globe and Mail, Travel + Escape, Matador Network, peer-reviewed journals and local newspapers. For more information, check out her website Alyssa Writes.