As easy as the internet has made communications, it has also created the need for experts in delivering the multitude of services associated with it.
Technology Opened Opportunity
When Gutenberg's invention of the movable printing press replaced the expert talents of scribes, training began to create experts with the knowledge and expertise to use and set up the printing press. Following the same format of that event in the 15th century, Informational Technology (IT) and Telecommunications companies are those who have the experts to set up systems your company requires for doing business in the 21st century.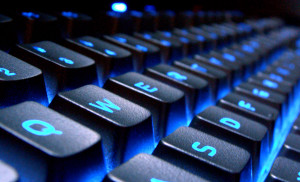 Just as the printing press made it possible for vast numbers of people to enjoy books, the internet has made it possible for a business to reach thousands more people and conduct its business with consumers around the globe.
The infrastructure for effective Information, Communication and Technology (ICT) needed is too vast for an ordinary business to handle. The start-up costs alone could zap all the resources and energy needed to maintain the core of your business. Furthermore, internet services evolve so quickly it's a full time job just to keep up with the innovations. More than ever, businesses and government agencies need an industry leader, such as Amcom to manage their ICT needs.
No Need to Compromise
Some of the products and services a company must offer for effective ICT operations of any organisation begin with an extensive fibre-optic network that provides business grade, high speed data and internet service. Other critical components include cloud solutions, unified communications and managed services. These must, of course, be supported by IT services that range from advisory to integration to security of the highest level. Customer service cannot end with installation, but must continue to support the use of products and services delivered. As upgrades are discovered, these must be offered to clients with as much dedication as the initial system connection.
Customer support that is available around the clock and backed by technicians with years of experience are invaluable assets of an ICT company. A little research on your part with find the perfect ICT solutions for your business or government organisation.