What is Oculus Rift?
The Oculus Rift is a virtual-reality headset that is mounted on the head and gives the wearer a full 360-degree view of images. To feel as though you are part of the virtual world, the Oculus Rift comes complete with a pair of headphones and goes head to head with other virtual reality gadgets.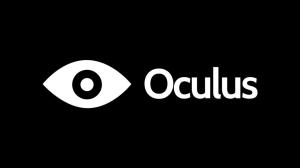 Oculus Rift's specs and features
The next version of the Oculus Rift is in development and promising to be even greater than 1080p OLED display. Currently, the Oculus Rift has a 5.7 inch display with 24-bit colour depth, but as this gadget gets further enhanced, consumers should soon see wireless connectivity with bigger power that is both wearable and affordable.
Most displays now use 3 dimensional stereoscopic which means your right eye sees more space to the right. This gives Oculus Rift a better field view than its previous virtual reality headsets.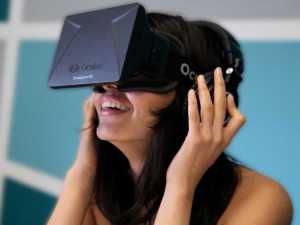 This VR headset weighs a mere 379 grams but does feel quite heavy to use, just like a pair of ski goggles. The headset comes with a motion-tracking feature that is connected to an external camera. This camera monitors infrared dots located on the device. The newer version will include a 1000 Hz ART (Adjacent Reality Tracker) which reduces the sensation of lag in tracking. To enjoy watching your favorite game or 3-D movie, you should consider fibre optic broadband in order to make the most of this VR headset. Most consumers will have noticed the difference between slower Internet connection and fibre optic and tend to prefer the latter.
What's great about this VR headset?
Oculus Rift uses a combination of magnetometers, accelerometers, and 3-axis gyros. These three features keep tabs on your head movements. You should also expect HDMI and DVI inputs with a USB interface that is used for sending data. According to CNET, the developers of Oculus are also designing motion controllers that allow you to use your body movements in order to interact with games' objects.
The developer version of this VR headset features a 16.10 7 inch screen with a resolution of 1280 by 800 pixels. This type of display screen is made of two parts; one for the left eye and the other one for the right eye. The user's left eye will see the 3-dimensional image as a separate 640 by 800 exactly the same way his right eye would.
You can use the dials on each side of the headset to adjust the display distance from your eyes. There are also lenses that make it easier for short or long-sighted people to distinguish images. The headset is connected to a separate control box via a cable so you can just plug your gadget via DVI and use USB port for data transfers.
The latest Oculus Rift version is paired with Oculus SDK and is compatible with Mac, Linux, and Windows. The SDK kit includes engine integrations which makes VR gaming much faster than ever before. If you can't wait to buy this headset from your local gadget shop, why not take the time to read more about it online first. Presently, this headset is at its development stage and not yet available to buy.