Creating a trailblazing app is a complex process — and your success often starts with being able to properly recognize a competent app developer when you find one. It's imperative that you connect with a mobile app design company that knows how to develop an app right the first time, with no miscommunication, hassles, or errors. That being said, you're also going to have to have some basic knowledge about the app you want to have made. You can't merely approach a developer and tell them, "Make me the greatest restaurant locator and nutritional info display screen of all time!" and expect them to have it done next Thursday. Let's go over some of the things you and your associates should keep in mind when looking to hire a truly skilled and innovative app development company for your next project.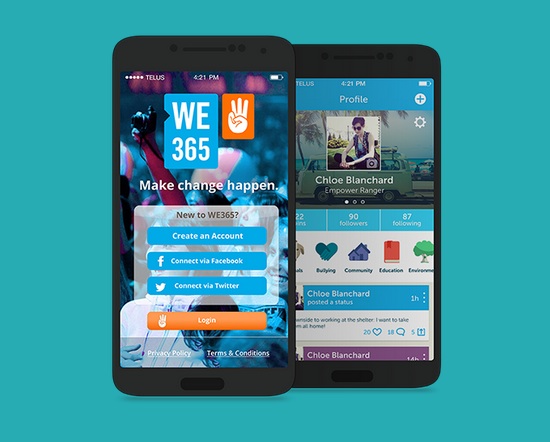 The first thing you'll want to nail down is your objectives. This will not only help your marketing department, but it will also help the developer to get a better understanding of what you need and whether or not they're a good fit. Different developers specialize in different verticals, whether they're media, retail, enterprise, quick service restaurants, or mobile payments, and it can be worth the effort to find one that has previous experience in the specific genre you're working in. In addition, look for companies with experience building apps for major brands and corporations — an impressive roster of past clients will speak volumes about that developer's reliability. Ultimately, a great company will be able to assist you in focusing and refining just what you want to accomplish with a mobile app; clarifying your intentions and goals is the first step to success.
Another thing you'll want to keep in mind is which platforms your app will be available on. Do you want to create a product for the Apple Store or Apple TV? Do you need Kindle and Nabi users to access your application? Are BlackBerry, Windows, and Chromecast users a part of your marketing plan? Are you willing to create a version for all platforms, for all users? Some app developers specialize in a single platform while others can develop for them all. Deciding what you want and need will have a lot to do with your objectives and your demographics. This sort of research should be done beforehand so that you can ensure that you're reaching the right audience, but great custom mobile application companies can also help you determine just what platforms will work best.
Consider the additional benefits ofbeing able to download and interpret analytical data with your application.This can drastically increase its value because you'll have valuable insights into how many times it's been downloaded, which features are used the most often, who uses it (and when), and more. This will provide concrete evidence of your app's performance in the event that you want to sell it, reconfigure, or follow another path entirely. In some cases, an app will need maintenance, updates, and other support post launch to ensure that it works as it should.Only the best app development companies will give you Quality Assurance and post-deployment follow-ups, and only the most comprehensive organizations can help you read marketing data built into the foundation of your app's design. For more uses of analytic data, and for some further insights into the QA process, be sure to check out the Clearbridge Mobile Blog; this award-winning, dynamic company is changing the way we produce, buy, and even think about mobile apps. Their blog will give you a far greater understanding of just how complex, yet exciting, the field of mobile applications has become — and will show you exactly why you need to find the right company for the job.
How serious about your success is your prospective app development company? Do they want to build relationships and work toward a mutual vision, or are they merely in the game for another client? Look for the kind of personal attention and communication that only comes with working with top-tier application companies, and you'll have the kind of app you've been dreaming of.