It doesn't matter whether you are a startup business or have been around for eons, if you need more customers in your store, then you need to invest in a marketing campaign.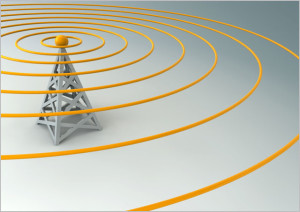 The problem is that not many small businesses have a lot of cash lying around and they usually have limited marketing budgets. However, there is a very easy solution to your marketing problems, which is not only free, but leverages the internet – which you already have hooked up to your store.
Free WIFI connections from iiNet
Wherever customers are in the world, the one thing that attracts them is free WIFI. People spend ages over a cup of coffee with friends, simply because they are all accessing the internet for free in the local café.
So, the idea of free WIFI for your customers is not new, but not many business owners go down this route. For some reason they believe that it will cost them an arm and a leg to give WIFI for free to their customers and with many internet providers, this may be true – but not with iiNet.
Did you know that if your business internet service is provided by iiNet that they will give you free WIFI access for all of your customers as well? Even better, when customers use the free WIFI in your store, it doesn't come off your internet quota.
Your customers can use up to 50MB each day and if they are an existing iiNet customer and reach their daily limit in your store, then can easily hop onto their own home quota.
So let's look at the real world advantages of using a free WIFI connection from iiNet for your customers:
You don't have to use any money from your limited marketing budget.
Customers love free WIFI and will spend more time in your store.
The longer they are in your shop, the more money they can spend.
Customers tend to frequent stores that offer free WIFI, in preference to businesses that don't offer this service.
Customers can pop in, surf the net, check on prices and chat to friends over their social networks.
Customers can even have business meetings, coffee or lunch time meetings, if your store includes an in-house café.
Without a doubt, customers expect free WIFI today and will be more inclined to frequent your business, if you offer this service and your competitors doesn't. So, it only makes sense to give your customers what they want, especially if it increases your customer base and your profit margins and it doesn't cost you any more money.
So, instead of worrying about your marketing budget, simply setup a free WIFI hotspot in your store, using a WIFI connection from iiNet and gain a much needed edge on your competition.