Your smartphone can be a double edged sword – it can be a boon to you as well as a bane. It can get you the details of your nearest Starbucks while getting you the score of your favorite baseball team. On the other hand, if it falls into the wrong hands or even if it does not at all fall into the wrong hands, it can expose your banking data, location history, contacts, and much more. Here is what you should look for in a smartphone privacy guard app to protect your precious data.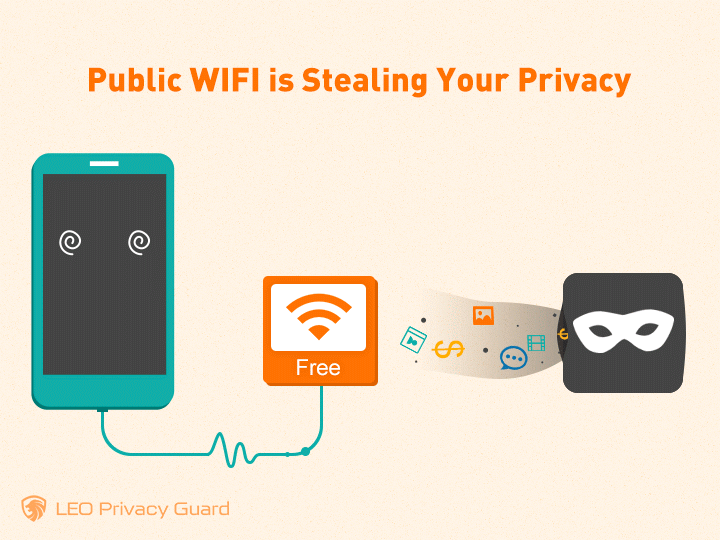 An app that is a one-stop solution
A privacy guard should be a one-stop solution to all your phone privacy needs. It should not only protect your privacy but allow you to select different levels of privacy. It should also allow you to switch privacy modes from "office mode" to "home mode", for example. This will enable you to safeguard your official information from nosy parkers and also help you keep your work life separate from your domestic life. Where else could you find such an app, except in your dreams, right? No. You can find a one-stop solution to all your privacy needs in an app such as the Leo privacy guard.
Password protection
Not only does your phone need to be protected by some gorgeous looking privacy screen but it also needs to be protected by a password since any smartphone can attract the attention of others. You should either be able to set a touch ID, a dot lock or a PIN number as your password. The phone privacy protector should allow you to safely store information without letting you lose your confidentiality or your confidence. The app that you are looking at buying should give you all the privacy you need without compromising on quality.
Special privacy options
The application that guards your privacy should have special privacy options such as letting you transfer your photographs to a private folder so that no one else can access them. You should even be able to take photographs of fleeting moments and save them under the same private folder. In fact, you should be able to access the folder whenever you want without letting the others get access to it unless you allow them to. It should also allow you to save your banking and credit card information under a separate private folder. The app should have special privacy options such as these to let you enjoy complete privacy – as and when you want it.
Unlike any other app
If you want an app that can protect your privacy without compromising on it, you should go for an app that is unlike any other. It should give you unique privacy options such as being able to scan QR codes and barcodes without the others being able to access them. You should also be able to monitor your data usage without letting others in on it. If you would like to find a good smartphone privacy guard, try using an app such as the Leo privacy guard.