Since the web is a powerful means to ensure revenue increase and business expansion, millions of entities have online presence and operations nowadays. A lot of IT professionals seek training in SEO to boost their career prospects further. However, choosing the right source for SEO training is not easy. Plenty of such institutes have sprung up and they promise to offer the best SEO lessons.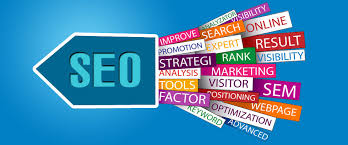 Choosing a SEO training entity
It is necessary to analyze some key aspects when you want to get the Best SEO training.
Customization- A top notch SEO training institute should have customized courses to cater to the needs of various types of students. Not everyone wants to develop skills in SEO with same needs and they may have varying background. So, it makes sense to choose an institute that has tailor made courses for candidates like students, working professionals and web developers etc.
Trainers- It is also important that you learn about capability of trainers in a SEO institute. It makes sense to opt for a course taught by the veterans in the industry. Course fee is not the driving parameter in this regard. Generally, SEO trainers are well versed in related and relevant niches like SMO, site design etc. It is also important to learn about trainer and student ratio in the class before you enroll in such a course.
Resources- Based on your knowledge level about internet related topics, you will require various types of training materials while learning nuances of SEO. The top SEO training centers offer printed materials, along with CD, DVD and web based resources for their students. Apart from that you can expect to get hands on training from the trainers at the centers.
Application- The process of application and registration for a SEO course can vary from one center to another. However, you may be able to find centers that offer online registration for their SEO courses. Before registering, you should always enquire about the details like course fee, pay structure and means of payment. Some centers also offer discount for groups.
Course details- The SEO courses are likely to contain a few steps. The students are generally asked to complete a project and after completion of that they are given a certificate from the institute. They are guided by the trainers during the process.
Assessing the SEO training institute
After you compare available institutes offering SEO courses, it is necessary to zero in on the most apt one. You can resort to multiple ways to assess credibility of the Best SEO training entity. You can get an idea by checking out its website, to begin with. You will get some details on its course and other facts. If that does not satisfy you, feel free to contact them. Check how professional the entity is in resolving your queries on course and related aspects. You may even utilize a few social media platforms to gather knowledge and feedback on the SEO institute.