The increasing number of eCommerce websites is a clear indication of the ever rising popularity of online shopping. Besides offering customers an easy way of buying desired goods, eCommerce development provides business owners a convenient means to start a business without making huge investments. One can start selling the goods and making profit as soon as the eCommerce website is launched. However, just like real stores, online shopping websites have to face challenges of their own while trying to succeed. Thus it is crucial to pay attention to a few crucial aspects, like the ones listed below.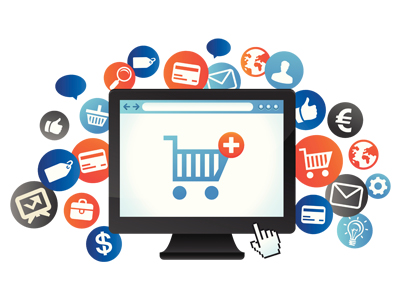 The importance of content cannot be overlooked if you want to make your online business successful. Thus, all the product descriptions should be written strategically, with the purpose of providing knowledge to your customers. Also, the descriptions should be of adequate length, without using too many or too less words.
Along with descriptions, pictures of the product play an equally important role in affecting the buying decision of your customers. As they are not able to touch the product, they would want to get as much information about the product as possible. Pictures in different sizes, shot from different angles, are ideal to give a better view to customers.
Categorising products and providing descriptions about each category on your eCommerce website is essential to make user shopping experience simple and easy. One thing worth remembering here is to include a specific number of products in each category, thus avoiding making categories which are too big to too small.
To make it further convenient for customers to find a product they are looking for, it is suggested to add the search feature as well. Along with browsing through properly organised categories of products, the customers should be able to search for a particular product. Further you can add the keywords, or search terms, people are more likely to use, in the description.
Some customers depend a lot on product reviews and customer feedback before buying goods. Thus adding the same to your website can give customers an idea about the performance of a product and whether it will be suitable to serve their needs or not. Doing this is not difficult, as you can encourage customers to write reviews by offering special discounts or offers.
Comparing different products is also essential for customers, in order to be sure that the product they are buying is actually the best. By adding a comparison feature, where they can compare the features, colours and sizes of different products, you can make this task easier for the users.
Nothing disappoints the customers more than hidden costs; thus this mistake should be avoided at all costs. All the information, regarding products, cost and shipping, should be clearly mentioned where the customers can access it easily. Along with assuring convenience of the customers, it will also present your business as credible and dependable.
It is concluded that Ecommerce development involves a variety of different features to make it successful and thus having complete knowledge about the same is crucial to make the most of this profitable and convenient platform for establishing a successful business.