As a basic reference, a virtual dedicated hosting or virtual private servers (VPS) hosting is a type of web hosting service that hosts websites with only one centralized server. This is similar to a shared server hosting because there is only one server that hosts or manages the websites. The major difference of the two, aside from the cost, is the allocation of resources that keep the site and its web pages loading and running.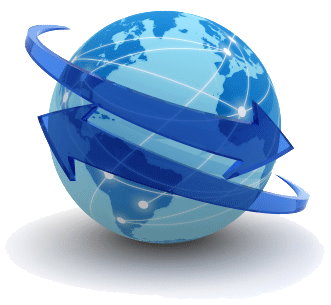 The Basics On Virtual Dedicated Hosting
In a virtual dedicated hosting setup at companies like Servers.com, the clients or websites have their own set of resources, which are not shared with other websites. Whereas in a shared hosting, everything is shared with the other websites hosted on the main server. And when we speak of the website performance, the former provides better operations than the latter because the users do not compete with other users for the resources. The major drawback of a shared hosting is the sharing of resources, causing the websites to perform at low standards.
Apparently, there are a lot of customers who have chosen to spend on a virtual dedicated hosting due to the fact that it gives all users the freedom to run and manage their own websites. And in cases when something goes wrong, the service provider will be able to assist them in addressing the issues. But besides the management of resources, there are other benefits of virtual private servers.
Major Benefits and Drawbacks of Virtual Private Servers
Generally speaking, everything has its own set of advantages and disadvantages, clearly setting each entity from one after the other. This also includes a virtual dedicated hosting, which does have benefits and drawbacks. If you plan on getting this type of web hosting service, then you need to know these factors.
Benefits
– Apparently, getting an account for virtual private servers has a lesser cost than spending on a dedicated server, which employs a physical and tangible server.
– You have the liberty to customize your VPS hosting plans according to your website's needs. You can choose not to pay for a specific resource if you do not need to use it.
– The concept of scalability is applied. This in connection to the second benefit. Since you can customize your account, it means that you have the choice to start with the minimum amount, then gradually increase the size or number of your resources if the need arises. This prevents you from spending so much of your money on unnecessary resources.
– You have the full control of your resources. Despite being powered or supported by one server, you are still able to manage your website independently with the type of web hosting service.
Drawbacks
There are two major drawbacks of a virtual dedicated or VPS hosting. These issues occur when money and business are involved. But when it comes to its performance, you are assured that this type of web hosting service provides more than what you have paid for.
– It is without a doubt that virtual private servers are more expensive than shared hosting.
– There times when VPS providers do not give the exact allocation of the resources.