We all want to cut down on our expenses and bills and are frantically looking out for ways to reduce our phone and broadband bills too. Even though we want out expenses to be reduced, we all want better services and higher speed!
Is it possible to get the right combination of service, speed, and rates for a broadband connection? At many parts of the world, it is still impossible. But with fiber optics technology this seems to be all the more possible these days.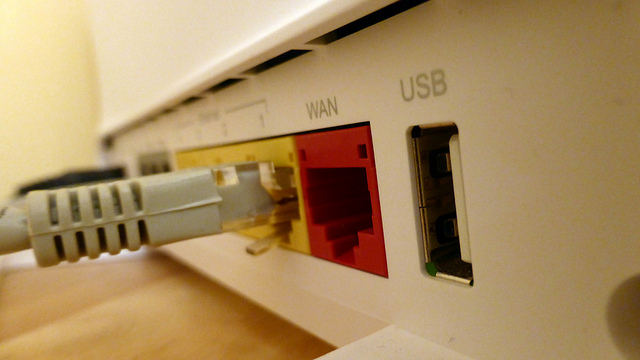 What Do You Get Now?
Broadband internet connection that is connected either to your landline cable or television cable is what most of us depend on, for an internet connection. If you are using a telephone cable for broadband, you are forced to keep a landline whether or not you need it. If you are using a television cable based internet connection, you have to subscribe to the basic cable connection even if you have no time to watch television. But the fact is that you cannot do without a fast internet connection at home for your basic requirements that includes entertainment, gaming, learning, online banking, shopping, seeking information, and even for work.
Life, these days, depend a lot on a super fast internet broadband connection and the last things you want to compromise on are the speed and a reliable connectivity. Even though you do not want a landline and a television cable subscription, you are forced upon the same in a conventional broadband subscription. And ultimately what you get for a broadband is a slow and unreliable network which makes life impossible online.
What Do You Need?
Everyone needs a super fast internet broadband that is quite reliable and does not come with a forced telephone or television cable connection. With fiber optics connections, all your problems are solved at one go. Fiber optics do not force you onto a landline or cable TV connection while it provides you a lot of high-speed and reliable connectivity options which are a boon to your online life.
The speed is increased by 10 to 100 times at least using the fiber optic cables. There's no disturbance or interventions in the connection, which makes your broadband steady and reliable. The lower costs of the fiber optics cables recently developed make them as affordable as your conventional broadband connection while providing a far superior connectivity and speed.
What Are the Options Available?
You can choose to go naked, wired or even wireless. Broadband these days offer a wide range of options for the users just as they need them. The concept of naked broadband has caught up among the youngsters, particularly because it does not force them to subscribe to a landline which they seldom use.
Instead, they can still enjoy the high-speed internet broadband and make phone calls using the internet data instead where they will be paying extra only for the voice band used. Wired broadband remains the most used ones even though many users are also opting for the optional wireless routers that they attach to their basic internet. Where they can afford it and it is absolutely necessary, the wireless broadband is also in use.
Most of the residential users make use of the wireless internet to connect their smart devices to keep them up to date and also to save on mobile internet which is more expensive than the shared wireless broadband.
Thanks to high competition, many ISPs are providing cheaper broadband subscriptions to the home users as they form the majority of internet users these days. Home users were, till recently, being neglected because their spending pattern on the internet broadband was not as significant.
In the last few years, the home internet users form more than 80% of the internet users and hence, many ISPs are trying to concentrate on this much demanding and lucrative market these days. Fiber optics internet has become an instant hit among the home users who find it particularly useful for playing online games, watching movies online or for downloading them, watching e-learning tutorials for educational purposes and also for shopping which saves them a lot of money and time.
Communication, which used to be the most important use of the internet, has taken a backseat now. Information seeking is the first and foremost usage of the internet and then comes entertainment. Many people are depending on the internet to make a living through online tuitions and internet stores. Since many companies are willing to outsource smaller work, freelancing from home has become the way of life for many people who put the faster fiber optics internet to good use.
What You Get Now and What You Don't?
➢ You get faster and more reliable internet but you don't require a landline or cable television subscription.
➢ Flexible subscription options with varying requirements are also available because of high – competition.
➢ Naked, wired and wireless broadband connections to choose from.
➢ Quite a lot of ISPs to choose from, with competitive subscription plans and free packages
Image Credit : Flickr