The Internet has become an indispensable part of our lives. Some people access it at home, but so many of us cannot spend even few hours without surfing the Internet. People visit their favorite haunt using different gadgets, such as smartphones. In the USA alone, people check their smartphones up to 46 times per day, and other nations are hardly lagging behind. We use the Internet not only to communicate with each other, but also to watch videos online, make purchases, study at online universities, and more. The Internet also permits people to make use of money transfer services. Businesses extensively use such services, and they are also very popular among individuals since online money transfers are a fast and easy way to send money to members of the family or friends.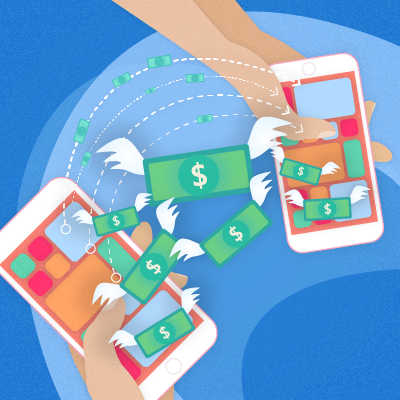 Let's have a look at some awesome money sharing solutions that you may (or not) know:
Messenger by Facebook.This app allows its users to send and receive money from their relatives and friends. This feature can be used by people aged 18 or above who have a Visa or MasterCard debit card issued by a US bank and live in the U.S. US dollars are the only currency that can be transferred. Users of Messenger can also request money from others. No extra charges are involved: Facebook does not charge individuals sending or receiving money over its Messenger. This feature is also available in Messenger group conversations: you can send money to a single friend or receive money from him/her while you are in a group conversation. But users must understand that this feature cannot be used to receive or send money for a personal business – or Facebook may switch off payment features for them.
Venmo A service of PayPal, it enables people living in the U.S. to sign up using their Facebook account or email address. Payments can be made using a Venmo balance, bank account, debit card, prepaid card or credit card. It is free with many payment methods, but there is a standard 3% fee that applies to credit cards. Please note that debit cards or credit cards can be used to send money to friends, but it cannot be received from them. There is an app that is available for both iOS and Android. Its users can send money to their family members and friends with an email or phone number. Here is one great feature that this app offers: "Buy now, split later". It means that you can make a payment and then select people who were involved and send them charge requests to split the purchase.
This service can be used in more than 100 countries across the globe and there are more that 180 million active accounts. 72% of US online shoppers are owners of a PayPal account. The absence of hidden costs and processing fees are main advantages of this service. PayPal can be accessed from a browser or a mobile app. It can be used to send money to anyone with an email address. The fee is charged if a user receives money for goods/services. When it comes to international payments, there is a fee when a user sends money to a person in another country. Besides, exchange rate fees also apply if a currency conversion takes place.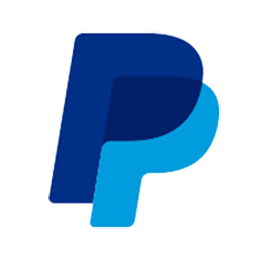 This app can be installed on an Android or iOS device. Its users can send money to other individuals (in the U.S. only). A smartphone, an email address, and a debit card are the only things you need to start using this app. People can create their own "$cashtag" or a custom name to identify themselves. Money can be also sent with the help of an email: you need to send an email and cc cash@square.com to make a payment or request@square.com for a request. Money transfers are free for individuals. The app can boast a useful feature making it distinct from some other apps: it can maintain a cash balance.
Developed by the search giant Google, this solution permits its users to send money to other people in the U.S. using a phone number or an email address. Money can be sent directly from a debit card, bank account, or Wallet Balance. Users can access the Wallet from a browser or a mobile app (iOS or Android). The app sends notifications on a user's phone every time he/she receives money. Money can be also sent or requested in Gmail.
This micropayment platform was created to enable owners of bitcoin to send payments across different social media websites (e.g. Facebook and Twitter). This solution also permits its users to buy this digital currency and supports Visa and MasterCard credit and debit cards. Money can be sent in USD and BTC.
This app is available for people living in France and having a French bank account and a French mobile number to "tweet" money to other individuals or organizations. Users of this service must first link their Twitter usernames to their accounts at S-money, the French mobile payment company which owns this app. However, not all users of this service are satisfied with the fact that payment orders they send by Twitter are seen by other users of this social network.
This money transfer service makes it possible for its users to send money anytime to the family and friends abroad using the Internet/a smartphone. First-time users have to share some basic information about them to start using the service. There are no transaction fees, even if a user sends a foreign currency. However, some fees are applied: e.g. a flat USD 3 fee applies if a user sends a recipient US dollars. The amount that can be sent per transactions ranges between USD 100 and USD 750, up to USD 750 per day in total. The maximum amount is USD 5,000 in total within a calendar month.
i-Message-based payments from Yandex. Yandex, the Russian payments company, has recently enabled users of its wallet to send money to each other through iMessage installed on their iPhones. People who would like to make use of this feature must install the Yandex app on their mobile phones. There are some simple steps that iPhone owners must follow to send money: they must open iMessage, choose a contact, open the Yandex app directly in the iMessage, specify the amount of money he/she would like to send, enter the password and send the money.
We listed above only some of money sharing solutions that are currently available. Feel free to choose any of them that you believe in answering all your needs and having a sufficient level of security.  If you have some concerns, you can think of using custom business software for money sharing and management. Nowadays people share with each other not only money but services, houses, cars, and more. The concept of sharing continues to gain momentum offering attractive opportunities for those who wants to enter this marketplace.
About the Author
Tatsiana Levdikova is Tech/IT Journalist at EffectiveSoft, a custom software development company with 250+ specialists who boast expertise in different business domains.