Mobile apps have become a staple in our everyday lives. Just think of it. What are the first things that you do in the morning? Checking your email inbox via your smartphone is probably one.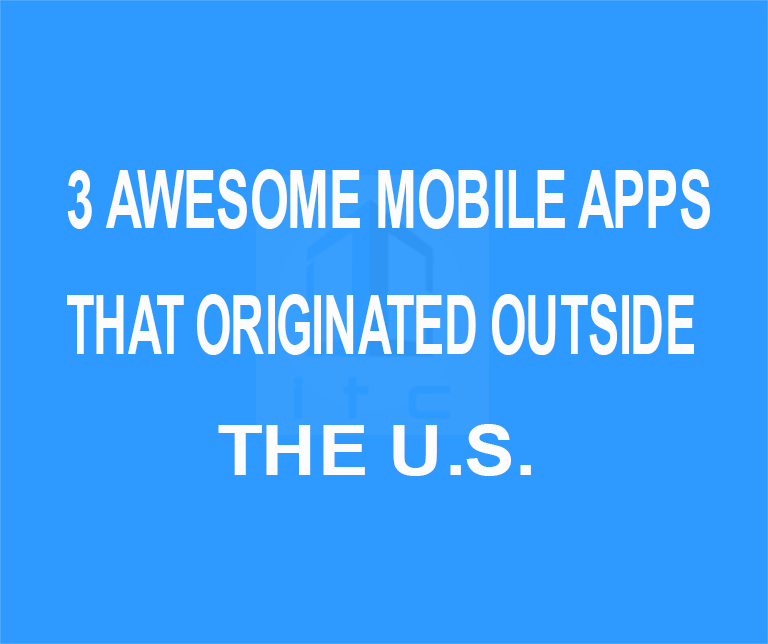 Experts believe that we are now past the mobile apps tipping point. According to a report by Smart Insights, 80% of internet users in the U.S. own a smartphone, and app usage dominates browsers in mobile site usage. In fact, 89% of users' mobile media time is spent in apps. The main culprits are email, social networking sites, and messaging apps.
According to business intelligence firm App Annie, the app economy is forecasted to become a 101 billion dollar market by 2020. This tells us that the app market remains a lucrative business opportunity, and not only in the United States, but for people outside the American borders as well.
To show you the possibilities, here are three popular mobile apps that you probably didn't know originated abroad.
Skype (Denmark)
Before its $ 8.5 billion Microsoft acquisition in May 2011, Skype was founded in 2003 by Niklas Zennstrom (Sweden) and Janus Friis (Denmark). Its division headquarters are located in Luxembourg, but most of the Skype development team are scattered around Europe, including Talin and Tartu, and Estonia. The instant messaging, video, and voice calling platform allows users to communicate over the internet free of charge. As of February 2012, there were over thirty-four million Skype users around the world.
BAND (South Korea)
The wildly popular mobile community application in Korea has surpassed the number of Facebook monthly users in June 2014 according to a report. The messaging app does more than instant messaging. Its key features include a chatroom, a community board, and the ability to create multiple aliases, which make it a very popular app among gaming guilds. Any user can create a space and invite friends to join conversations. Members of a group can instantly message each other, create polls, and share files like videos and images. Band recently debuted its group call feature at TwitchCon 2016. The Seoul-based app serves over 50 million users with a daily growth rate of 20K.
Canva (Australia)
Although it was specifically designed for web browsers, Canva recently launched its graphic design mobile app to widen its reach. Canva allows you to create professional-looking designs with a drag-and-drop interface. It was founded in 2012 in Australia by Melanie Perkins and Cliff Obrecht. The web-based application quickly grew into 750,000 users in its first year, and the Canva team successfully raised $3.6 million from US and Australian investors in March of 2013. The iPhone app was released on July 2016.
With the rise of mobile computing comes the age of smartphone applications that make our daily lives better. Whether they are for communicating with our peers, augmenting our creative process, or collaborating for business purposes, these apps are paving the way for a more connected, more mobile future.