We are in a digital era, and everything is available online! Be it buying the daily essentials or splurging on an expensive article, online stores have revolutionized the way we shop! There are an array of people, the budding entrepreneurs, and the seasoned businessmen who would love to start an online business. Setting up an online business is easier than setting up a retail store, plus you do not have to pay for the retail space! However, just like any other business, you need an excellent marketing plan and a promising product.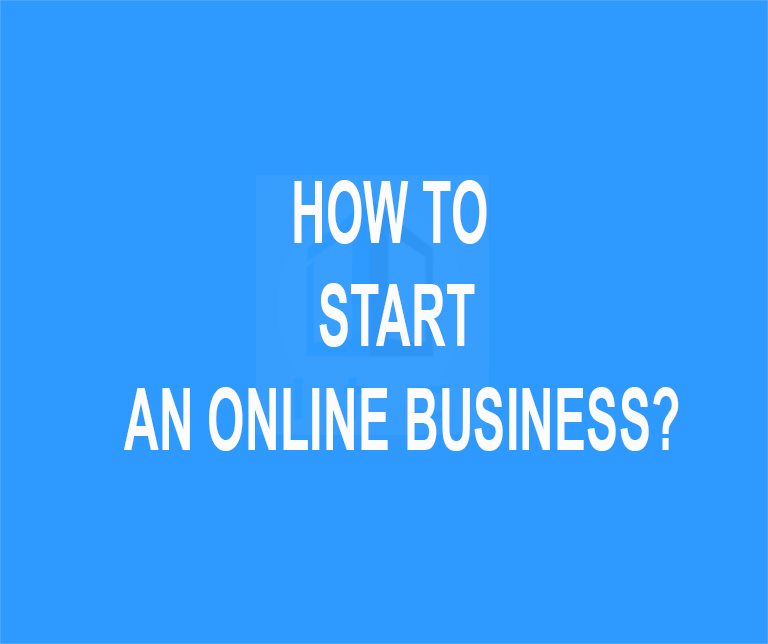 You are just ten steps away from starting an online business.
Step 1 – You can sell your products like hot cakes, but what is that product?
An online business gives you an opportunity to connect to millions of people across the globe, but you also have a tough competition! No matter whatever your product or service might be, other online entrepreneurs have a similar idea. How do you differentiate your product or service from others? There is a way to carve a niche for yourself.
For example, let's say, you are into selling skin care products, what makes your product different? Is it unique? Is it chemical-free? Is it organic?
If your product isn't one-of-a-kind, offer expertise! Your expertise might be the high selling point.
Analyze your competitors and find out what you can offer, which isn't already being offered!
Step 2 – Business Registration
Register your business. Every country/state have different laws. The regulations for online business varies from state to state and complying with it, keeps your online business running!
Before registering your business, consider the important things like the production and shipping costs, taxes, etc.
Fill out appropriate paperwork by choosing an official company/business name.
Step 3 – Domain name Registration
Find a domain name that is quirky and catchy! You can also try different names and check if they are available on domain registration websites. As soon as you catch that big fish, register it.
Step 4 – A web hosting service
You can find multiple hosting services available for free, as well as paid services. If you want to run your online business for a long term, it is advised to go for a paid web hosting service.
Few web hosting services offer you great flexibility by allowing you to program your templates and create a website according to your visualization.
Whereas a few web hosting services are structured and let you choose from various existing models.
Step 5 – Functional & Easy to navigate website
In an online business, the only way to earn people's trust is by making your website professional looking, and the website should be engaging, and primarily it must be easy for customers to use when they buy.
Your site must be easy and straightforward to the users.
If it is e-commerce website, every page should have a link to the shopping cart.
Make sure; there are not too many clicks to land on the purchase page.
Step 6 – Choosing the right e-commerce software
An e-commerce website primarily contains a list of products, visibility of these commodities to the user, hassle free way of entering their information and secure payment gateway. Choosing the right e-commerce software helps to provide the ideal interface to the customers.
Step 7 – Merchant Account
Setting up a merchant account is essential for smooth cashless transactions. Cheques and cash have become redundant in the digital era. Virtual cash flow is the trend, and it will stay for long. There are many services which also helps in dispute resolution.
Step 8 – Product Description
Including the appropriate product description is necessary. Adding engaging and precise content on the website helps to garner potential customers and business partners and even affiliation. Appropriate description and content will appeal to your clients, which will assist you in a longer run.
 Step 9 – Tell the world about you!
Have an account on social media websites; this helps in expanding your business by letting people know about your products and services. Whenever you have a news – a new product, a new contract, a new venture or a famous person on board, let everyone know as this is the key to being successful on the internet!
Step 10 – Be a marketer, not just a businessman
Does it sound a little cliché? A successful businessman is the one who can market his business. There are various ways to advertise your products to the customers. You may promise to deliver the best, but making sure that your client knows about your ability and commitment is to let them know! There are various ways of marketing the products/services of your online business like,
If you are a budding entrepreneur, always rely on a business system that has been proven successful. Do the groundwork before you set up an online business. Be interactive with the customers and your peers, it will help you understand the need for products and services that are in demand.