Domain hosting and web hosting can cause confusion when you are launching a website. What is the difference between them, and what do you have to know to make your website launch a success? Here's a guide to clear things up.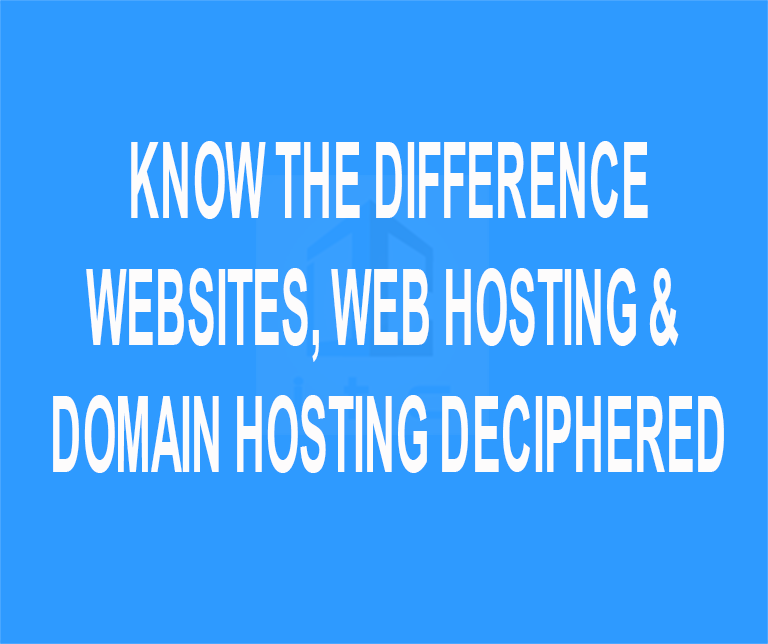 Overview of Domain Hosting
Your website's domain is the name that you type into the search bar in your browser (e.g. www.yourcompanyname.com).
Rather than buying your domain name outright, you instead have to rent it. You normally pay for a minimum of one year, but you can also pay to use it for much longer.
You can also choose from a range of options for your domain name, such as .com, .net, .org, etc.
Overview of Web Hosting
Web hosting is different from your domain. Hosting is provided by a company, a 'web host,' and it provides you with the web space that you need to publish your website.
Think of it as the place where your website is stored, including all the things that make up your website including the images, HTML, documents, etc.
If you have a domain name but no web hosting, nothing will show up when someone types your domain name into their browser.
Various Types of Web Hosting
You can often buy your domain name and your web hosting from the same provider, or you may buy them separately. Choosing a host is the most important considerations of the two, and there are different types of hosting options you may want to choose.
Shared hosting is the most common, and here your website is on the same server as other sites. This is the cheapest option, and if you don't receive a lot of traffic, you may want to use this.
Alternatively, you may want to use a dedicated server to host your website. This is more expensive, but it provides you with more control over your server. Because you rent the whole server, it is often faster too.
Cloud hosting is another potential option. This is where a network of servers all work together to host websites, and it is often able to handle large amounts of traffic.
Backup and Recovery Considerations
Which type of hosting is right for you? That depends on factors such as the size of your business, the amount of traffic your website will receive, and more, so speak to an IT specialist to decide what is right for you.
One thing you will want to consider is the backup and recovery options for your hosting. If you are launching a business website, you will need to take precautions against things going wrong.
If you use cloud hosting, you may get access to very robust backup and disaster recovery options that allow you to recover all of your data in minutes. This can save a lot of hassle and expense, so always find out about this when deciding on your hosting solution.
Avoid Confusion when Setting Up Your Website
These are some of the main considerations when it comes to domains and web hosting. Make sure you know the difference between hosting and domain names, and start setting up your website today.
The type of hosting you choose will depend on a range of factors, so consider these carefully, including the backup and disaster recovery options.