Millions of people view videos on YouTube every day. YouTube is the largest platform for video sharing on the internet. For a brand, sharing videos complements the articles, press releases and social media posts you have already. In addition, this platform can boost your ranking on the search engine results page (SERP), when a search engine like Google shows a thumbnail of your video for a related query.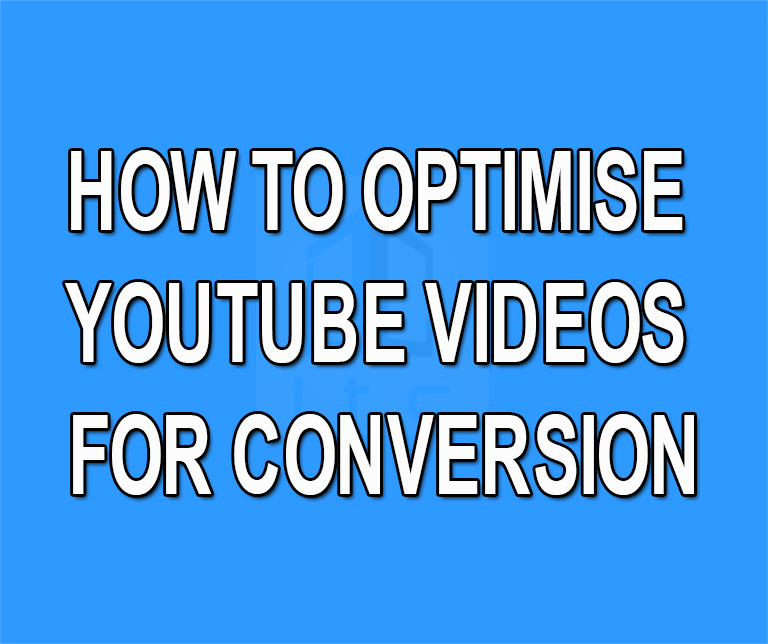 There is a need for you to take advantage of this platform and increase your traffic by creating and sharing more videos online. The first step is creating a YouTube channel for your company.  If you already have a number of videos online, but the impact is not noteworthy, all you need is skills in video optimization.
Video Optimisation Factors
Is your content worth spending a few minutes watching? Remember, the ranking factors for videos include the duration spent watching a video and reactions such as comments, likes, and dislikes. When the search engine serves your video as one of the best results for a viewer's query, the viewer expects to find relevant content. Overly long promotional videos about your brand, your mission and vision will not interest a viewer whose query has nothing to do with your vision and mission. To create videos that convert, focus on content that appeals to a viewer's emotions or provides information about a topic on which your viewers need assistance.
For informative videos, you can create tutorials.  Serve the information in manageable doses and in a creative way that does not leave the viewer more confused. You might even go for information in graphics form with a voiceover and some background music.
For content that appeals to a viewer's emotions, you can visual testimonials from clients or even create videos that show how life changed for a client.  Such videos can be inspiring or even funny.
Overall, whether you produce emotional or informative videos, you should capture and satisfy your viewer's curiosity in about three minutes.
Search engines decode your video to see whether it is relevant to the search query. Therefore, optimize your videos for search engines in the title, the tags as well as in the description of your video. Even in videos, keyword research is important. Use online tools like the Google Adwords Keyword Planner to find the most popular keywords for your topic. Compile a list of keywords you would like to target using your content. However, remember you might attract a penalty for overstuffing your content with keywords so keep it minimal.
Add keywords naturally to the title and description of your video. These keywords should be related to the content in the video. You increase your chances of views when the title is a summary of the content in the video. You can add a few keywords that recognize your brand to help in optimization of your channel. For example, if you are uploading an internet marketing tutorial for a brand like Orb Online. You can include internet marketing keywords as well as this company's name.
State clearly what you want viewers to do
What is your goal? What is your call to action? It can be an invite to check out other YouTube videos you have created about the topic or to subscribe to your channel. Use annotations to add a call to action on your videos.  Your annotation can be a speech bubble in the start or at the end of the video, with text and a link sending viewers to related videos you have made or to subscribe to your channel. You can also use an annotation to draw attention to your social media pages or to the website.
Connect your YouTube channel to the website and to all your social media accounts. The most popular social media networks are Facebook and Twitter, and they can help your videos go viral. Enable the social share buttons, and possibly even make the videos shareable on email.
Essentially, if you have a variety of how-to videos, make them available to users on the website especially if your products or services need some know-how. You can have a snippet of the video playing on your landing page, with a link to your YouTube channel for more videos about different products and services. In addition, share links to your new videos when sending out press releases and other content marketing pieces.
Interact with your YouTube audience
Millions of YouTube channel owners upload videos but they never reply to comments from viewers. Make your channel come alive with replies to comments, likes or dislikes. Therein, you can tell viewers about your next video projects.
Videos can add the spark you have been looking for in your marketing strategies. Videos complement static images and articles, and they have more room for creativity.