Marketing is the backbone of any business, regardless of its size. Communicating all relevant details about your product to your potential and existing customers is as important as designing the product.
In this 'digital' era where online marketing is all the rage, marketing automation is considered as an important component of CRM (Customer Relationship Management).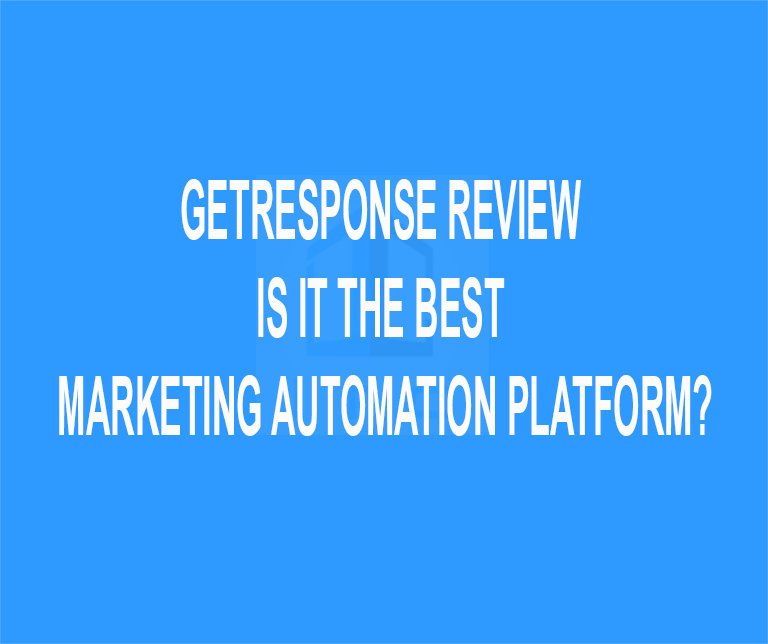 Understanding Marketing Automation
Marketing automation is all about utilizing software to automate marketing processes such as market segmentation, Customer data integration, and campaign management.
Automation of these processes makes their execution much more effective and efficient.
Why is it useful?
Market automation for every business is the need of time. It enables entrepreneurs to avoid a lot of hassle while saving substantial costs.
Moreover, marketing automation also encourages a pleasant and professional experience for your customers.
Overviewing GetResponse

GetResponse Marketing Automation is a comprehensive yet convenient tool that offers a complete suite of simple-yet-powerful solutions, suitable for businesses operating on all scales. Considering the fact that email marketing is an integral element of modern online marketing strategies, GetResponse's Email management and online campaign platform could be extremely handy too.
Pricing and Affordability
GetResponse stands out due to its affordable pricing and somewhat generous trials.
GetResponse offers a variety of plans to suit everyone's requirements. You can acquire their services for as low as $15 per month with their Email Plan. It is ideal for email marketing beginners. This plan provides Email Marketing features such as Autoresponders and Landing Pages (Basic), along with Marketing automation features including Workflows and Tags.
This plan enables clients to contact up to 1000 subscribers.
Their Pro Plan, which is also the most popular out of their offered plans, is ideal for growth-focused marketers. In addition to all those features provided in 'Email' plan, this plan offers features including Webinars 100 attendees, Scoring, Abandoned Cart, Web event tracking and automation segmentation. It also extends the subscribers' limit to 5000.
Enterprise is GetResponse's most advanced and functional plan. It is designed for businesses seeking scalable and high-performance solutions. This plan enables you to send emails to 100,000+ subscribers.
Being the most expensive out of all plans, 'Enterprise' offers all Pro features and additional features including an account manager, dedicated infrastructure, dedicated IP address, Max mailout performance and deliverability consulting.
It costs $799 per month to utilize this plan.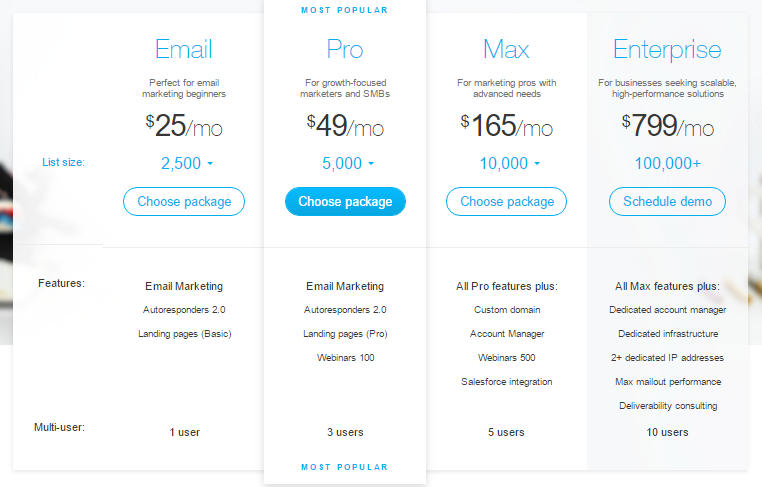 GetResponse also offers a full-featured 30-day trial for their potential customers.
Email Marketing
GetResponse offers a suite of marketing tools designed to deliver custom-made offers to your active subscribers.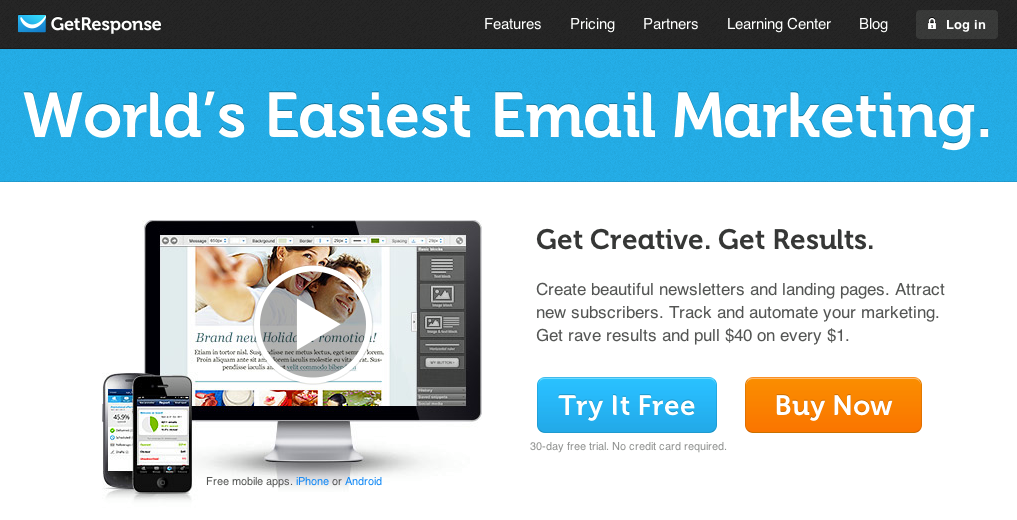 This tool will enable you to design tailor-made content for your subscribers. There are more than 500 exciting pre-designed templates, to begin with. And you can customize them according to your preferences, using a simple drag-and-drop interface or the HTML code editor.
Also, in order to ensure that your designed email is mobile-friendly, you can utilize the mobile-ready templates and review them using mobile preview from the editor.
GetResponse's email marketing tools will let you address your subscribers personally. You can approach specific subscribers with highly-customized content, to make them feel distinctive.
Subscribers' Lists
Advanced Segmentation is another critical component of Email Marketing. It lets you divide your subscribers into segments/subscribers' lists with common characteristic preferences and behavior. Using this, you'll be able to send relevant, engaging and targeted messages to your customers' lists.
Optimization of message delivery
GetResponse's email marketing tools also stimulate optimization of message delivery. Once activated, it will deliver messages to your subscribers at 'Perfect times', when they're most likely to open them.
GetResponse's email optimization will also ensure that subscribers in every region get messages at the same local time, regardless of diverging time-zones.
A/B Testing
A/B testing tool can be used to test various strategies to maximize results. This process is integrated into the email creation process. It lets you test the subject line, content, form, and optimal time/day. Using the results, you can analyze and tweak your emails for better engagement rate.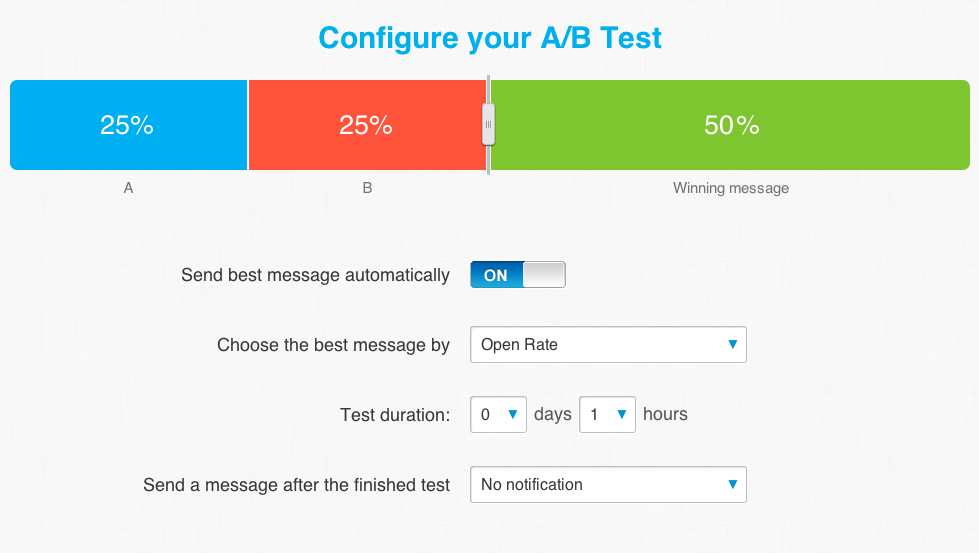 While you're making efforts to maximize engagement, you can review the results and activity of your email marketing campaigns via analytics dashboard.
Real-time activity tracking will let you watch as subscribers from all over the globe receive and access your messages.
AutoResponders in GetResponse
These simple yet powerful automated email cycles enable you to increase engagement and encourage convenience.
For example, an online coaching business can use AutoResponders to help their subscribers reach their targets with dedicated and relevant offers. You can use AutoResponders to schedule time-based messages that will automatically generate custom programs, to match your subscribers' requirements and interests.
AutoResponders will enable you to jump-start relevant and meaningful conversations with your subscribers as soon as they sign-up, encouraging engagement and promoting brand loyalty.
Marketing Automation
Marketing Automation is GetResponse's latest addition. It is dynamic and scalable as it grows with your business.
It is based on communication workflows as it records, analyzes and reacts to subscribers' behaviors.
You can set-up complex campaigns using a simple drag-and-drop workflow builder. The entire user experience can be designed using advanced workflows with user-friendly interfaces.
GetResponse has simplified the process of creating a workflow. The main building blocks of workflows are Conditions, Actions, and Filters.
You can create automation events based on 'conditions' or user behaviors. Certain elements can be used to define the range of your search. For example, you can narrow down your search to only those who clicked on a specific link or to those who subscribed to a specific campaign using Message Link Clicked or Subscribe conditions. You can choose from an array of 11 conditions.
You may also use 'scoring' to define a specific group of subscribers.
Once you've set-up conditions to specify a group of subscribers, you can select actions based on these conditions. For example, you can use Send Email action to send a specific email to your targeted subscribers.
You may also specify your targeted subscribers with a specified tag value.
In order to enhance the impact of actions and shrink the number of targeted subscribers, you can apply filters.
For example, you can use the Range filter to limit the segment to a specified range.
Also, you may use the Amount filter to specify the number of subscribers who receive the action.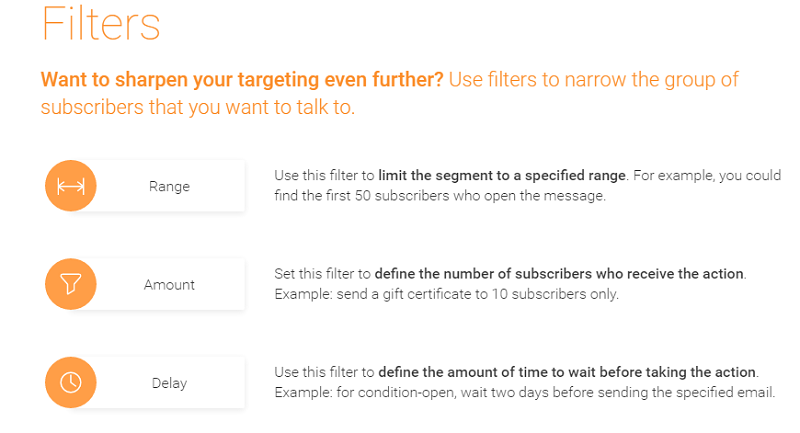 Scoring and Tagging
These features are designed to enhance relationships with your subscribers by analyzing their behavior and preferences.
Both of these tools can be used to segment subscribers while used separately.
Using the combination of scoring and tagging will enable you to create a highly-personalized automation workflow.
Scoring
Using GetResponse Subscriber Scoring, you can record and rate customer actions and utilize the generated insights to estimate the value of your database.
Tagging
Tagging feature enables you to add labels to your subscribers. You can assign tags based on customer actions and preferences.
Tagged subscribers can then be segmented and specified to create targeted campaigns.
Automation Segmentation
This feature can be used to segment contacts based on customs data and behaviors, to send the right content at the right time.
The dynamic segment filter can be used to target specific subscribers from your workflows.
Segments can be generated based on elements such as geolocation, subscription date, last message dates, webinar participation and presence in AutoResponders cycle.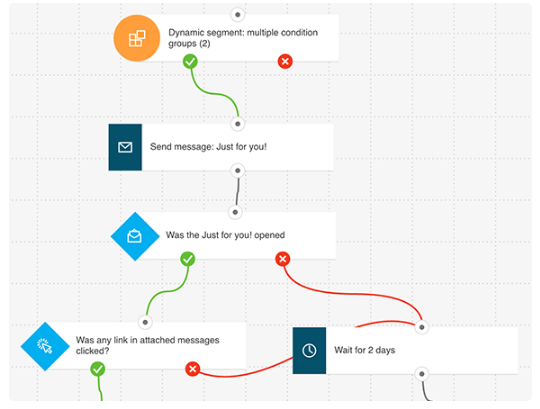 Abandoned Cart
This unique and useful feature lets you communicate with 'cart abandoners', to maximize sales.
You can generate and send targeted messages to those who did not complete their online purchase.
Web Event Tracking
Web Event tracking enables you to convert your casual visitors into customers.
You can track the casual visitors and discover the frequency and reasons for their visits.
By reviewing other pages they visit and by tagging/scoring them after every visit, you can target these visitors to make them your customers.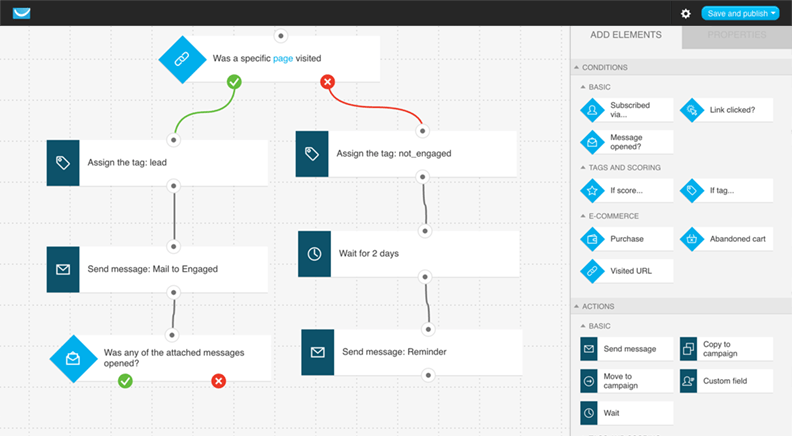 Final Verdict
GetResponse is almost a comprehensive yet affordable option for professional entrepreneurs. The features provided by GetResponse are quite advanced hence useful. GetResponse's Email Marketing and Marketing Automation Tools are certainly amongst the best out there.