As someone, who wishes to make money online, you'll probably want to start by learning the art of search engine optimization. When you first start, you will quickly discover that there is only so much you can do on your own. And of course, your capital will be severely limited in the beginning. This is why it is pertinent to utilize as many beneficial and free SEO tools as possible when you're first starting out. There is an abundance of great tools, but not all of them are necessities. Below, you will discover a breakdown of the most useful SEO tools available to everyone for free.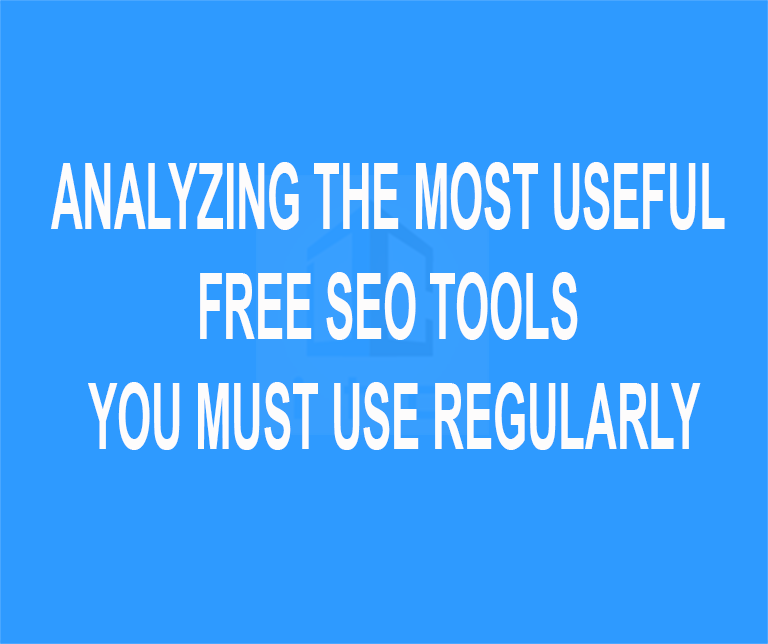 Google's Keyword Planner
As one of the leading search engines in the world, it is only right that Google offers consumers access to high-quality tools for SEO purposes. In fact, the company's Keyword Planner could very well be one of the best SEO tools in the world. Most SEO experts and newbies will attempt to design a website in accordance with Google's policies and the preferences of their users. Therefore, it is wise to use the company's SEO tools to discover powerful and relevant keywords to use in your content.
These tools will provide you with a wealth of information about specific keywords and phrases, including the average search volume and the competition for each. While there are a few alternatives, the Google Keyword Planner is by far the best tool on the net.
Webmasters Tools
All website owners will want to monitor their site's progress with the most popular search engines. This is where Google's Webmaster Tools will enter the picture. Bing also offers SEO tools, which will give you insights into your site's appearance on the Bing search engine. Bing's Webmaster Tools or Toolbox works just as well as Google's, but there is no doubt that Google is the most popular search engine. It is possible to use both simultaneously. However, the Google Webmasters Tool offers the best tools to site owners.
With their platform, you will be able to submit a sitemap and monitor various statistics, including impressions and click through rates for specific keywords and phrases. Both tools are completely free, so all SEO entrepreneurs should sign up for at least one.
Copyscape
Copyscape is easily recognized as the most powerful plagiarism checker on the Internet. Unfortunately, some of the site's features are not available for free. If you wish to check your article for plagiarism before it is posted to your site, you'll need to pay a small free. Alternatively, the tool can be used to scan web pages without a charge. Once your latest article has been posted, you should run it through Copyscape's tool to see if it is similar to any other sites on the Internet. If you're looking for solid free alternatives, you should check out the Plagiarism Checker by Small SEO Tools.
It may not be as accurate, but it does give the user the option of checking a maximum of one thousand words at one time.
Moz's Open Site Explorer
In order to get an edge over your competitors, it is pertinent to carefully monitor your rivals and the backlink profiles of their sites. There are various programs that will give you the ability to achieve this goal, but not all tools are equal and most are not free. If you're looking for totally free seo tools, you should definitely consider using the MOZ Open Site Explorer. These tools will get you started and give you a good idea of what you're up against. Just remember that you'll encounter many restrictions will using the free version of the software. Nevertheless, these programs are well worth a closer look.
Screaming Frog's SEO Spider Tool
A faulty website isn't going to help anyone. If your website has a lot of broken links, you may wind up getting penalized by Google and your reputation among consumers will drop immensely. By using the software provided by Screaming Frog, you'll be able to identify broken links within a jiffy. At the same time, these tools will give you the ability to check redirect, page titles, metadata, and tons of other information. Even better is the fact that the tool can be used for free, as long as you keep the URL count below 500!