For all the people who have no coding skills but want to prove their network presence, WordPress has become the most favorable tool of all time. The platform has released a number of in-system tools to optimize your time and efforts. One of the WordPress plugin-hotshots you should know about is Jetpack. Its primary function is to render to the WordPress.org users some of the WordPress.com benefits. Before we look into the Jetpack's features, let's briefly consider how these two WordPress options work.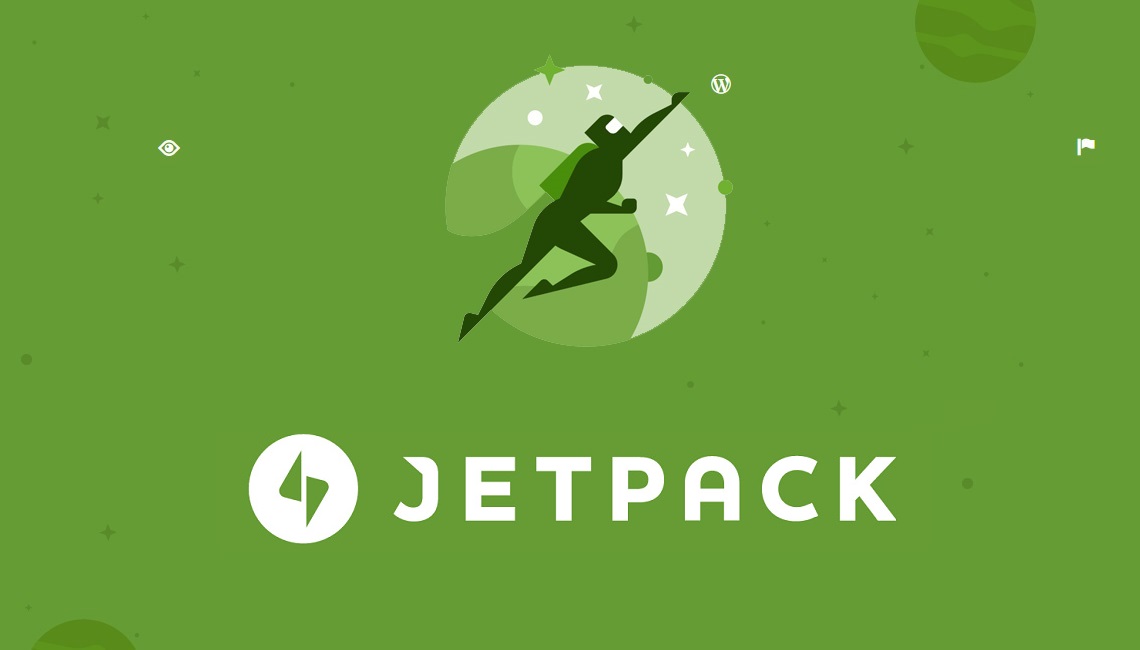 So, there are two basic ways of using the WordPress platform: WordPress.com and WordPress.org.  And each of them has its advantages and limits.
WordPress.com is a publishing platform that enables you to create the own piece of webspace to present your product online. In other words, if you want to have a website but don't really interested in the tech side of the game – you've got the right address. The platform allows you to focus on your content and its distribution. Basic functions on WordPress.com are available for free. Yet, for the most advanced features like custom domain, ad integrations, storage space over 3 GB, and any code modifications are chargeable. Besides, if you monetize your website, you split the profit with Automattic. Long story short, you cannot add anything external to the existing version of your website. However, one of the main advantages of this WordPress.com is the security guarantees. You don't have to worry about hack risks, SPAM bombardments, and making backups. You can be sure that all your material is in safe, what is an essential point. You can learn about it more in a simple but comprehensive way with this analyzing WordPress security essay. The authors seem to know the thing.
WordPress.org is a software for creating an independent website on some other hosting platform. It means that you are not tied to the WordPress.com. You don't need to create an account on it, you are not limited by its policy, you are free to modify your code in any way you want. Your website is fully and solely yours. However, the whole package of potential problems and risks is yours, too. You need to handle by yourself all the security and take care of backups.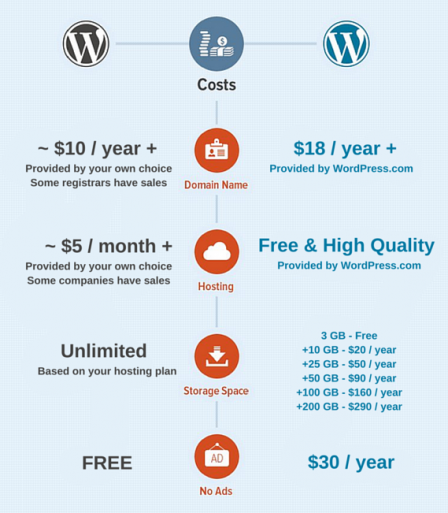 Source: WPmudev
Before the Jetpack release in 2011, you had to install dozens of different plugins to cover all the gaps we had in free-standing WordPress version compare to the WordPress.com. Jetpack has appeared as the functional bridge between the two and now includes a gallon of important features. Let's specify.
What does Jetpack do?
#1. It diversifies the functions of your website
The plugin has numerous inbuilt features that make a life of every website owner somewhat simpler. It can automatically show the related posts or add sharing buttons that help to distribute your content to popular social media channels, including Facebook, Twitter, Google+ and others. With the Jetpack, you can also display the posts from the thematic web pages from WordPress.com, create contact and comment forms, add multiple social widgets. In other words, it makes you free to add nearly any fancy but practical feature you want.
#2.  It simplifies the management panel
Jetpack plugin offers one of the WordPress.com most handy features, allowing to provide centralized management. With Manage you can control your multiple free-standing websites on a single dashboard on WordPress.com. It contains plugin managing tools and allows to set automatic plugin updates. It also let you transmit the posts from the mother platform to your Jetpack site. It also gives you the stats data, yet, let's save it for the next point.
#3. It tracks and boosts your traffic
Analytics let you feel the trends of your niche and understand your audience. Without it, you're blind. Jetpack plugin counts your traffic statistic and shows you its dynamic, both the active users, viewers, location stats. Besides, it promotes all the new web pages, pushing them on social platforms like Facebook, Twitter, and Tumblr. I'm talking about  Traffic Stats and Publicize modules that cannot be considered for a full Google Analytics replacement.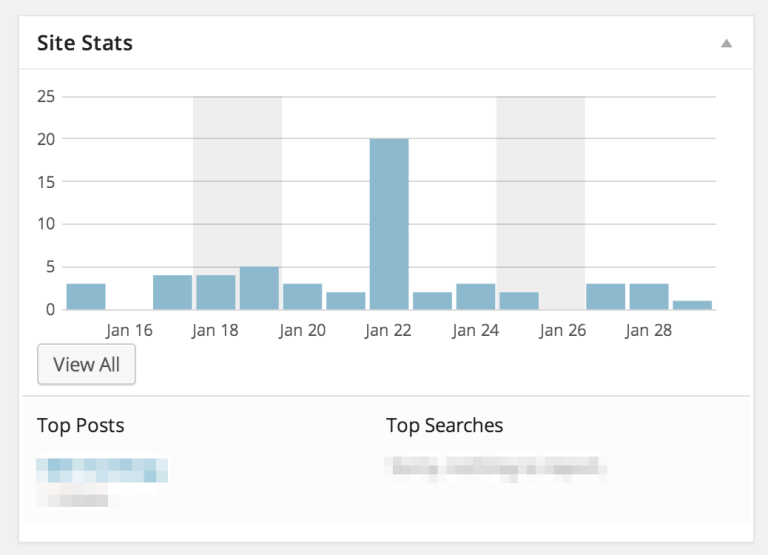 Source: Jetpack.com
However, they are faster in use and give your data in a very simple, comprehensive way. The magic wand for the web business beginners.
#4. It knows: security foremost
As I've mentioned above, one of the most critical drawbacks of running an autonomic website compare to the one on WordPress.com, is that you are fully responsible for its security fortification. Well, the Jetpack offers a set of security features that detect and block the malicious attacks on your site.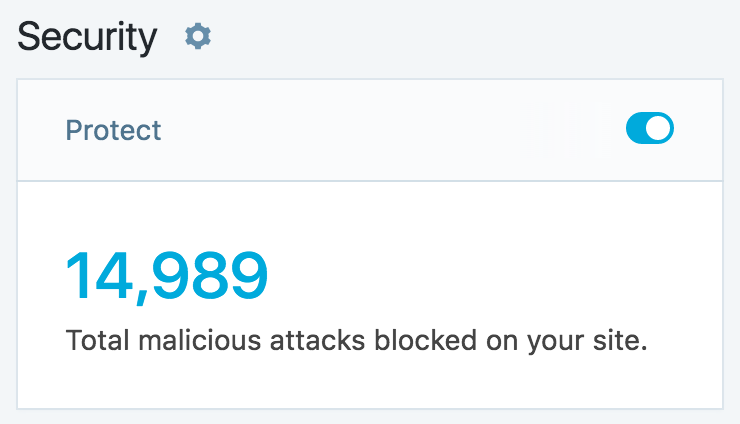 Source: Jetpack.com
The basic functions are free, besides, you can use VaultPress to create the automatically updating backup of your site. In additions, Jetpack's Monitor checks your site every five minutes and if something goes wrong it sends an immediate notification to your WordPress.com account and email.
Summing up
I've pointed out the basic Jetpack functions. However, if you dig a little further, you'll see that one post is far less than can be said about this swiss army tool. The plugin has a set of features for content creation, diversifying and distribution. It also offers a wide range of social media integration tools that make your content accessible and audience engaged. It boosts your SEO strategy. Finally, it makes your site secure. Basically, Jetpack plugin fills the functional gap between the WordPress.org and WordPress.com sites and, at the same time, let you keep your website autonomic and free to change. Altogether, all the mentioned features make the plugin a must-try tool for any WordPress site owner.