There are millions and millions of websites on the Internet. Still, only a handful of websites will ever become a success. If you truly wish to transform your new site into a success, you will need to learn how to build solid backlinks to your site. This will prove to be far more difficult than you could ever imagine. As long as you remain persistence and patience, you too will be able to build the backlinks needed to push your site up to Google's first page. Within this comprehensive guide, you will learn how to build the backlinks needed!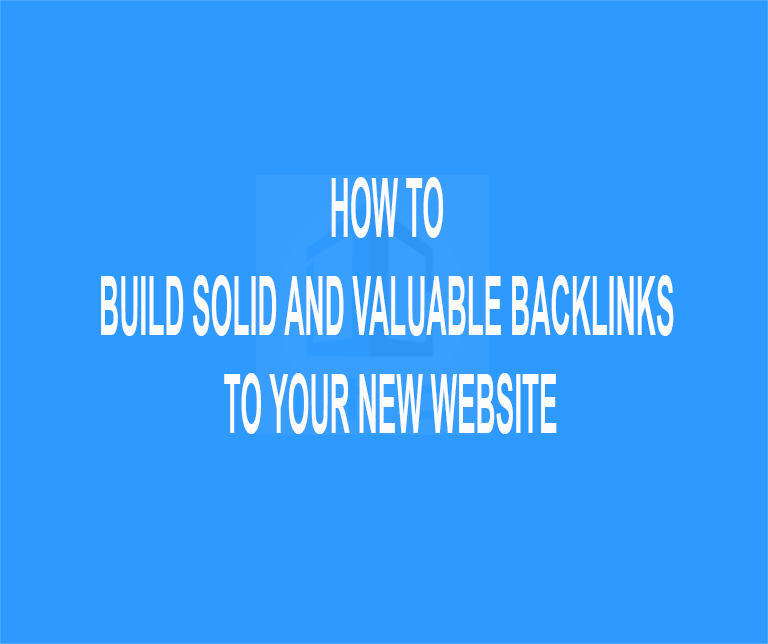 Guest Posting
There are tons of blogs on the Internet and these blogs are in desperate need of new content. Unfortunately, writing that content can be enormously time-consuming. This is where guest posting enters the picture. With guest posting, you will be able to contribute to another website, while getting rewarded in return. By teaming up with other bloggers, you can write a post for their site and get a backlink in return. Just make sure you contact the blog owner in advance and get permission, before moving forward. This is the best way to get high-quality and relevant backlinks. Nevertheless, guest posting can be time-consuming.
SEE ALSO: Guest Blogging Tips – Guest Posting A to Z
Google Profile And Places
If you happen to own a local business, you will definitely want to use Google Places to your advantage. It is generally possible to use your keywords in the profile, as well as the description field. Your Google Profile is also a great way to get a quick backlink to your website. Google Plus will allow you to build a backlink, while simultaneously sharing that link with any followers that you may have. In most cases, these backlinks will be follow links. These links will prove to be very helpful in the long run!
Trying Reddit
Reddit is a great community that allows consumers to share links and pictures with one another. If you use Reddit wisely, you'll be able to build follow links to your website. However, most links on Reddit have the no-follow tag. Still, Reddit can be valuable for all site owners. Not only does it provide you with a link, but it can also help to flood a significant amount of traffic directly to your website.
SEE ALSO: 8 Tips to Make Your Online Meeting More Social
Hire An SEO Marketer
Many webmasters are busy building their website, leaving them little time for building backlinks. Of course, this process is extremely difficult to tackle and to make things worse you probably do not know exactly where to build the backlinks. If this sounds like you, then it may be in your best interest to hire an SEO marketer. However, it will be in your best interest to do some research on each available option, before hiring. SEO service is a bit tricky because consumers have to deal with the company over the Internet since there is little option to meet them in person. This makes it even more crucial to research the available options, before making a final decision.
SEO services can be rather expensive, which is why you want to make sure the company is reliable and trustworthy. Also, it is a good idea to invest in SEO link packages, instead of purchasing individual backlinks. Some SEO marketers will offer discounts to customers that are willing to invest in one of their packages.