With its affordability, portability, and ease of use, mobile Point of Sale (mPOS) is a rising retail trend that's not going anywhere soon.
In fact, Forbes notes: "87% of retailers will deploy mobile point-of-sale (mPOS) devices by 2021, enabling them to scan and accept credit or debit payments anywhere in the store".
For retailers, mPOS offers increased checkout speed, quality analytics, and a whole range of affordable software options that allow them to establish a full register system in minimal time.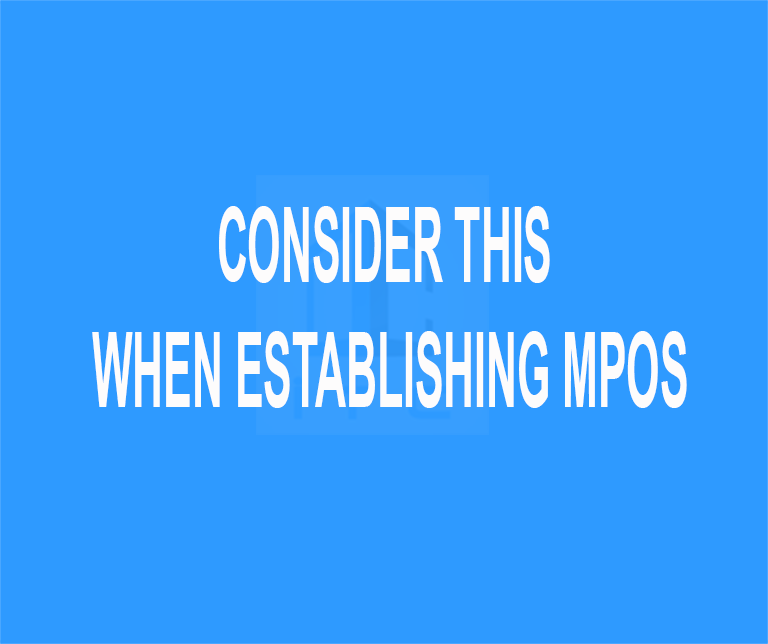 So as you navigate the wide world of mPOS, here are four factors to consider…
Software
Driving the mPOS trend is an ever-increasing range of software options designed to cater to retailer's every need. From the big POS names like ShopKeep, Vend, and Revel to the major m-commerce players like PayPal and Square, mobile point of sale software offers a vast variety of inbuilt store management tools, further software integrations, and competitive pricing.
Most mPOS works on a two-tier system with easy to download software that's accessed as a point of sale from tablets or iPads, then additional, more comprehensive management access from an online dashboard, which has the added benefit of remote access anywhere, anytime.
Data and information are stored in the Cloud, and software is available for iOS, Android, and Microsoft systems, with most of the big names catering to a number of platforms.
The software you choose will depend on a number of factors, like the size and scope of your retail environment, pricing, and the features you value for your enterprise.
Key things to look for include:
Inventory management tools and product input features
Check out features such a payment methods and receipt printing
Store management tools like staff rostering, the number of allowed users, staff access permissions, and customer relationship management
Further integrations with accounting software or email marketing technology
Hardware
Accompanying the software is required hardware and this ranges from barcode scanners to receipt printers and cash drawers depending on your needs. It also encompasses the mobile device you intend to use to deliver this portability.
The top asset of mPOS is that it can run on anything from iPads to Microsoft tablets, Android devices, and smartphones, although the software is often simplified for smartphone usage. That means small retailers like pop-up shops or market stalls only require a simple phone and card readers to get up and running.
For bricks and mortar stores, the set-up is a little, but not largely, more complicated.
Barcode scanners, cash drawers, and receipt printers can usually be added via a wireless or Bluetooth connection, but you need to check which hardware your software will support. Many mPOS providers can also supply full hardware packages.
Payment technology
Complementing the mPOS technology is that all-important method of taking payments. Options range from card readers which plug into the headphone jack of your mobile device, to separate card and keypad terminals from e-commerce giants like Tyro.
Card readers can be obtained from your mPOS provider in the case of PayPal and Square, or a number of other third-party commerce providers including your bank.
It's worth noting that while magnetic stripe card readers are still available, this technology is on the way out. That's partly courtesy of the EMV liability shift to retailers when it comes to the fraudulent use of this less secure payment technology, but also due to the rise of the digital wallet.
Magnetic strip card readers cannot cater to Apple Pay, Google Pay, Samsung Pay or Android Pay, and retailers need to instead offer chip and pin technology to embrace this rising payment trend.
Positioning and security
Positioning is probably the last thing retailers consider when planning out their mPOS, but there is a host of options available when it comes to where and how you use your register.
Do you want a self-service mPOS mounted to the wall or with its own floor stand? Would you prefer a portable option that your staff can take to the customer? Or is it a counter top stand that can also be detached at the end of the day that better suits your needs? In some cases, you may even require a number of terminals that fulfill a series of different needs.
Catering to this conundrum is a host of tablet enclosures and stands from quality providers like iLocks that allow retailers to secure their devices when and where they please.
On that note, mPOS tablets can and do get stolen so ensure any enclosure you select is lockable and durable enough to withstand the rough and tumble of everyday use.
The final word
In a mobile world, the average consumer expects mobile service, which is why mobile Point Of Sale isn't technology that retailers should overlook. Finding the right system may take some legwork, but the result could just save you valuable time, better manage your shop front and ultimately increase your bottom line.