Many people treat PPC and SEO as completely separate entities. The thing is that, although they are different, PPC and SEO both have the same aim. You want to achieve an increase in visitors to your web presence. By doing so, you are hoping to increase leads, sales, and ROI. Given that they are both aimed at achieving the same results, it makes sense that PPC and SEO should be considered in tandem.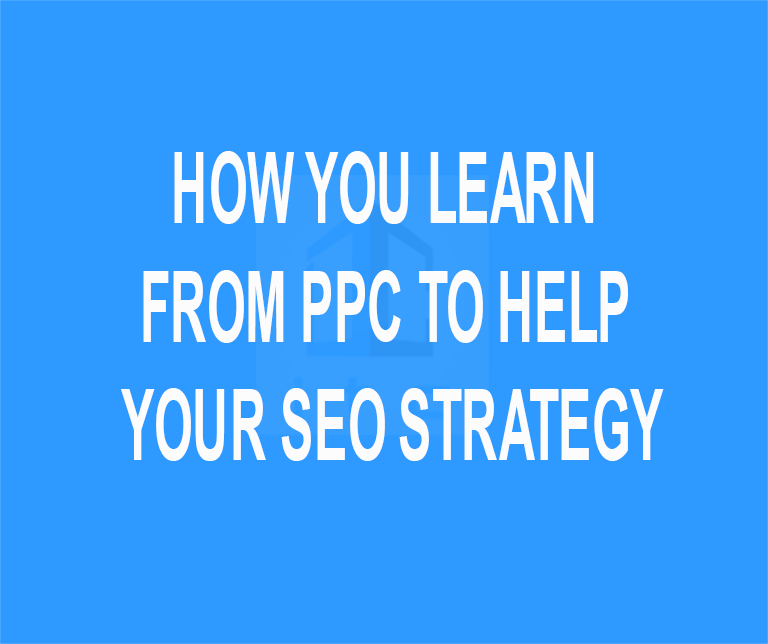 Let's examine why SEO and PPC work well together. We are also going to talk about how you can use PPC to help with your SEO efforts.
Why PPC and SEO work well together
You will often see articles comparing the pros and cons of SEO and PPC, and looking at which works best. The truth is that running a PPC and an SEO strategy concurrently can often be the best solution. You may have secured a good slot on the search engine results page with your organic search results. So why put effort into PPC as well? It's worth remembering that paid searches always feature at the top of the results page. If you concentrate your efforts in both PPC and SEO, you can feature highly in both paid and organic results. This increases the number of click-throughs to your website.
The thing about using PPC and SEO at the same time is that you are launching a two-pronged attack. Your visibility levels are doubled. This makes it easier to reach and engage potential customers.
SEE ALSO : Top 10 Ways to Check For Plagiarised Content
How you can learn from PPC
By using analytics to measure the success of your PPC campaigns, you can see what works and what does not. This information is not only useful in future PPC planning. If content works in a PPC ad then it's obviously something that is interesting to your potential customer base. This means that it's likely to work as a content choice for your SEO work.
You can also learn a lot about keywords from your PPC ads. The aim of these ads is to use the right keywords to encourage people to click through to your website. If keywords work for PPC, it's likely they will also work when you are trying to attract organic searches. You should certainly not restrict learning from your analytics to any one form of marketing. It's about using a holistic approach.
SEE ALSO : Importance of Anchor Text in SEO – Generic, Targeted, Brand Link Ratio
If you want to maximize the effectiveness of your online marketing efforts, or of using online marketing services, it's a good idea to ensure that you concentrate on both SEO and PPC. Doing so helps you to optimize your online visibility. You focus your efforts in more than one place, and in more than one way, so you create a larger canvas. You also have access to twice the amount of marketing data. Remember, that this data can be used to inform your efforts in both PPC and SEO and should not be restricted to use in one specific discipline.