Google Apps is a suite of productivity tools by Google that is used by millions every day. If used properly, these tools can really make you highly productive.
Given that you can collaborate with others using these tools (such as Google Docs, Google Sheets, Google Drive, Google Slides, etc.), these are specially useful for people who are freelancers.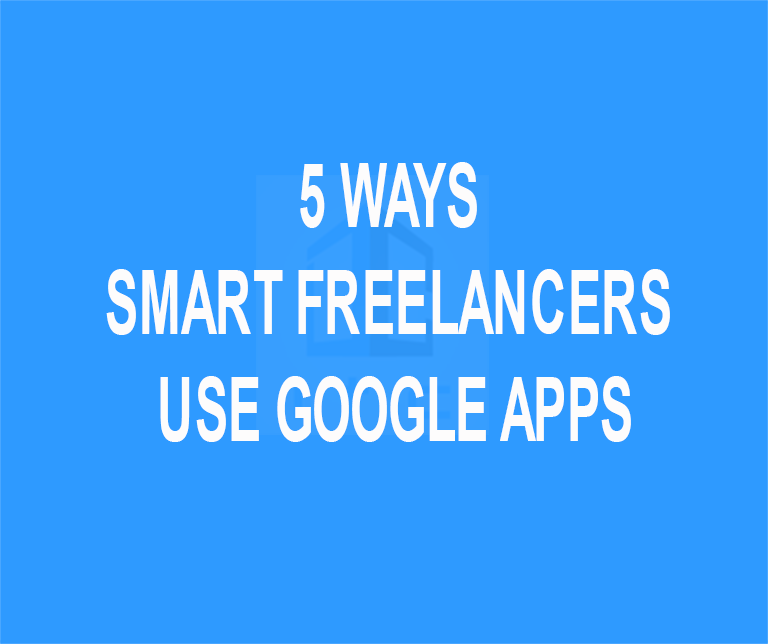 Here are 5 ways smart freelancers use Google Apps to save time and be more efficient.
Track Projects and Assignments
You can easily track projects or assignments using Google Sheets. For example, if you're a freelance writer and you work with many clients, you can create a sheet for each client and share it with them. Now these clients and easily track their projects and leave comments within the Google Sheets.
With Google Apps, you also get space in Google Drive that you can use to share files with people. For example, if you're a designer, you can create folders for clients and give them access to these specific folders. Now you can share their design files in these folders.
This also helps you in being more organized and having all the files in one place.
Collaborate on Writing Assignments
Google Apps also include Google Docs – a word processor. You can share the same document with other people and allow them to make changes and/or leave a comment. This could be useful if you're a writer or content creator and need to share your work with one or more than one client/colleague.
Pro Tip: In a lot of cases, there is also a word count restriction, and you can easily check the word count in Google docs using the keyboard shortcut – Control + Shift + C.
Get Offline Access to Your Files
While these Google Apps tools work online, you can get access to the Google Docs, Sheets, and Slide files without the internet as well.
To get offline access, you need to use Chrome browser and enable the offline functionality.
To do this, open any of the three apps (Google Docs, Google Sheets, or Google Slides). Click on Main Menu and the click on Settings. In the Settings dialog box, enable Offline functionality.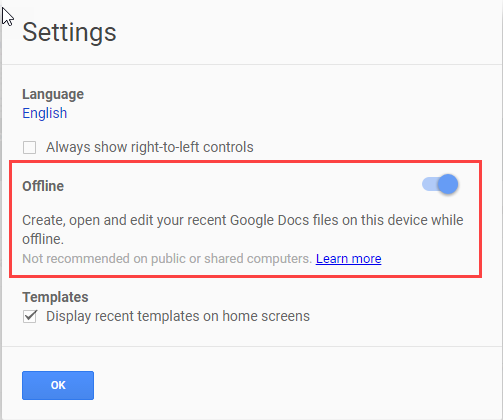 If you have Google Drive, you can work with files stored in Google Drive and it will sync when you are in the internet range. If you're not using Google Drive, you can work with the recent files and it will sync when you have the internet.
Speech to Text in Google Docs
In Google Docs, there is an inbuilt feature that allows you to convert your speech into text.
While it may not always be accurate, it does work well and can save you a lot of time. This could be really helpful for freelancers who are in the business or transcribing podcasts or videos.
This feature is available for English only.
The best part is that it can understand some specific keywords such as "select all" or "Bold" or "Italicize".