We are bringing a top of the line, entertaining and simply addictive games currently available on the Apple App Store. The criterion used to pick these games is simple; it has to be a class apart, original and should offer flawless controls. Also, if it is available on console or PC, then the experience it offers on iOS should be complete in every sense of the word. It means the likes of Injustice 2 won't make it to our list. So, without further ado, let's delve into the thick of things.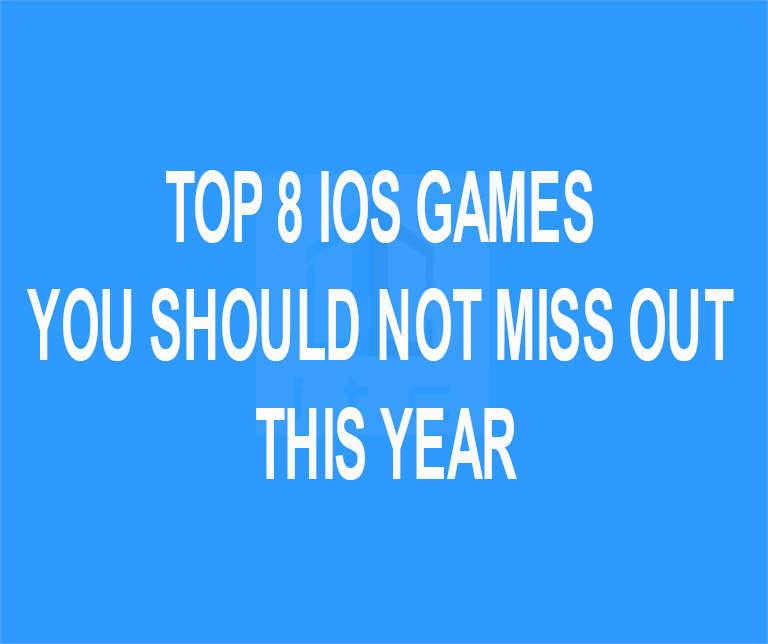 Plant Vs Zombies
Though originally developed for PC, this tower defense game is more suited for touch-based control, preferably on iPad. Cleverly put together puzzles and amusingly entertaining gameplay are the fortes that made this simple game so lovable. You basically defend your home from brain eating zombies by planting rows of plants that spit peas, fire ice and more. Furthermore, your gibberish-speaking neighbor/guide is always there to lend a helping hand. PopCap set the standard for puzzle/strategic games with Plant Vs Zombies series for the whole smartphone/ tablet gaming industry.
The Walking Dead: Season One
Set in a post-apocalyptic era, this is hands down best release from Teletale Games; beautifully narrated, emotionally charging and enormously enjoyable across all platforms. You will have to survive a zombie infested world as father/daughter through solving puzzles, making tough strategic choices, and going berserk on screen with vigorous tapping and swiping.
Device 6
This unique take on puzzle game is downright addictive and one of the best titles to employ Bond (James Bond)-inspired graphics effectively. Sure, it involves a lot of reading but that's what will suck you in its mysterious universe. Controls are intuitively designed and are the perfect blend of mysteries and distinctive jazz music. The tough puzzles make it a number one pick for puzzle lovers.
Alto's Adventure
Another auto-runner, but with its very own twist. You'll be guiding a snowboarder to rescue runaway llamas while a bad grumpy old man is hard on your tail, hitting you whenever he gets close enough. That's not all, you'll have to master numerous moves to tackle many perils along the way. Beautiful graphics and presentation will make Alto's Adventure your go-to endless runner on iOS.
The Banner Saga
A truly dynamic role-playing game where each of your moves can change the storyline. With beautiful graphics and music coupled with an unmatched, ever-evolving storyline, The Banner Saga is addictive to its core.
Angry Birds (whole series)
Building on Angry Birds tremendous success, Rovio launched Angry Birds Rio, Star Wars, Seasons, Epic, Space and the list goes on and on. Though the scenery changes with each iteration, the fact is that it's essentially the same game with almost the same line-up where the story doesn't add much to the Angry Bird's playing experience. It still is and probably will always be a great time killer, but its attention-grabbing days are long over.
Mario Run
Nintendo finally made a splash with the launch of Mario Run on mobile platforms; both Android and iOS. Though he might not seem like a runner, mustachioed plumber made his début as a runner on iOS. Controls are good enough and graphics are improved. We just hope Nintendo add something more to the storyline and the tricks of Mario, otherwise, it is a great nostalgic time killer and can even be played online on sites like Friv and Juegos Friv.
Space Settlers
For online multiplayer strategy game lovers, this entry is a treat since it's free and doesn't compromise on story, gameplay, and graphics. With beautifully narrated tale and equally impressive gameplay, Space Settlers will deliver an unmatched online gaming experience.
That's it folks, feel free to try all or one at a time, you won't be disappointed even if you have to spend a few measly pennies.