RankActive's aim is to make the search engine optimization easy and smooth. Every website needs to be optimized to get superior placements within the search results page (SERP). So that, you need a service which is providing everything for optimization. Here RankActive is one of the best SEO, Webmaster toolkits. Providing SEO services becomes very tough because we are getting changes in SEO environment and search algorithms updates day by day. So SEO professionals are trying to find the cloud software that helps to collect all data in one place and organize it properly.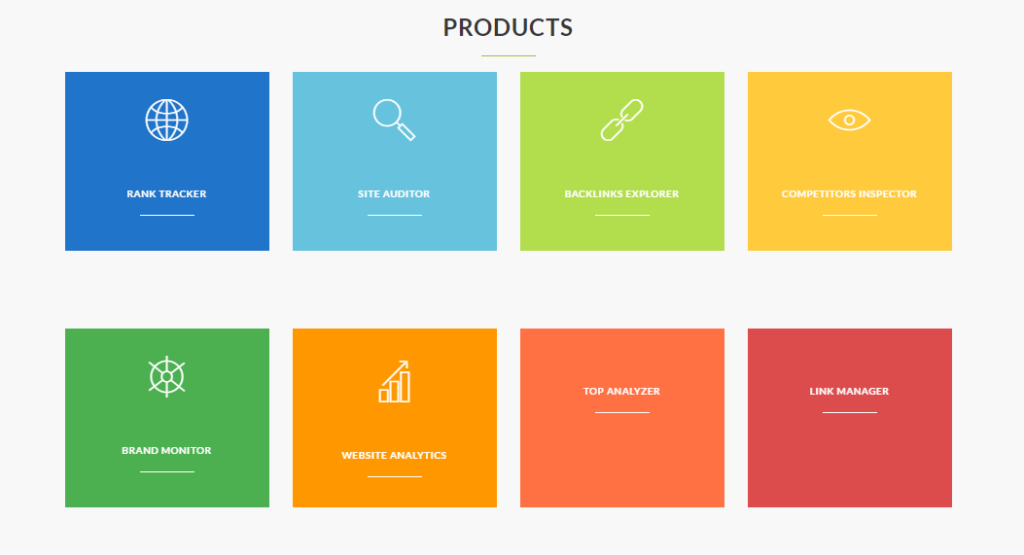 RankActive is an SEO platform which helps you to track your presence on the Internet. Also, you can check all the necessary ranking data, take a sharp look at your competitors, and keep an eye on your brand on the Web. The last but not the least, it will help to improve your search engine rankings. The main goal of RankActive is providing qualitative services. The team consists of SEO professional and webmasters who have a wealth of experience in the SEO business. RankActive is an SEO Tool which covers each and everything regarding SEO. It assists you to reach the high ranking for your website. Here you can follow a quick guide of how to use RankActive and also how much it will be helpful.
Completely About RankActive:
This platform has a pleasurable design and is easy-to-use,  it has lots of options like graphics, different rent functions at every section which help you to analyze the data and generate a qualitative report for a website. Easy to use and very helpful.
For what needs can we use it?
If you are an SEO service provider, then it will be useful for you. You can quickly analyze your client's website and provide a clear SEO Audit report. This is one of the best places for SEO providers because you can access everything. Using Rankactive products, you will get such essential tools as Rank Tracker, Site Auditor, Link Manager etc. All are in one place.
How to Sign up:
It's easy to create an account; you can do it using your email, Facebook and other third party accounts. It is really a good solution; there are no annoying registrations with filling forms and so on. If you want to try it fast, it will be the best and most convenient way.
Services and Features of RankActive

The first thing you will see at RankActive is Project Dashboard:
RankActive is a platform where you can monitor the whole situation of your site. This dashboard is designed to display all important information about your projects on a single page. You will see a summary of the key changes – spreading of the keywords among different TOPs and important analytics parameters.
How to create a project using project creation option:
To create a new project, just click Add, enter your website URL and pick a project name. Then you'll need to complete some steps, and in a few moments, the system will deliver the data summary for your website. During the creation process, you will be able to generate a keyword list based on the domain you provide. Also, with RankActive you can pick competitors. Everything happens here automatically, for this, you just need to add some info such as keywords.
How to edit:
Don't worry if something went wrong, With Edit option, you can change any settings at any time.
Creating Trigger with Notification Manager:
Notification Manager is used to creating triggers and receiving notifications on project data changes. It is very flexible so that you can quickly add any settings for your triggers to make them the most accurate and satisfying the demands.
It displays all the major ranking events for your site. For example, you can set up a rule and be notified when your site reaches some position in the SERP.
How to track rankings with the Rank Tracker product:
The most valuable service in this platform is Rank Tracker (Google Ranking Checker); here you can track rankings of your site. There are a lot of parameters to analyze: search volume, estimated traffic value, CPC, keyword efficiency index, competition level and more. Also, you can see the relevant page for the keyword your website is ranked for.The data is conveniently divided into sections to make it easy to check won and lost keywords, their spreading among the first ten search engine result pages, monitor daily changes of rankings for each of the added keywords, etc.By the way, the rankings can be updated anytime if you want to see the freshest data. All you need to do is to click Update Rankings button.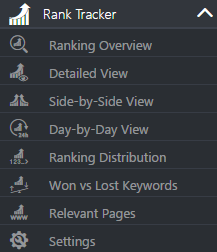 Google Analytics:
After you connect with your Google Analytics account, the platform will show you the detailed information about your website traffic, page views, audience data, conversions rate, traffic sources, and channels, etc. It is very convenient to have all data just in one place without switching from one service to another. Here with this service, you can maintain your time.
Let's find out your Competitors:
One of the most interesting products is Competitors because with its help you can spy on your competitors. You can get the insights of traffic, organic and paid visits with TOP 5 keywords that were used to get those visitors to your rival websites. This product shows for what of the added keywords your competitor also get results in SERP, sometimes even better than you do.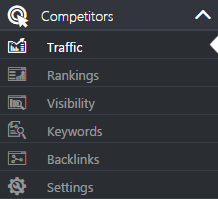 Generating an audit report with Site Auditor:
RankActive has its own crawler, which analyzes a website and generates an audit report of it, there are lots of parameters that are critical for on-page optimization. It might be very useful for you.
Analysis with Top analyzer:
This product is another spy tool designed by the RankActive team. It shows you the complete analysis of top 10  results for the selected search engine and specific keyword. It is a new feature and works well. Most of the data will help you to correct the SEO strategy you are implementing.
Brand Monitor:
This product is for paid users. You can track your brand mentions all over the Web including different social networks. Straight from the platform, you can quickly jump to the website where the mention was found.
Analysis of Backlinks:
With this product, you will get complete information about all backlinks a website has. It shows you the number of referring domains and rank of your domain.  You can easily check the details for all backlinks and also find the broken backlinks.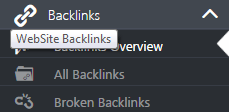 Generating Report:
The Report Center allows you to schedule, create and send reports for the particular period of time. With Reports, you can easily analyze how implemented SEO strategy works and send the results to your clients in a few clicks.
Notes:
You can use this feature as a notepad and share your thoughts or set tasks to your team members using it.

White Label:
This is one of the most interesting features. With it, you can get the branded reports. With RankActive white labeled report, you can generate a professional SEO report for your clients using your logo and description. The steps that are required to make this feature work are easy to complete. It will take a few minutes to create a subdomain and tie it to RankActive at your domain provider DNS settings.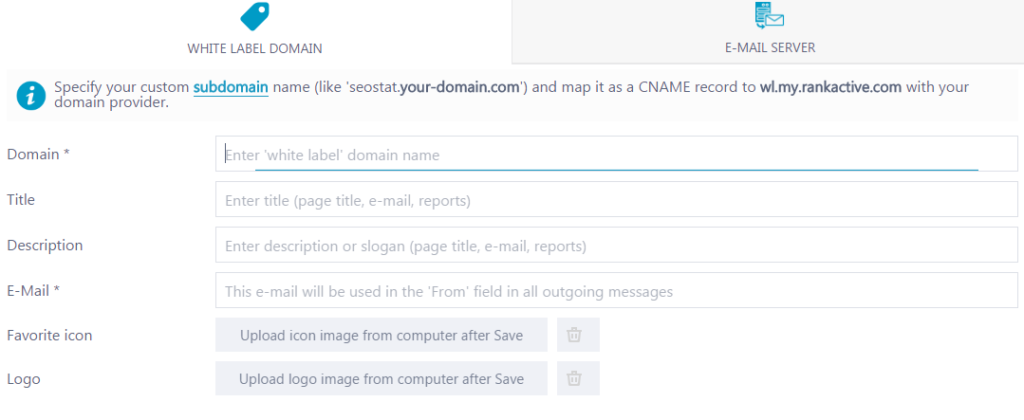 Online Chat Support:
Last but not the least option is a live support. RankActive has its own support team that works 24/7. Any user can easily interact with the support team. Live chat option is at the top of the platform's interface. If you have any queries, click on the chat icon as shown below and ask all the questions you have. Also, users have a possibility to schedule a live demonstration of the platform to know how it works and what benefits it has for their business.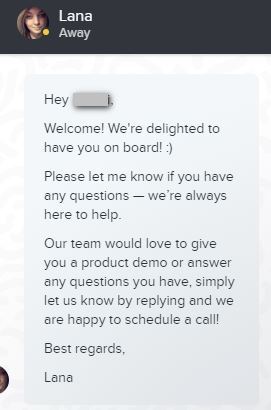 Different types of premium plans are there.
RankActive lets you evaluate its services for free at first 14 days with just signing with your G+ or other social networks accounts. After that, you will be able to pick any of paid plans.
There are four RankActive paid plans available:
Minimal fits website owners or those users who just started their SEO career. This plan allows you to add 5 websites, track results from 5 search engines per project. The plan includes 250 keywords, 5 competitors, 5000 backlinks and 5000 pages crawled for $29.95/mo or $305,49/yr.
Optimal is the best solution for small companies. This plan allows you to add 25 websites, track results from 5 search engines per project. The plan includes 2500 keywords, 10 competitors, 15000 backlinks and 20000 pages crawled for $69.95/mo or $713.49/yr.
Ultimate was created for professional business and big SEO agencies. This plan allows you to add 50 websites, track results from 10 search engines per project. The plan includes 10000 keywords, 20 competitors, 30000 backlinks and 50000 pages crawled. The price is $149.95/mo or $1529.49/yr.
Flexible is created for those users that want to set their own limits for each product and feature.
Advantages:
RankActive has a wide range of products and features that are useful for SEOs, webmasters, link builders, freelancers.
All tools are in a single place.
RankActive has free 14 days Trial.
Awesome design and easy to use.
Branded reports.
Conclusion:
The RankActive platform helps to make routine everyday SEO tasks easier; you will take fewer efforts on their completion than it was before. The Toolkit saves your time, analyzes valuable data, improves your brand authority and increases not only rankings of websites but also customers loyalty to your company.