Many people now are turning out to be more mindful of whiteboard animations. On the Internet, you can find a large number of videos that come with whiteboard animation. Mostly, a portion of startups and businesses are using it to expand the reach of their brand. Whatever the fundamental reason might be, whiteboard animation is really making a major accomplishment in keeping the general population informed and conveying the right message with its compelling storyline.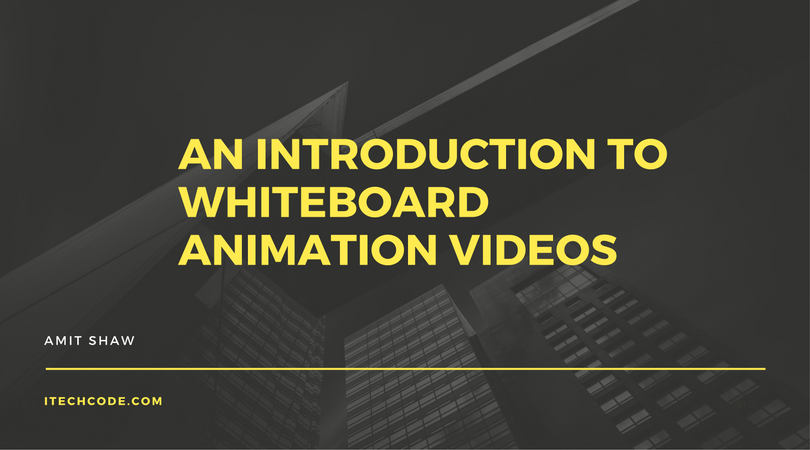 Now, there are various types of animation videos that you can use, but out of others whiteboard animation has emerged out to be a great choice for companies. It is very easy to understand, and thus, is an effective way to set your message across. Choose a reputational agency or media house that creates awesome whiteboard animations and your business will garner newer audiences. Spiel Creative, Biteable, GoAnimate, etc. are some of the best ones out there to create compelling whiteboard animations that you can try. Whiteboard animation has become an effective marketing tool nowadays, and whether your aim is to increase the traction to your website or get the message out clearly, increase conversion rates or establish your brand name; these work every time.
Begin with the drawing of characters that you want to show in your video, and framing them as per the storyline. You need to be ready with the texts to be used in the video, so either you can ask an expert copywriter to jot down some excellent stuff or handle the pen yourself. Also, if you aren't that good at drawing, take help of an expert 2D artist. The next is to follow the script. Suppose you have a portion where a plant is going to develop. To have that animation impact, you have to initially draw a growing plant emerging from the ground and then record that frame. Then from that point forward, make some adjustment on the drawing and take another depiction from the story like, including more leaves. By working from frame to frame, you can seamlessly move with the story and create a good video. Later, when you sit on the laptop for processing, take help of some online or software to enhance the quality and do some minor adjustment here and there. You're practically done with your whiteboard animation. To make a good video, take help of software like Windows Movie Maker or Adobe Photoshop. Import your photos in here and work frame by frame, adding few little animations in-between the frames.
Now, that your video is ready, prepare to share it on social networking sites or on your blog or website. Don't forget to make use of SEO to target the right set of keywords and get more visibility for your video. With whiteboard videos, the chances of your content going viral are higher. In the age of social media, interesting content or video is shared within minutes, and you never know when you whiteboard video is being watched all over the globe.