If you have ever considered to build a website before, you have likely heard of the Wix platform. But, is the Wix platform a good choice for website building?
If you check out some of the website examples created by Wix, you are likely to find them good-looking and professional.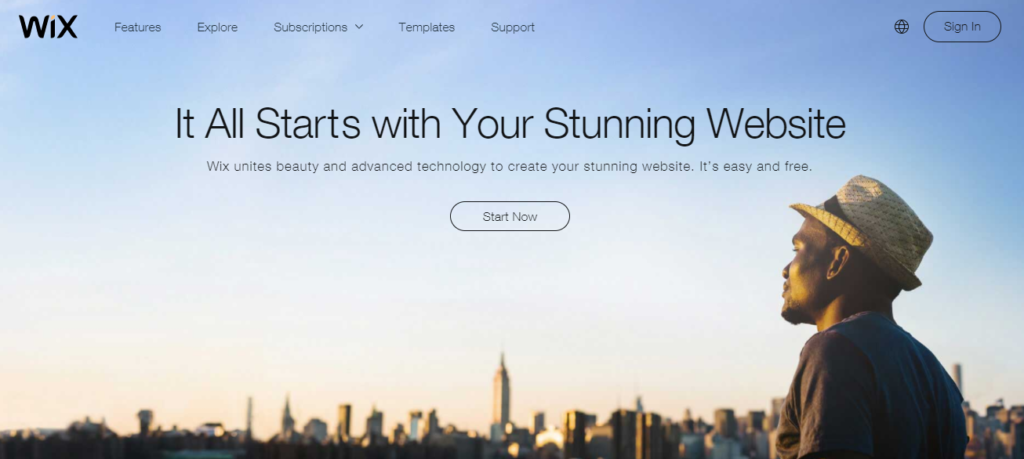 The great part is that the sites you will see are not created by web designers or web specialists, but rather, regular people using the Wix templates!
Wix features designs and industry-exclusive tools covering every niche market imaginable. A few examples are:
Photographers
Small businesses
Restaurants
Designers
Musicians
Hospitality
For instance, Wix has templates and apps for helping musicians and motels/bed & breakfast to develop their businesses, which other website builders don't offer.
Another positive side of Wix is their history of incorporating fresh new tools & designs on a routine basis.  Thus, if a specific feature is missing presently, it is most likely to be added provided that enough users ask for it.
Another key feature of Wix is the introduction of ADI (Artificial Design Intelligence) which allows you to build an entire website automatically. This is a pretty pioneering feature that places Wix on a totally different level from their competitors.
The designs that you can create using ADI are also extremely up-to-date – using the newest design trends. For instance, you can create parallax designs that cover one page, put in background videos, create diverse background segments, all without the use of any code.
Before we consider how Wix can be used for building your website, lets first discuss whether it is reputable or not.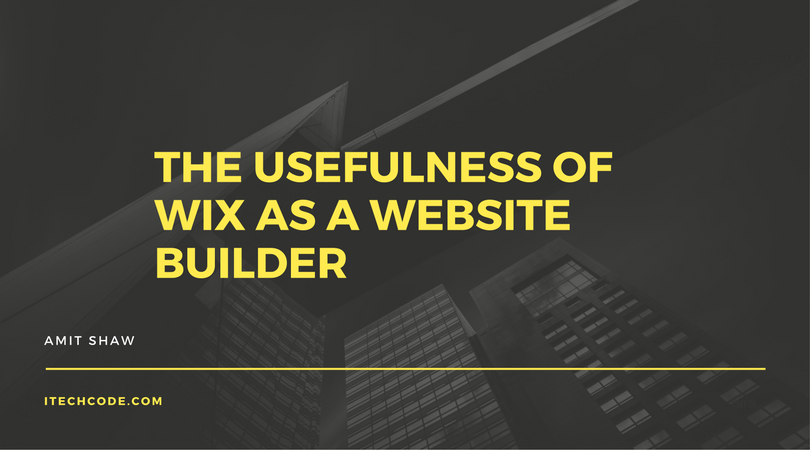 Is Wix Reputable?
According to a Wix report, there are 109 million registered users and approximately 45,000 new users join every day.  Amongst the users, above 2.87 million are paying subscribers.
The number of free & registered users of Wix has increased at a truly rapid pace.  The prime reason behind this phenomenon is the continuous effort that Wix has been putting in for making their website builder better, making it more user-friendly.
Some of Wix's paying subscribers have been using Wix for powering their websites for at least 7 years.
The Leading Pros of Wix
Wix has the finest assortment of professional grade design templates. It presents above 510 specialized templates, all of which are updated for matching the present design trends. If you aren't a creative person and could use some help for building an attractive design, these templates are going to help you proceed. These templates also feature examples for content placement, which users can use to swap their individual content, making the complete web page making the process simpler for them.
Wix is constantly updating. Putting in new features that users can use by simple drag & drop. It even has the artificial intelligence arrangement termed "Wix ADI." With this, users can build a site instantly.
Among the great things regarding Wix is that they have buttons for assistance/ support all over. They also have phone support. This can really be time-saving for you
Template Design Possibilities
Using Wix, you can choose from over 510 sophisticated free website templates.
If you decide to create your website using one of the pre-made templates, you are only required to put in your personal text and images. The rest of the web page layout is already constructed and organized for use.
Using the templates can be very helpful, as you can save a great deal of your valuable time. Additionally, the templates can be very useful for those who are not confident of their design capabilities.
Wix also presents you with a great library of professional looking images & videos for free for use on your website.
These templates solve the problems you face when you are clueless as to where to commence, the way of combining colors properly, and what appears agreeable and what doesn't.
The Uniqueness of Wix Mobile
Users are free to edit their Wix mobile sites separately from their desktop sites, thus letting users create an exclusive mobile experience.
If you would like the on-the-go capability for re-arranging content on your mobile phone, then the Wix mobile app will provide you with the capability to do so. Ultimately, this provides more control and increased usability for the user. Creating a better experience overall.
Wix App Market
Wix has an App Market with over 260 Apps for integrating into your website.
Among such apps are tools & services that expand Wix's functionality for helping you create a better-quality, more functional website.  Moreover, you can install these apps with just one click.
It's time that you know more about which Wix features can help you to create your own website