CMMS Tools don't require an introduction anymore. They have become the norm in a good majority of organizations, mainly because of their efficiency. CMMS software helps you to streamline your organization's maintenance processes. In this article, we will discuss the future of CMMS and how it would redefine how industries work in the future. Without further ado, let's jump into the point of discussion.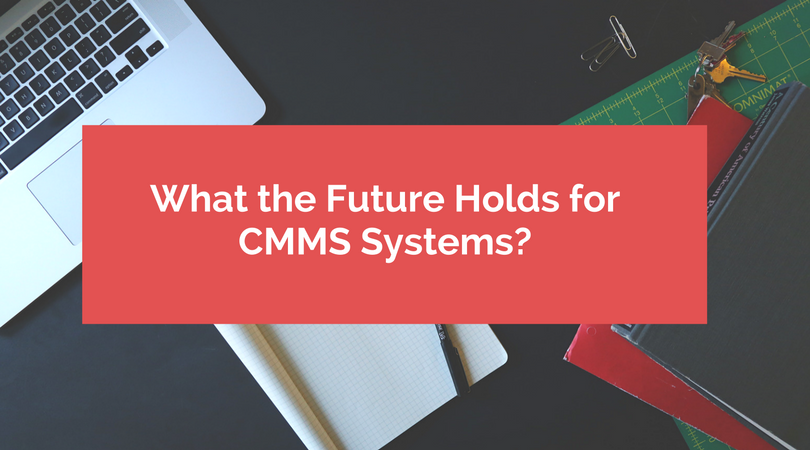 CMMS:
Before setting on a journey to find out the future of CMMS systems, let's look at what it is in the present.
CMMS stands for Computerised Maintenance Management System. This tool is meant to be a computerized solution to schedule, manage, track all maintenance related activities in your company. This tool will be able to track all your assets as well.
CMMS will facilitate effective communication and coordination across the different departments in your firm. By using a CMMS tool, you can be confident that your processes are in compliance with the regulatory standards of your region. The software system provides total control over the maintenance tasks in your organization, facilitated by your maintenance staff.
Future of CMMS:
CMMS systems have an excellent future looking ahead into the years to come. As of now, the system is still in its nascent stage, but it is fast growing. The tool is intelligent and robust enough to replace some and augment a few other processes. With decent training and an error proof implementation, CMMS tools can give you an unparalleled service.
Cloud-Based Development:
CMMS is growing in the direction of the cloud. From a web-based/app based software framework, CMMS tools are making a shift to cloud-based frameworks. A cloud based framework, when paired with your mobile phones can totally revolutionize the way you do your business. It provides you incredibly faster installation, the lesser strain on onsite storage and less maintenance of the software itself. With a cloud framework, you can scale without any worries.
Mobile-based Development:
Mobile tech is a great addition to CMMS systems. It will help you access all the critical data in real time, as it happens and right from the comfort of your home. A mobile tech removes the constraints of location.
Condition-based Maintenance:
AS a contrary to preventive/predictive maintenance schedules, CMMS systems will usher in the Condition based maintenance. When implemented effectively, Condition-based maintenance is the logical development of the existing preventive maintenance. It would factor in the actual ground status/condition of the equipment concerned.
Software development:
Compared to the past, technology is not considered a threat anymore and is being incorporated into business processes. This change of attitude compared to the old times is beneficial to the industries in both long and short-term. CMMS tools are possible due to the change in the managerial attitude and this has helped improve efficiency to a great extent. That being said, we can look forward to more such innovative technology in the coming times.
Managing maintenance staff:
CMMS is helping shape the respect that your maintenance team deserved from the beginning. Gone are the times, when maintenance operations would be considered as low-key stuff. CMMS has brought in a degree of dignity to maintenance staff and their work, as a part of the larger organization. Though this was an unplanned side effect, it's still welcomed.
Conclusion
CMMS is future proof and you can invest in improving your maintenance processes without over analysing its longevity. It will usher in new changes to your organization and its operations. Choose a CMMS software that best fits your organization and stays future-proof.
I hope this article was useful for you to learn about CMMS technology. If you have any doubts with regards to this, let us know through the comments and we will be glad to help you out. If you have any suggestions regarding how we can improve the article, let us know them through the comments as well for us to improve.