Our mobiles are now much more than simply calling and messaging devices they used to be. With their hardware capabilities and a vast app marketplace, it's now possible to use them for a wide array of different tasks, since they're essentially portable personal computers we can take with us anywhere we like.
So what type of activities can you participate in with their help?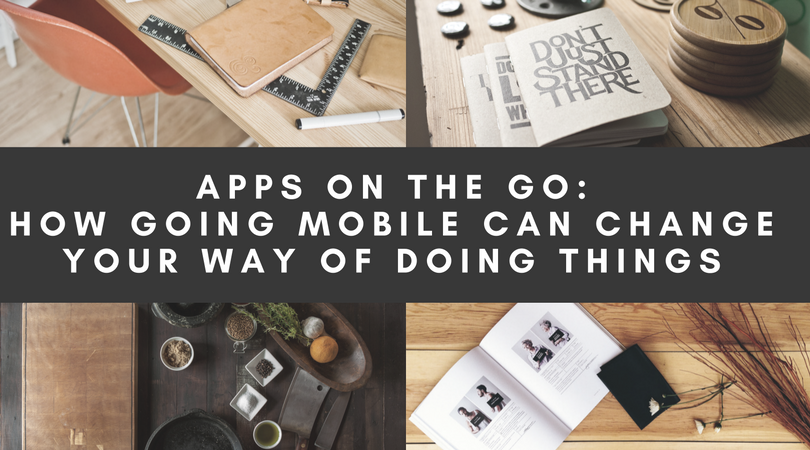 Entertainment
From video games (like Final Fantasy XV, Angry Birds, Clash of Clans, etc.), listening to music, watching movies, and all the way to whatever your mind can imagine, mobile devices have become our gateway to all sorts of entertainment. Unlike the traditional desktop computers, the smartphones are much more portable, so you can take your favorite content with you, no matter where you go.
Recording and taking photos
Apart from the other things, your mobile phone also functions as a media capturing device. The newest models of smartphones have high-quality cameras. They are comparable with the best consumer-level standalone digital cameras you can buy, which makes them truly versatile.
Medical apps
Are you suffering from a certain medical condition that forces you to monitor what's going on inside your body at all times? The smartphones have made this so much easier since you can do that through a specialized medical app that's sitting on your device you'd be carrying around anyway.
Video conferencing on the go
Nowadays, most mobile devices are powerful enough so you don't have to be tied to a desktop computer in order to have a video conference with someone. The only thing you still need is a quiet place and someone to speak to.
Paying bills
In the world of today, you can use your smartphone to pay your bills and do online banking. Of course, you're still going to have to follow the basic cybersecurity principles to stay safe, but no longer being tied to a specific place to do these types of activities makes you a free man.
Niche apps
Through certain niche apps, you can extend your phone's basic functionality almost beyond anything your mind can imagine. For example, there are certain apps designed to pull news articles from specialized industry sources, so you can have everything neatly organized in one place without having to visit multiple different websites. But we haven't even scratched the surface of what the app marketplace contains (specialized calculators, event calendars, schedulers…)
Meeting new people
Thanks to mobiles, online dating has now become mainstream. Now, more than ever, it's so easy to meet new people. There is some work involved since you have to set up a profile and communicate with other users before deciding to meet up, but it's not uncommon to meet your significant other through an online dating app. And since it's mainstream, there's no shame in it either!
Conclusion
Mobile apps have effectively transformed the way we do certain things, and as time goes on, we will be able to become more efficient in our personal and business lives. Make no mistake, it's all thanks to the mobile revolution, so you have no reason not to delve into the vastness of the mobile app ocean right away to see what it has to offer!