So you're experiencing spotty cellular reception and bad 4G LTE speeds. You want your place to consistently have strong mobile connectivity. You've decided to purchase a signal booster kit to get rid of these niggling issues once and for all.
When getting a signal booster kit, consider your needs first before picking a kit to buy. Let's explore some of the finer details that you need to know before getting a booster unit.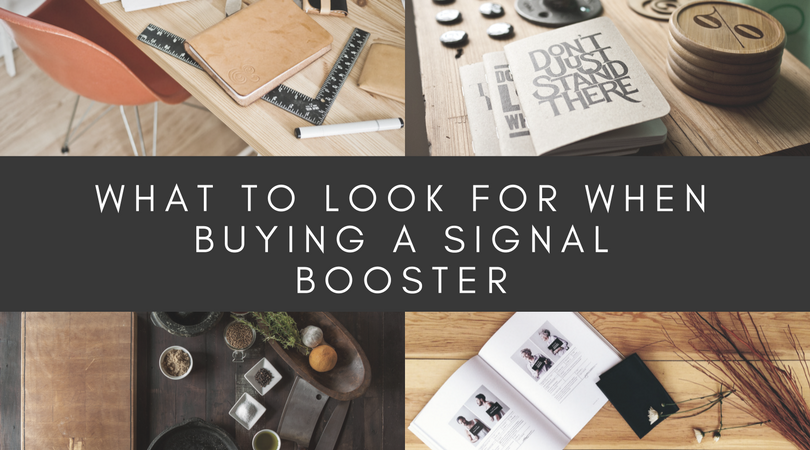 Different kits for different situations
Aiming for fewer dropped calls in your pad? Planning to boost your truck's mobile reception? How about improving the mobile Internet connectivity of your boat? You'll have to pick a suitable signal booster to get the job done.
Most signal booster kits are made for home and office use. There are enterprise tier units designed for large buildings and sprawling structures. Some are built for vehicular use, whether you're on land with a car, or on the sea with a boat.
Coverage areas and pricing
Signal booster kits have varying inside coverage areas. The size of this coverage area is proportional to the signal strength outside. For example, this weBoost Signal Booster Kit can provide 5,000 square feet of inside coverage with 5 bars of outside signal strength. The same kit can only cover 1,000 square feet when operating with 1-2 bars of outside signal.
As you may already know, signal boosters can't create signals on their own – they can only work with existing signals. Fortunately, due to specialized hardware, signal booster kits can pick up on weak signals that normal phones wouldn't be able to detect.
Be sure to properly assess your coverage needs. Generally, the larger the coverage area provided, the more expensive the booster kit. If you're just going to boost your small home or apartment, it's best to stick to the entry-level booster kits for cost-efficiency.
Mobile carrier and service support
Like any gadget out there, not all signal booster kits are created equal. Some can only accommodate certain mobile carriers and are only designed for use in certain countries. Some units can only support certain 2G and 3G bands. The best kits typically have support for all carriers and up to 4G LTE data service.
It's important that you learn these technical details unless you want to be saddled with the wrong booster kit.
If you want to play it safe and have more options, consider getting a signal booster kit that can support all carriers and up to 4G LTE capability. In the event that you choose to change your service provider, you'll still be able to benefit from that booster device.
Moving forward with signal boosters
Do your homework first before picking up a signal booster. The device requires its user to have a bit of technical knowledge for it to function at its best. If you're unable to install the kit on your own, consider hiring outside help for the project.
Signal boosters are a great solution for mobile reception woes, but they come at a notable cost. Make sure to exhaust all your troubleshooting options before committing to one. There are plenty of things to check out like the condition of your smartphone, carrier quality in the area, trees blocking your line-of-sight to the tower, and other related factors. Again, do your research first before taking the plunge.